2017 BMW M2 - Mineral Grey Metallic B39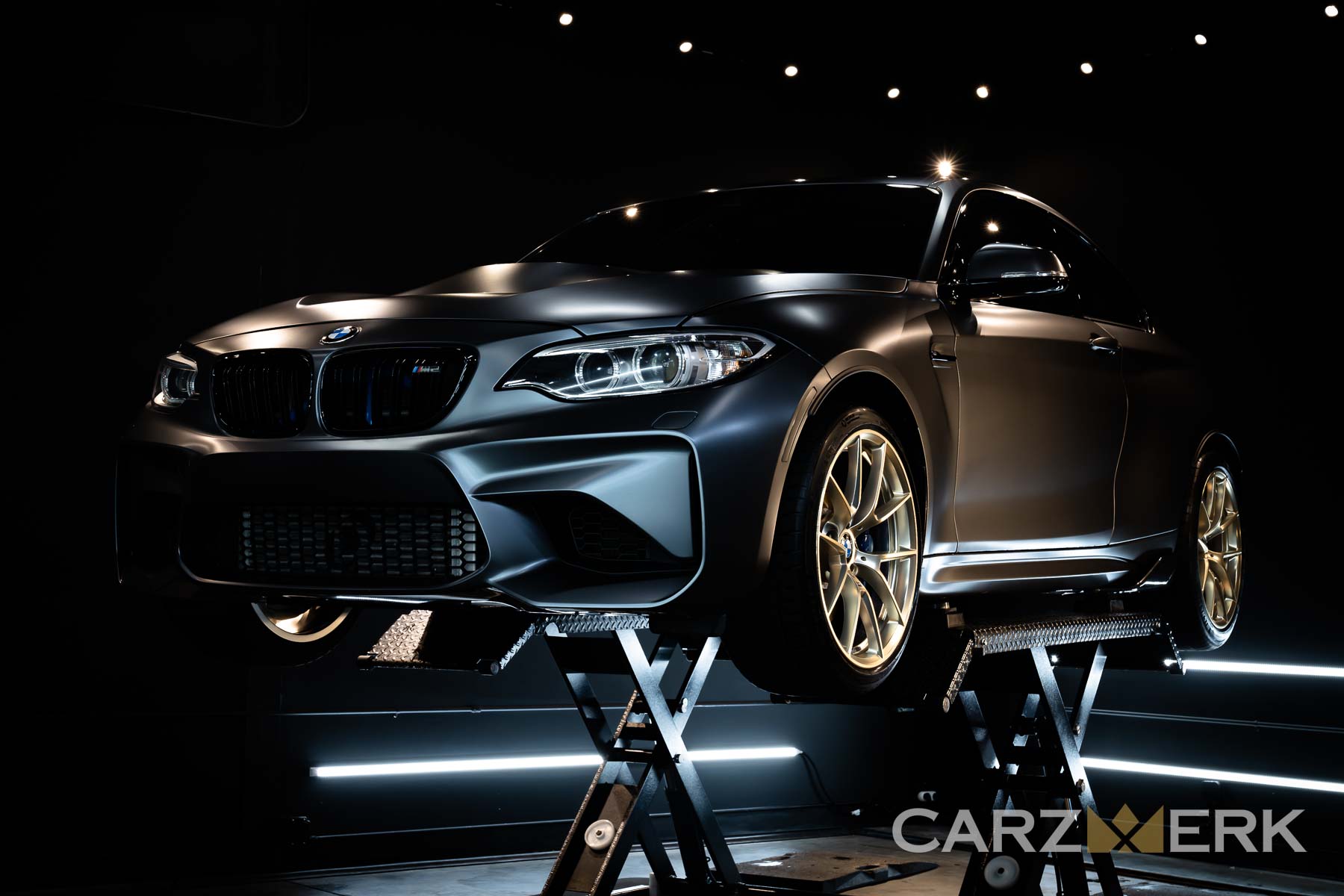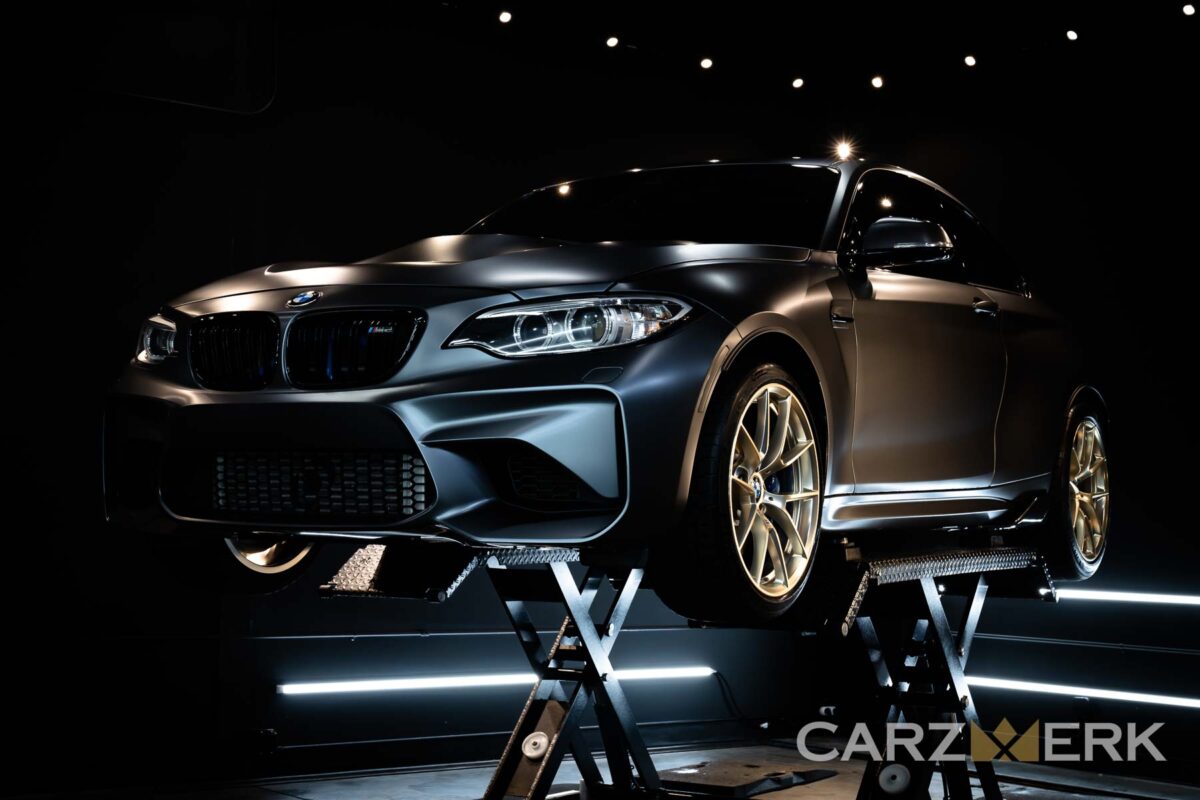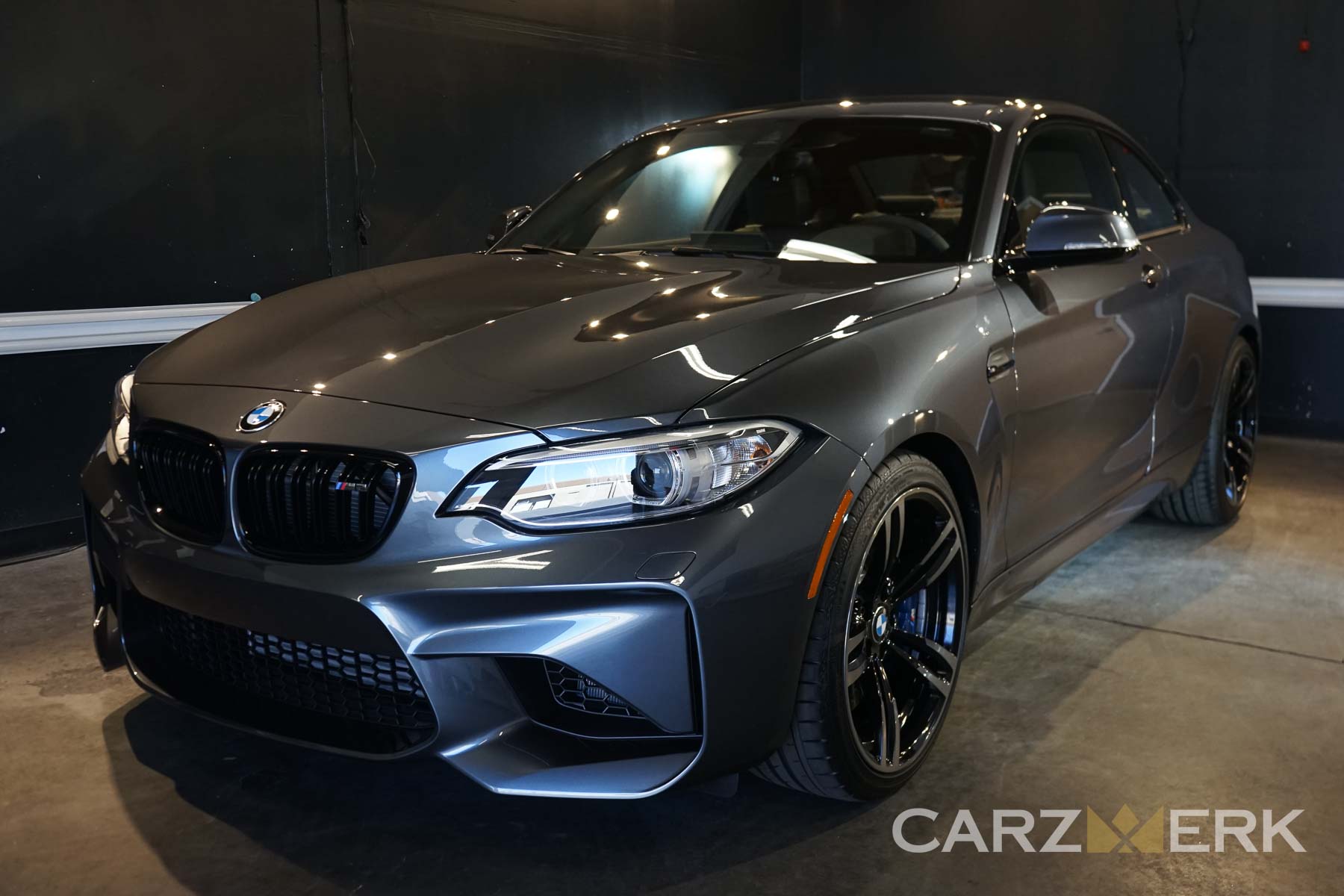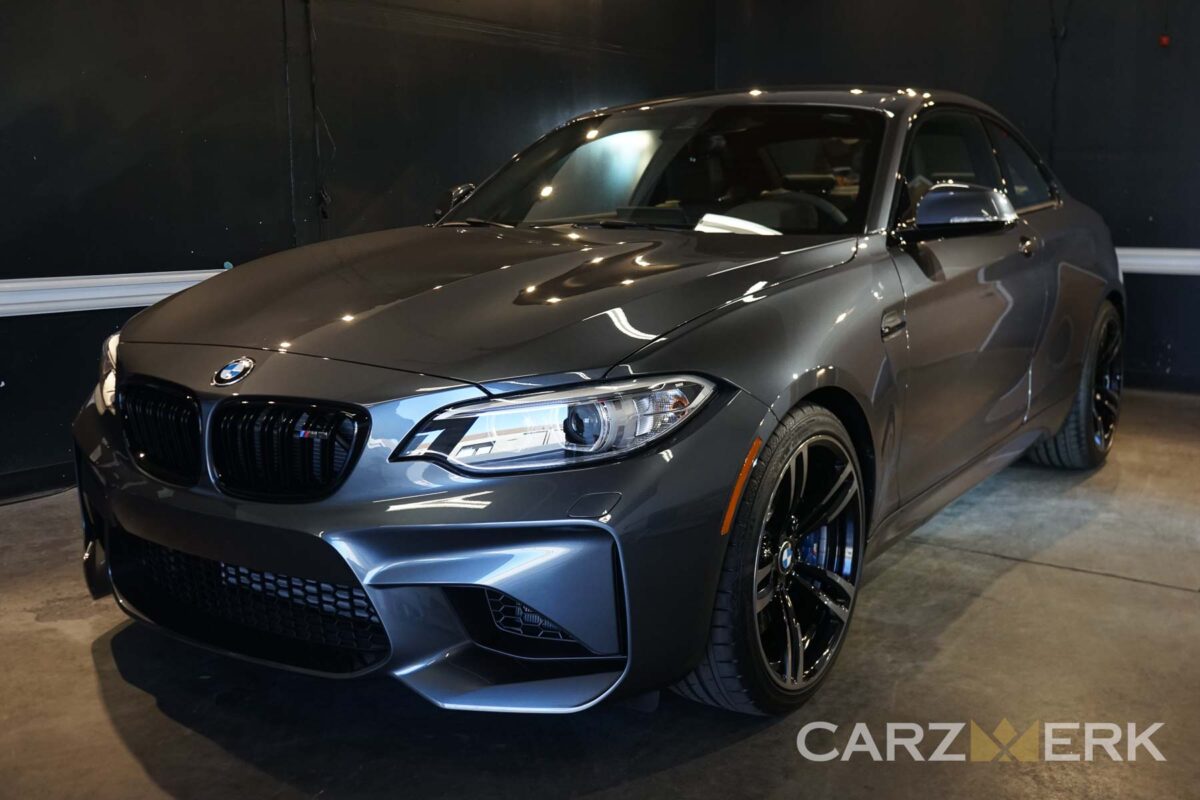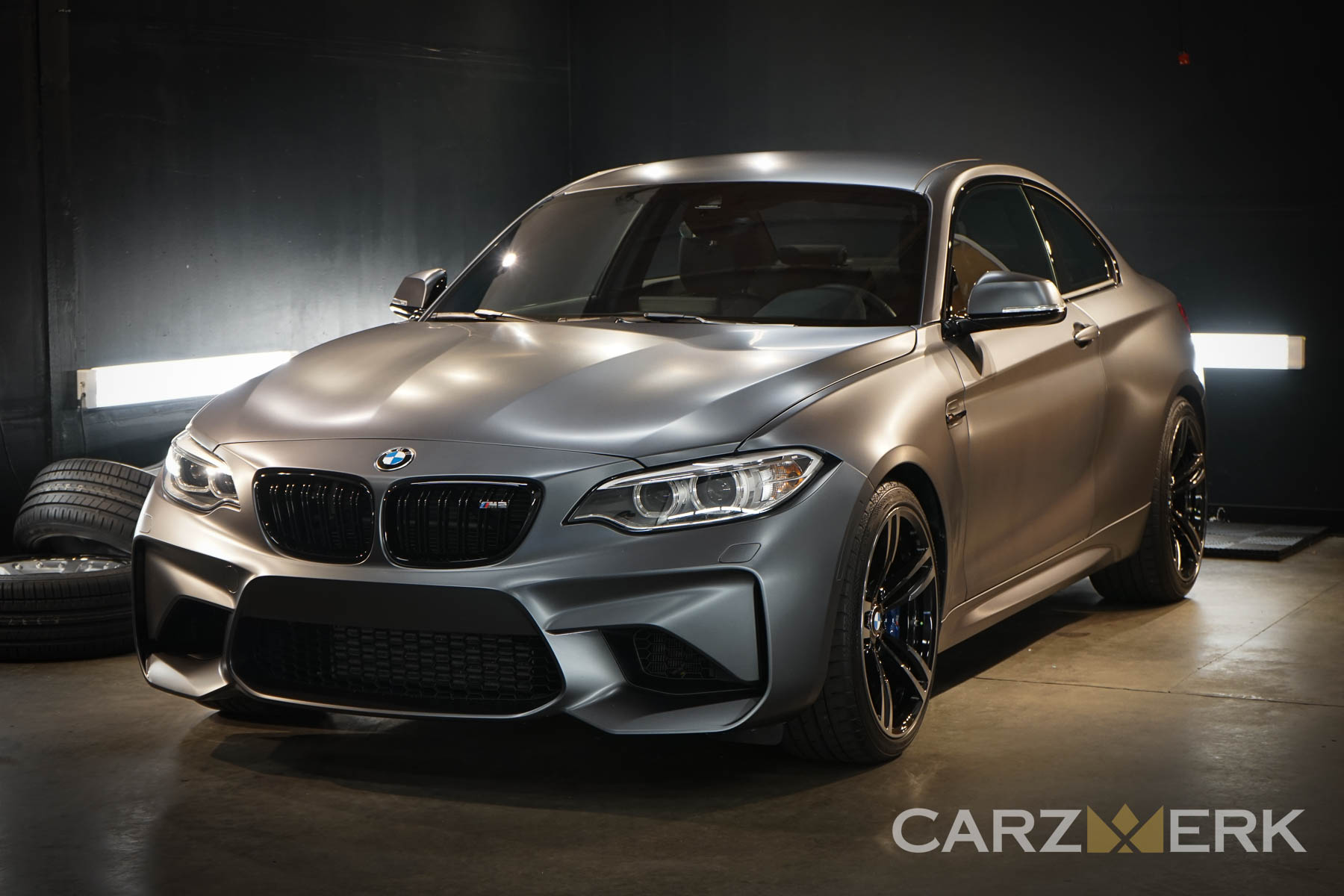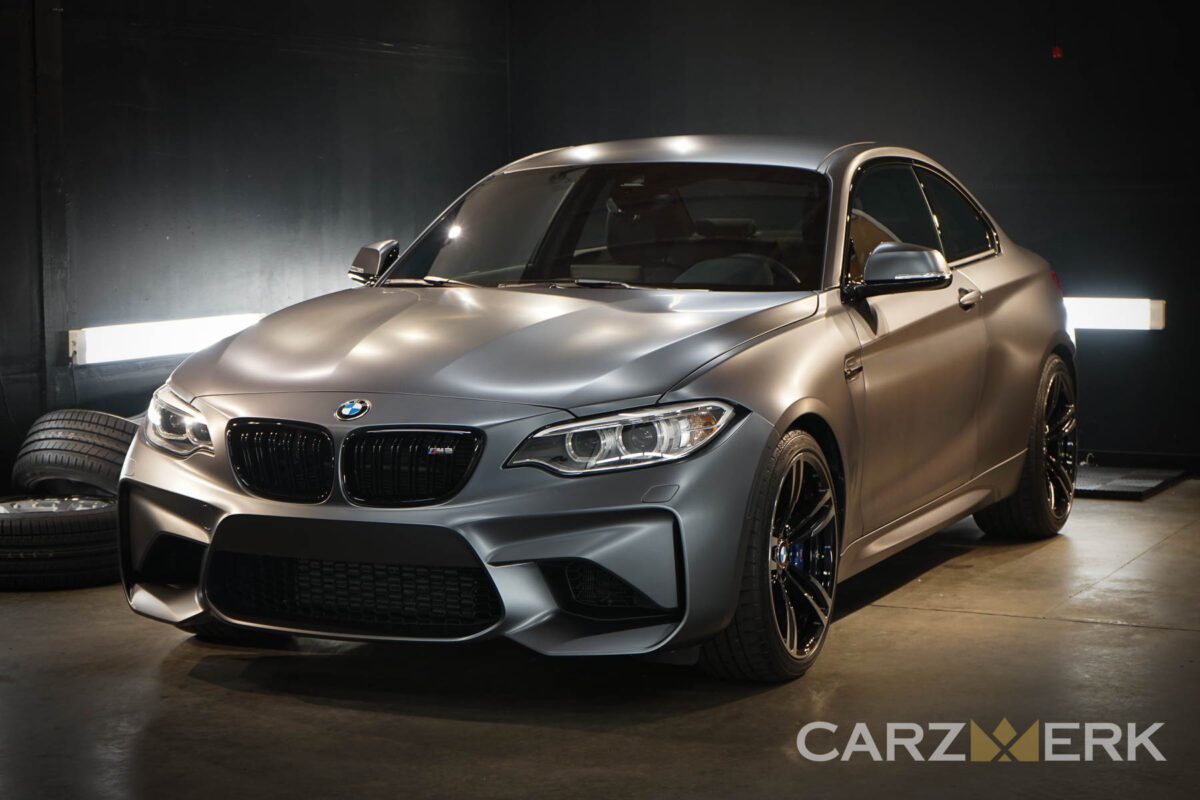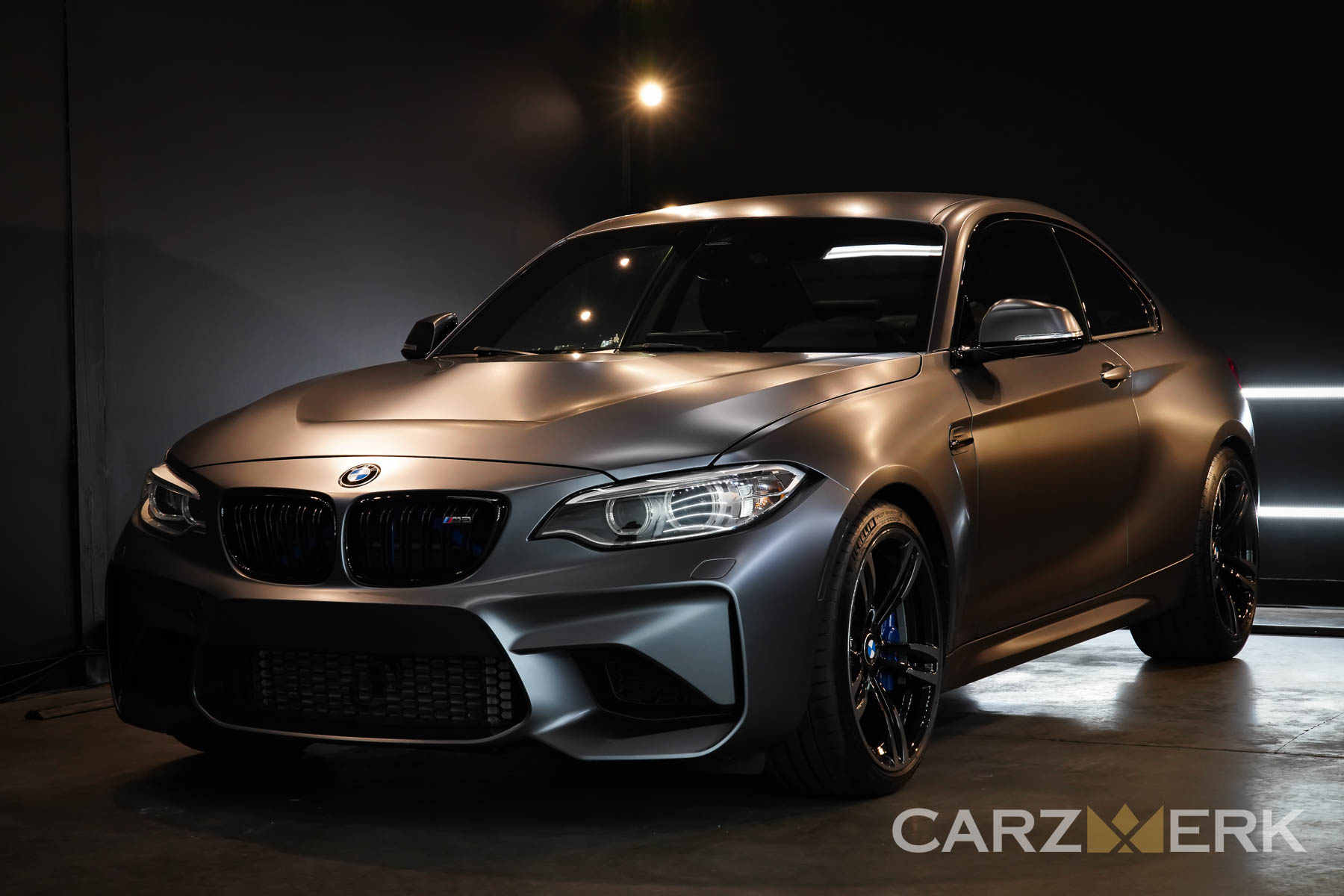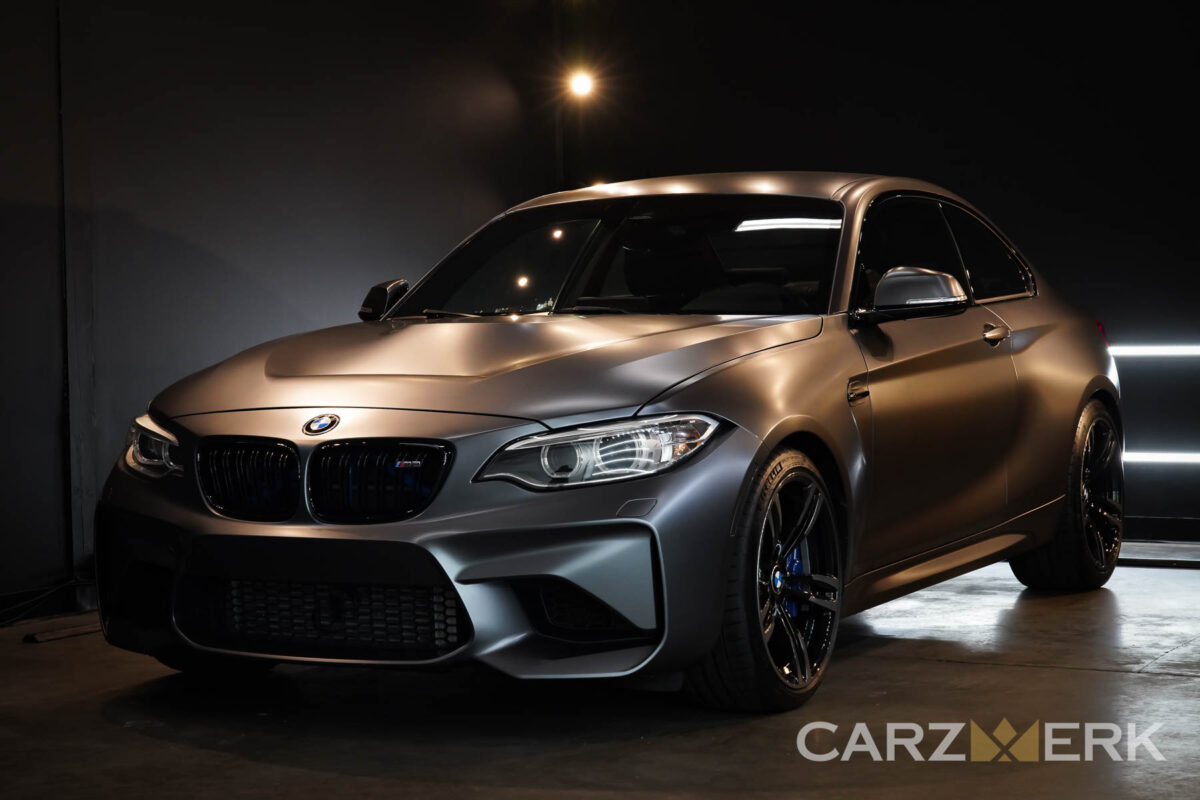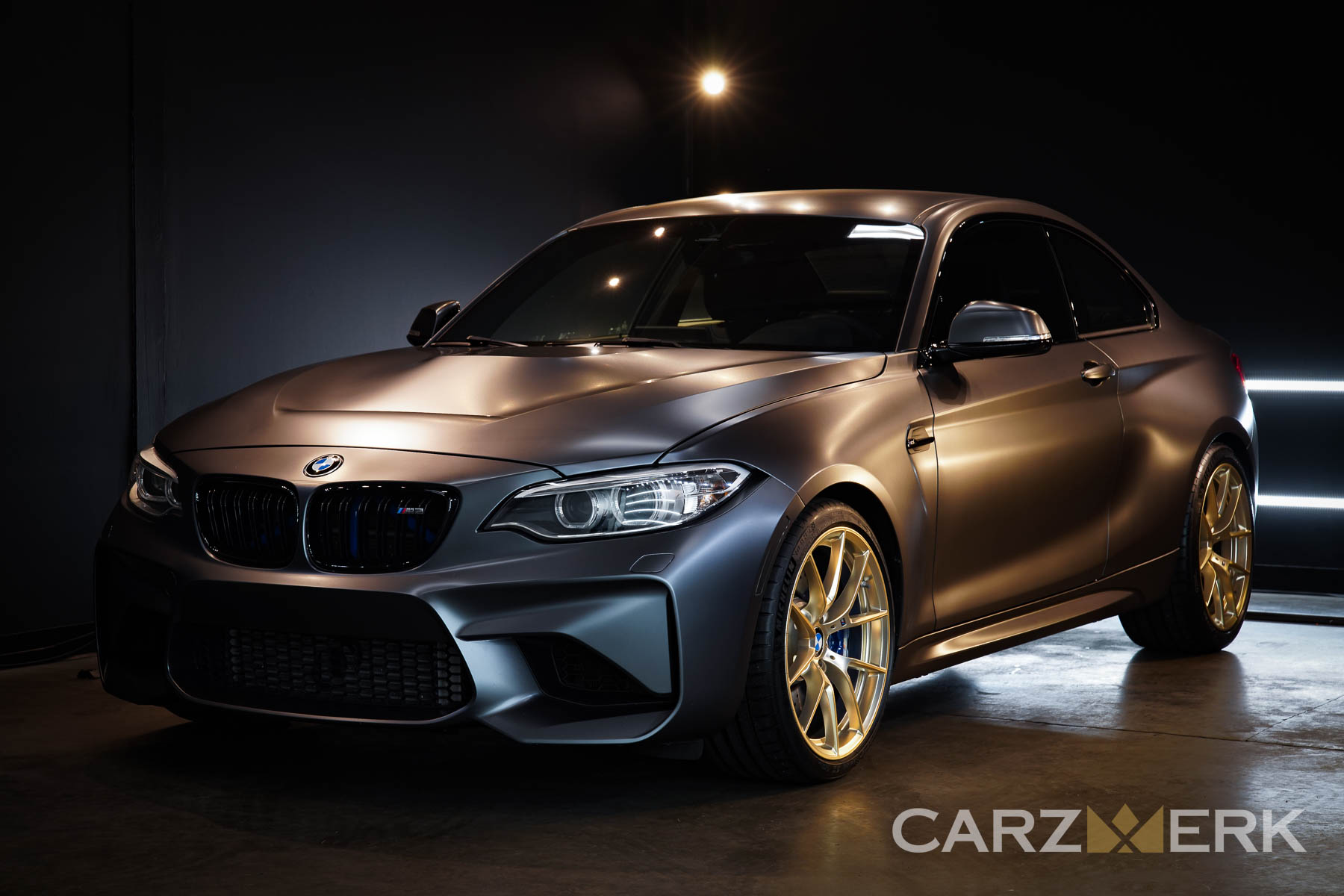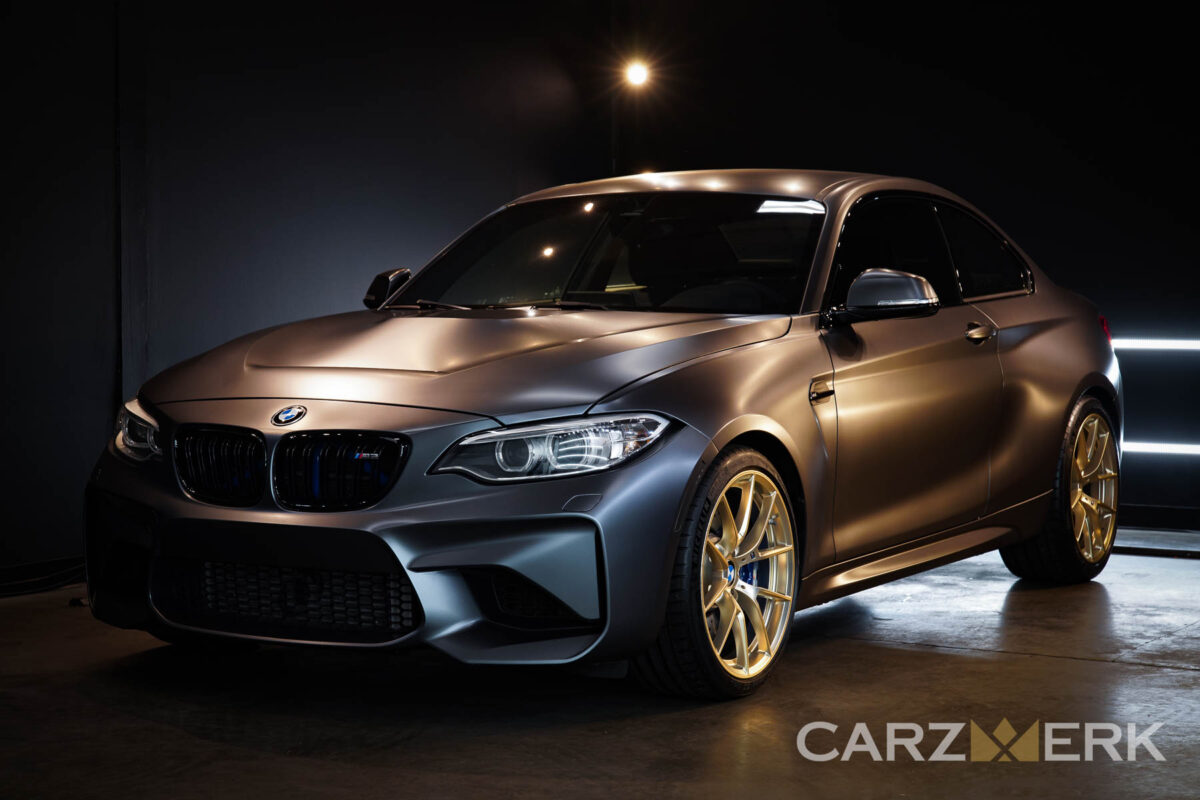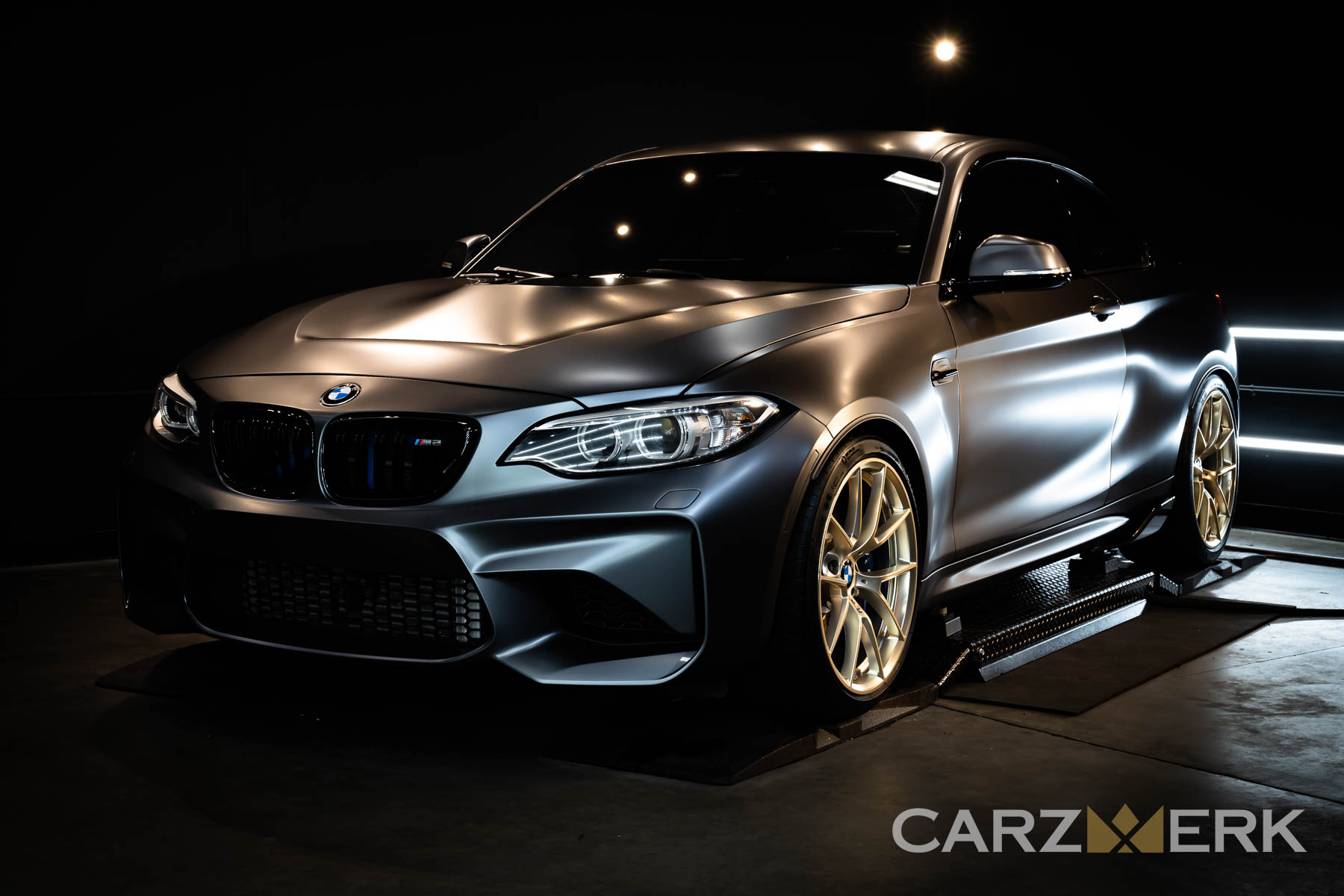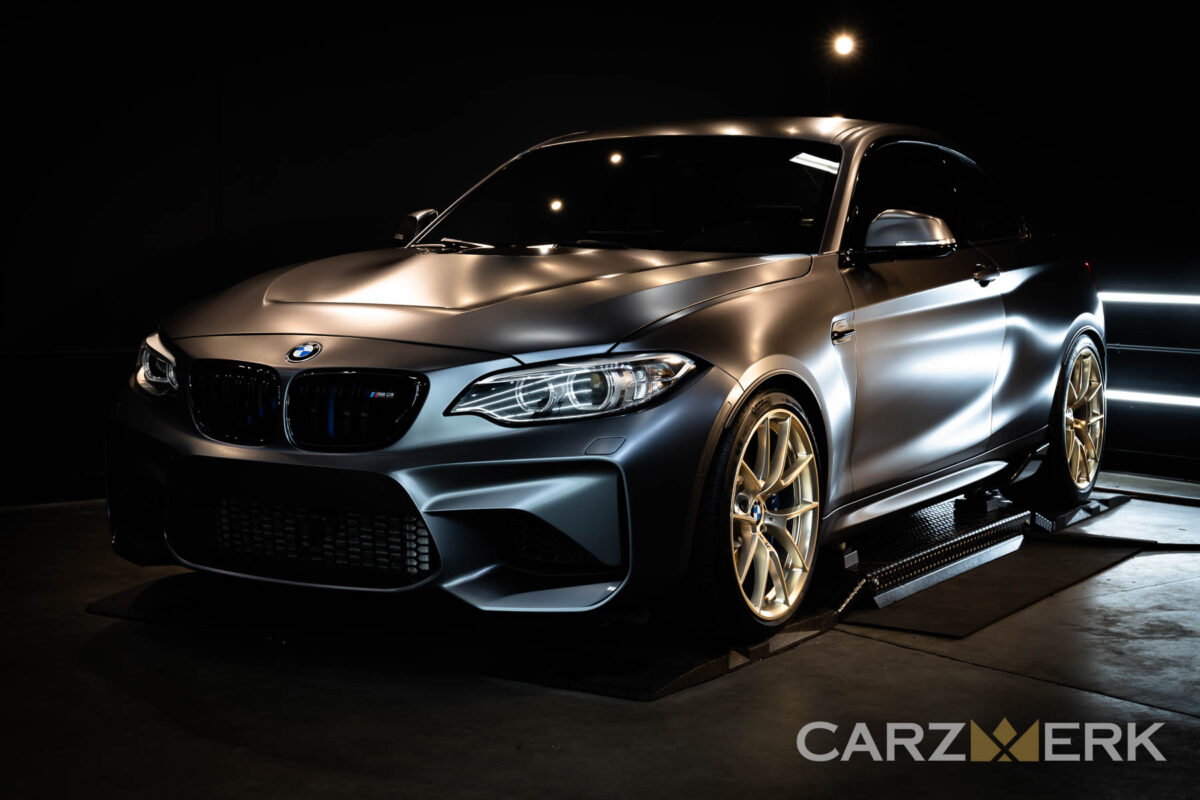 Exterior Changes - Gloss to Matte | Wheels | GTS Hood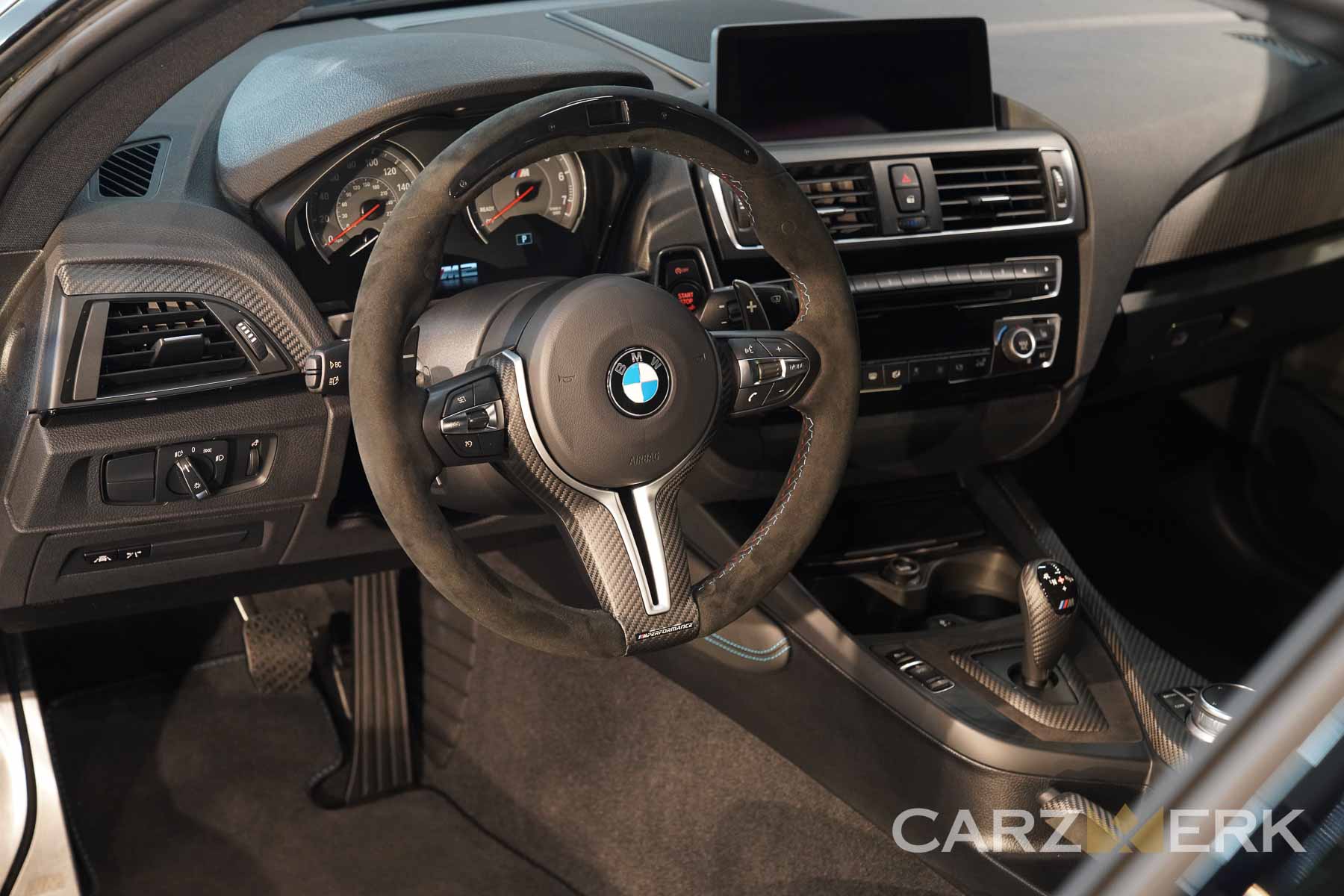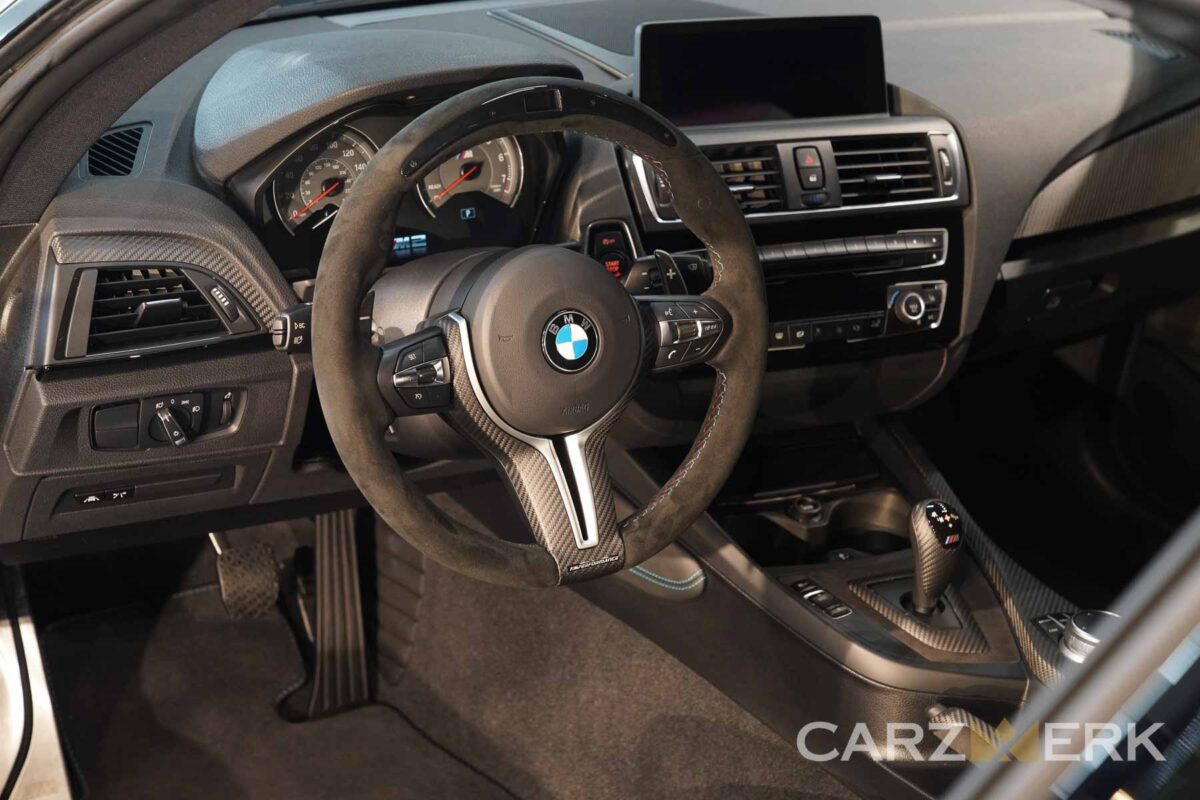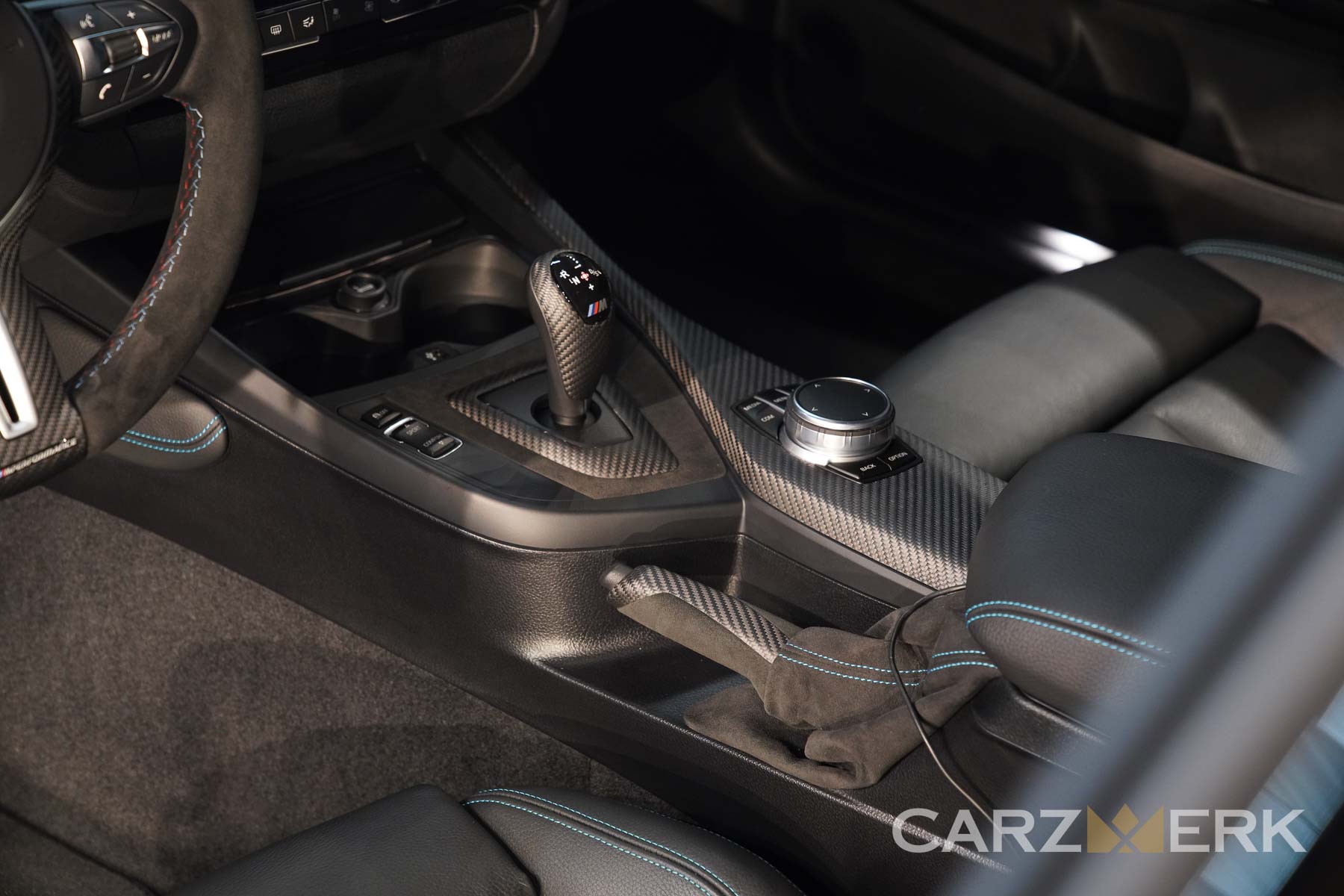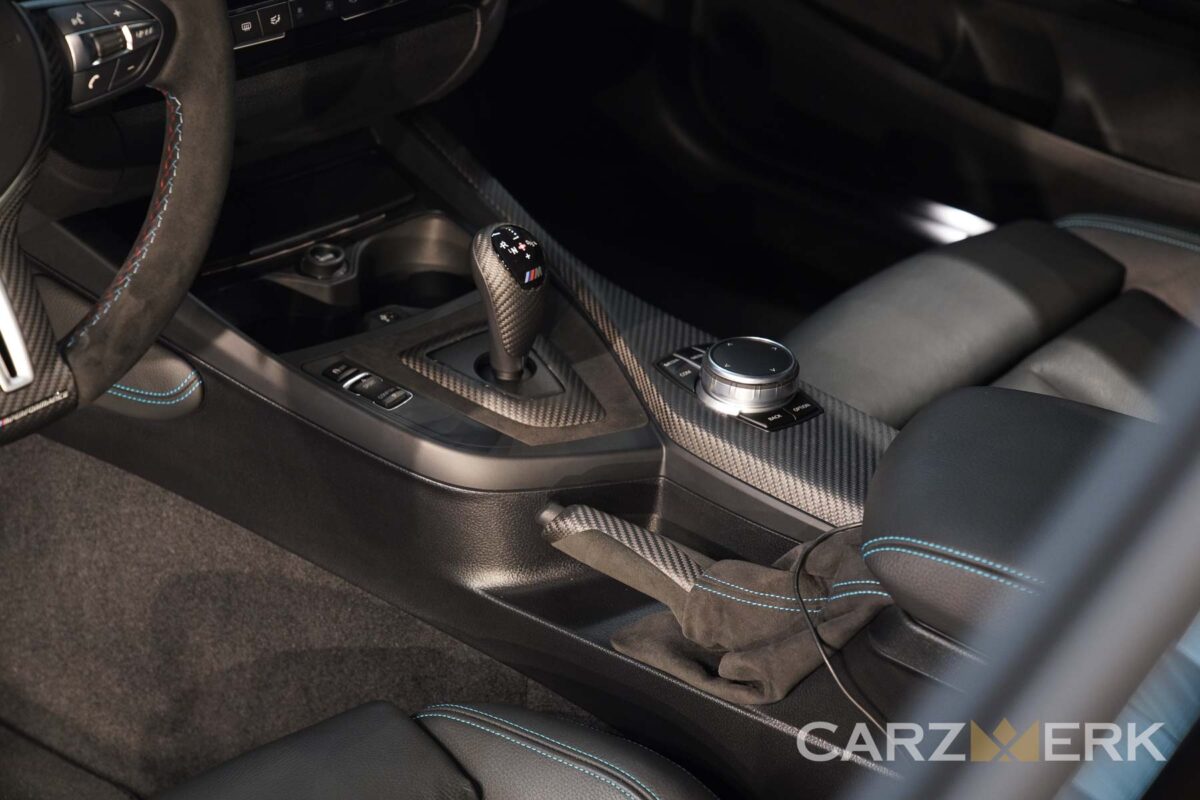 Interior changes - M performance steering wheel | shift boot | handbrake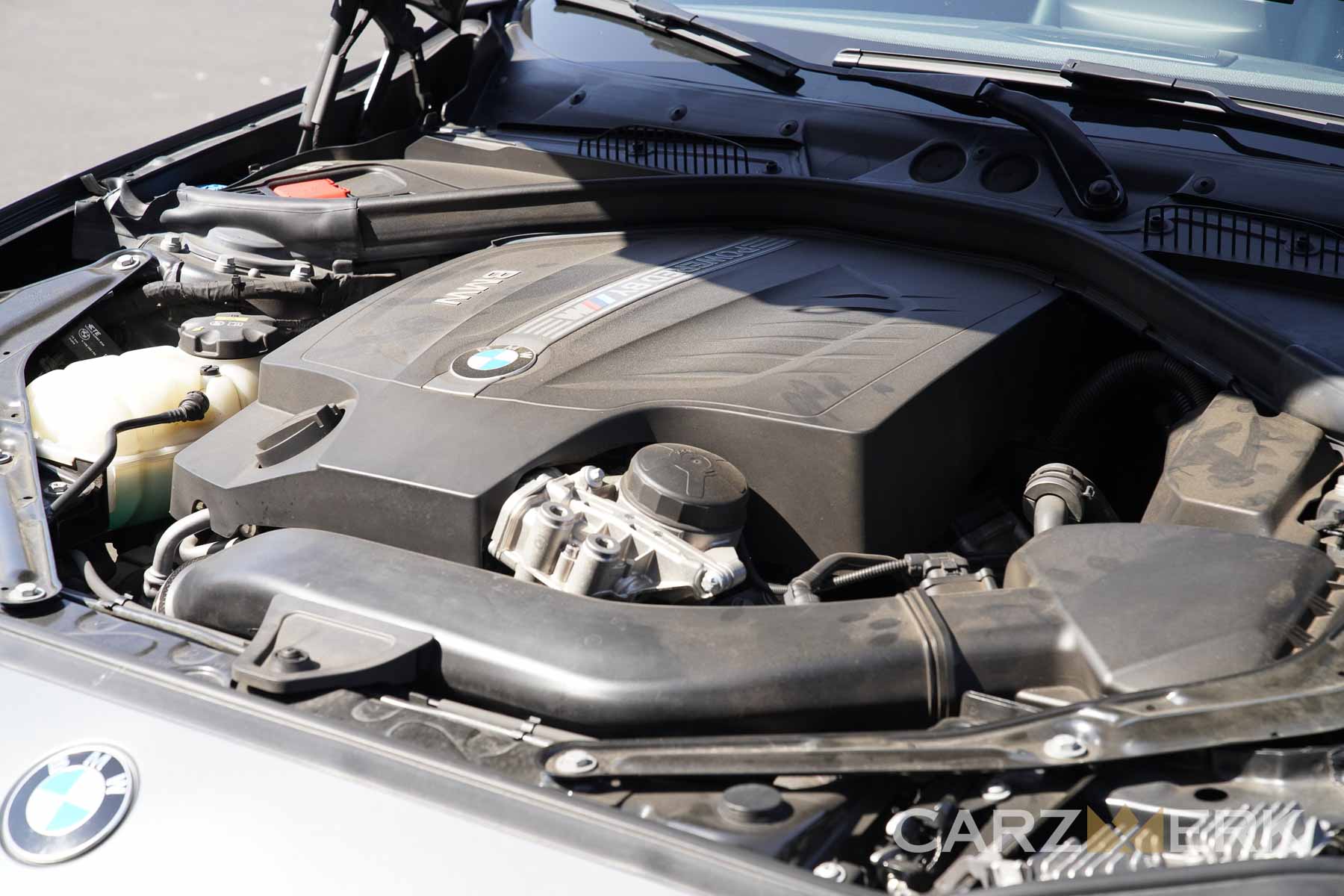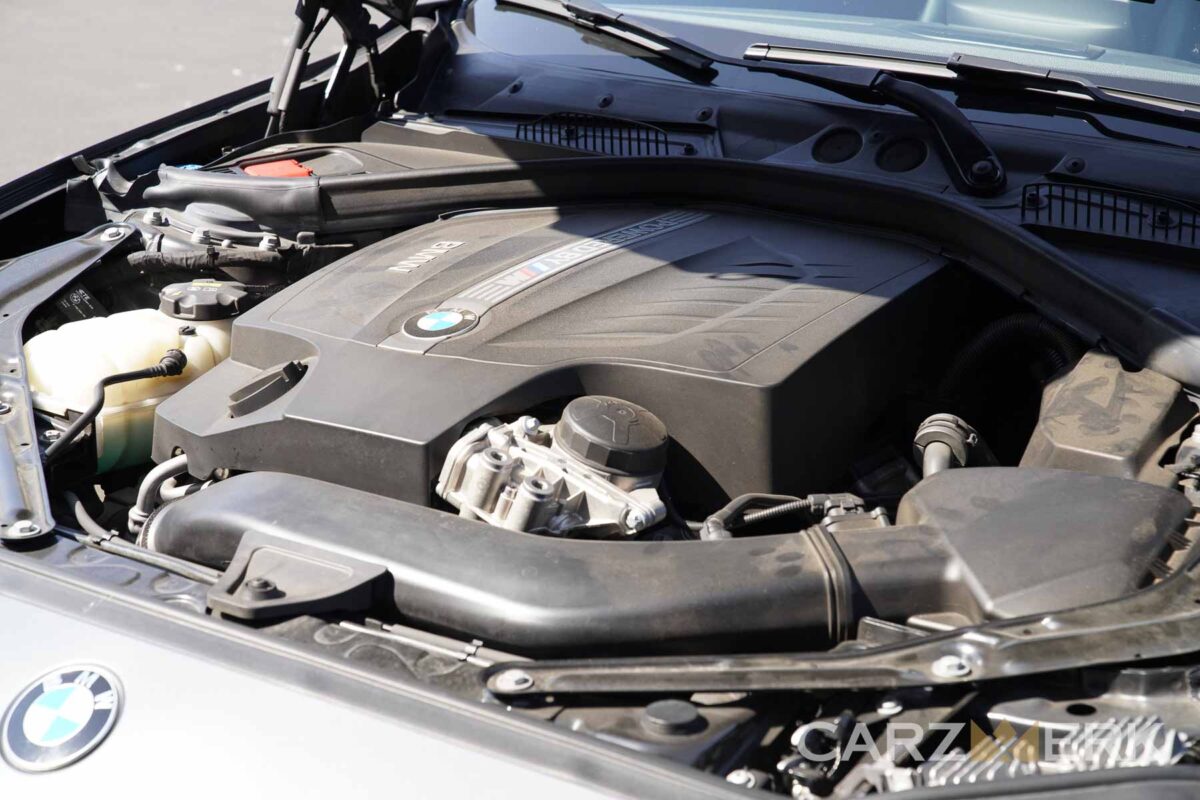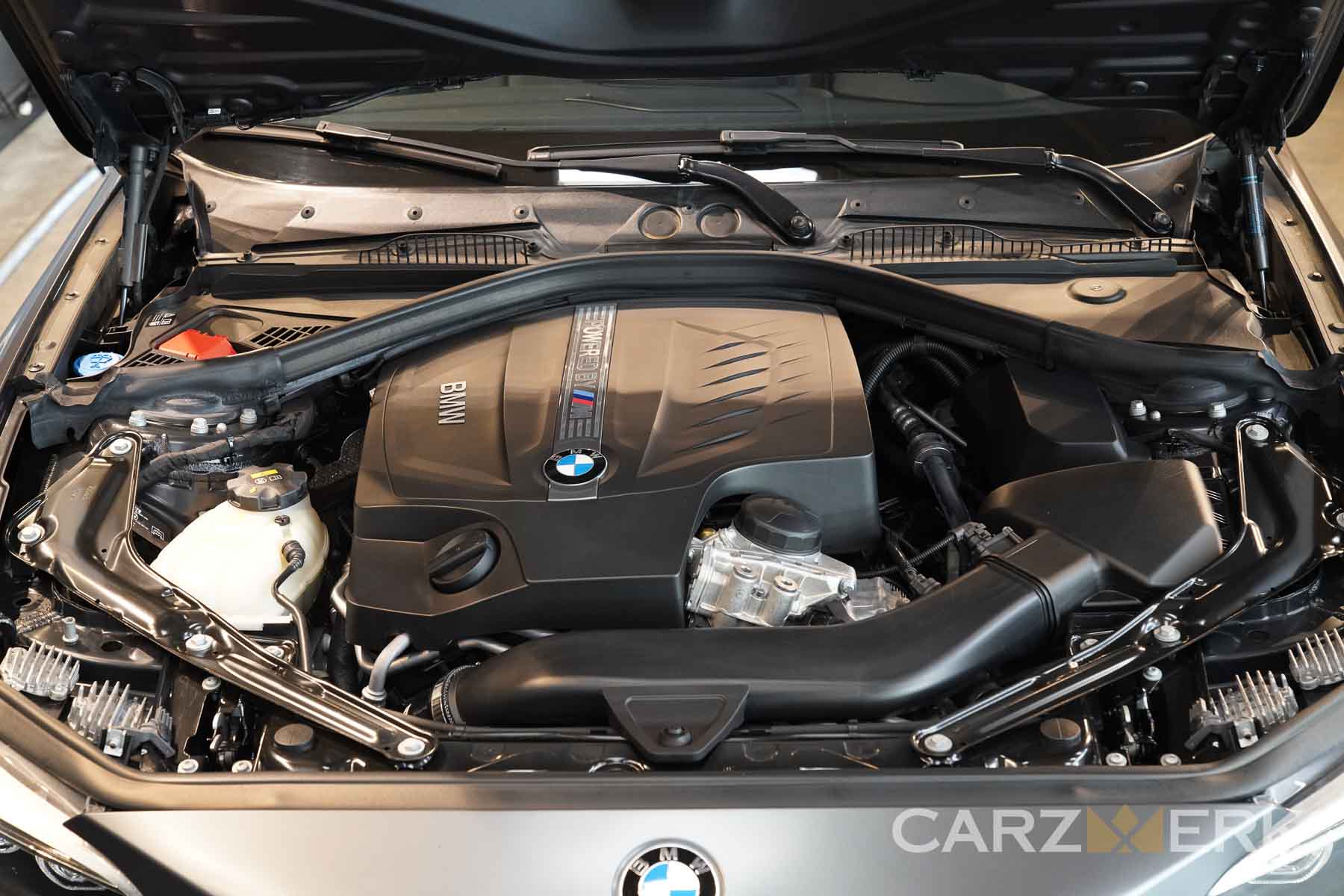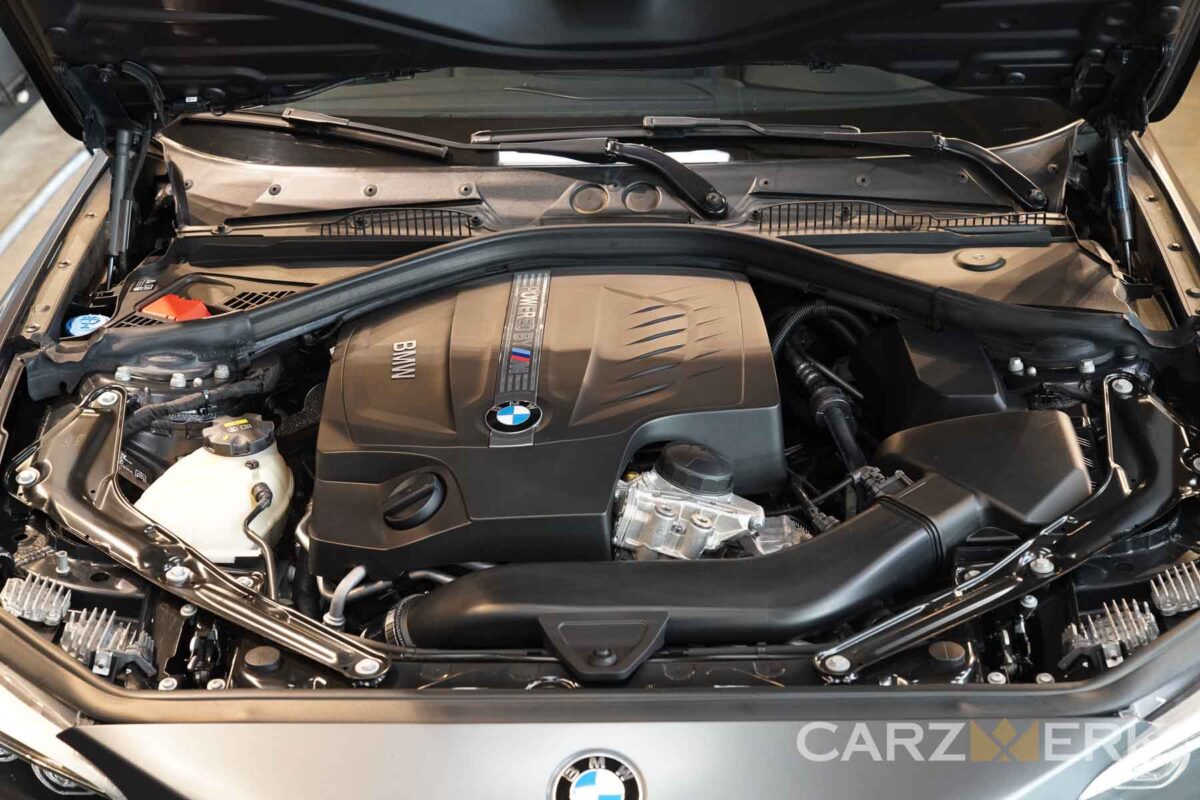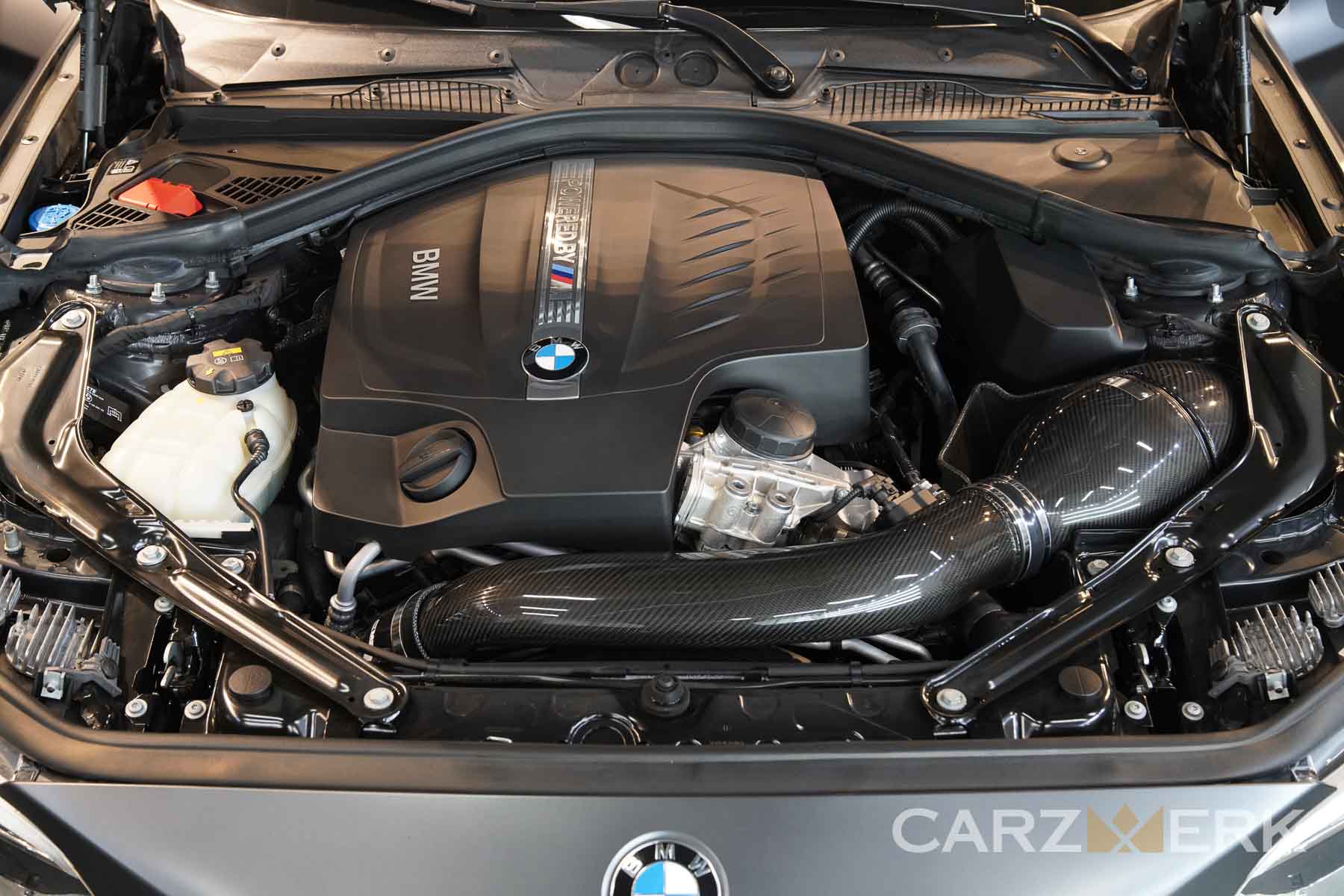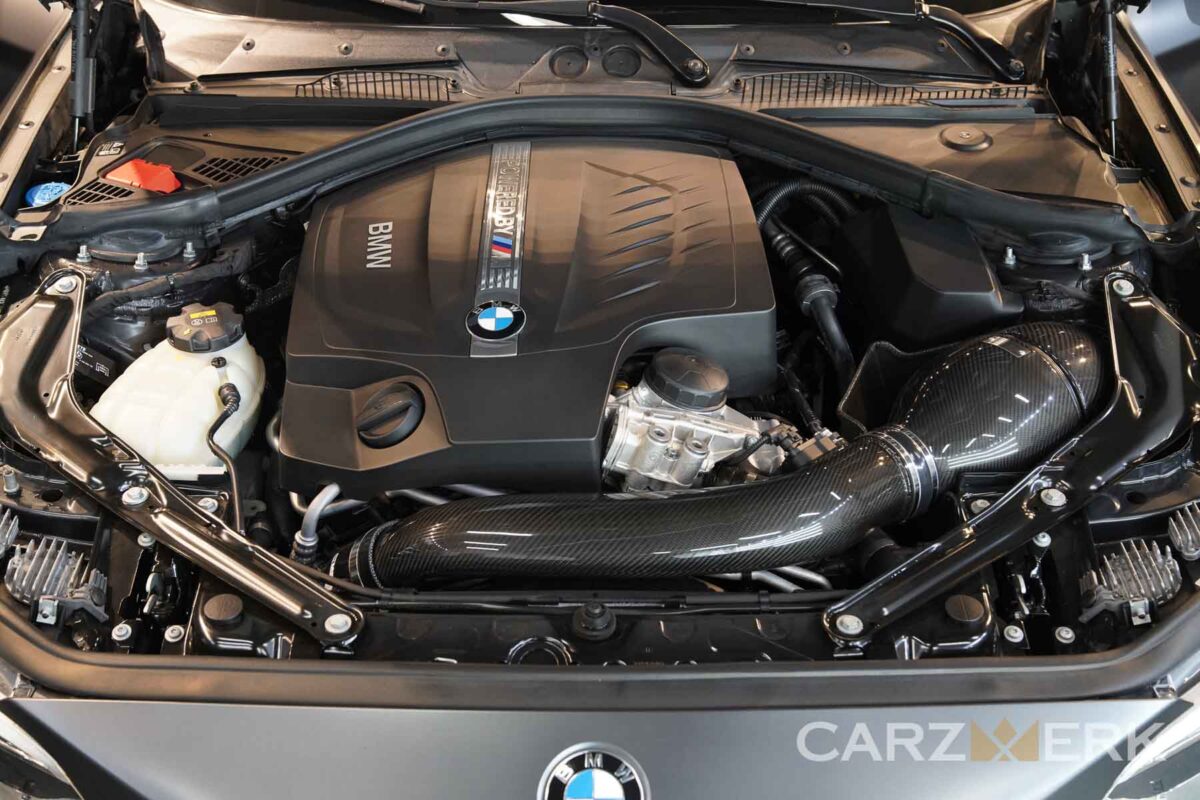 Engine Bay changes - Dry ice detailing and upgrade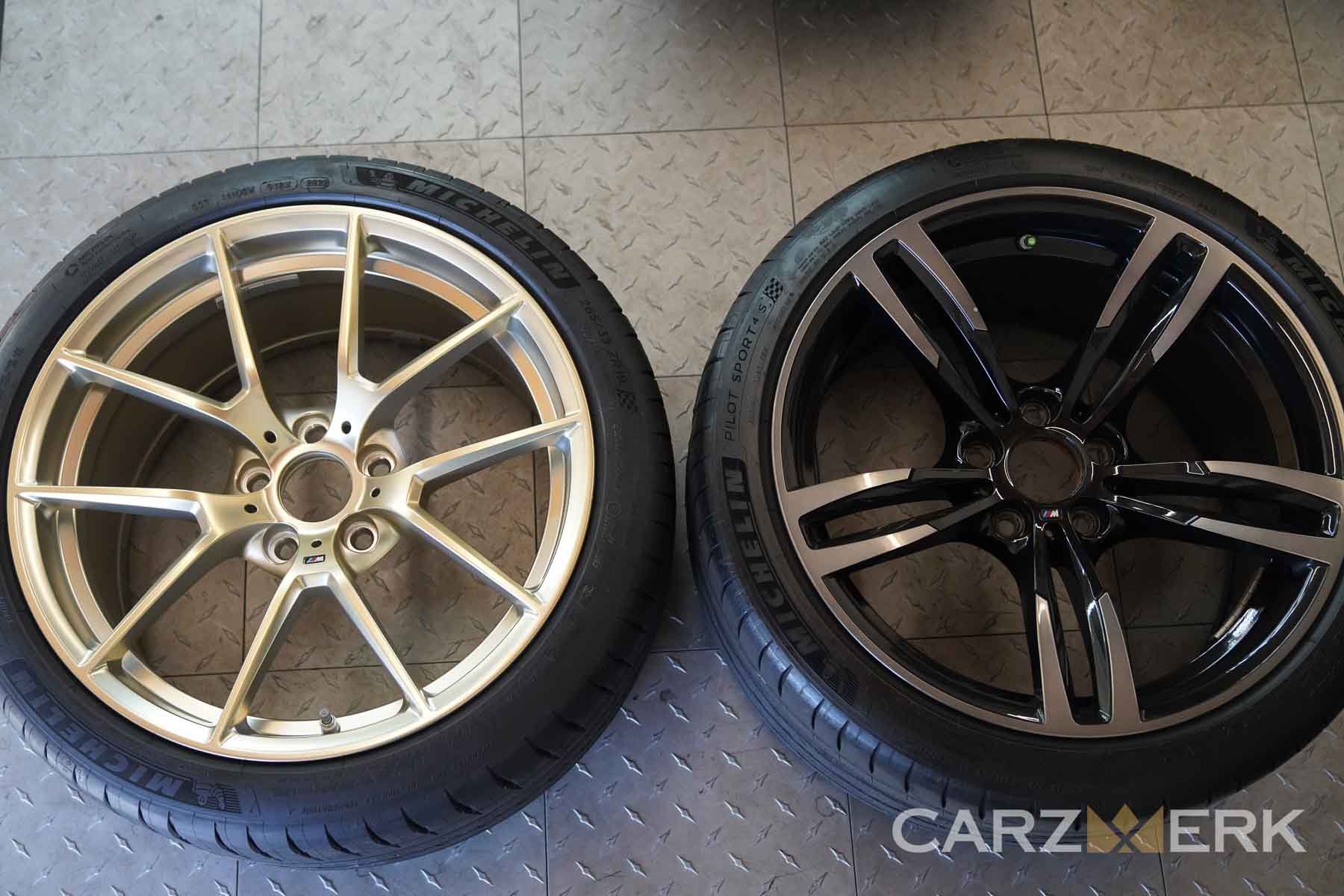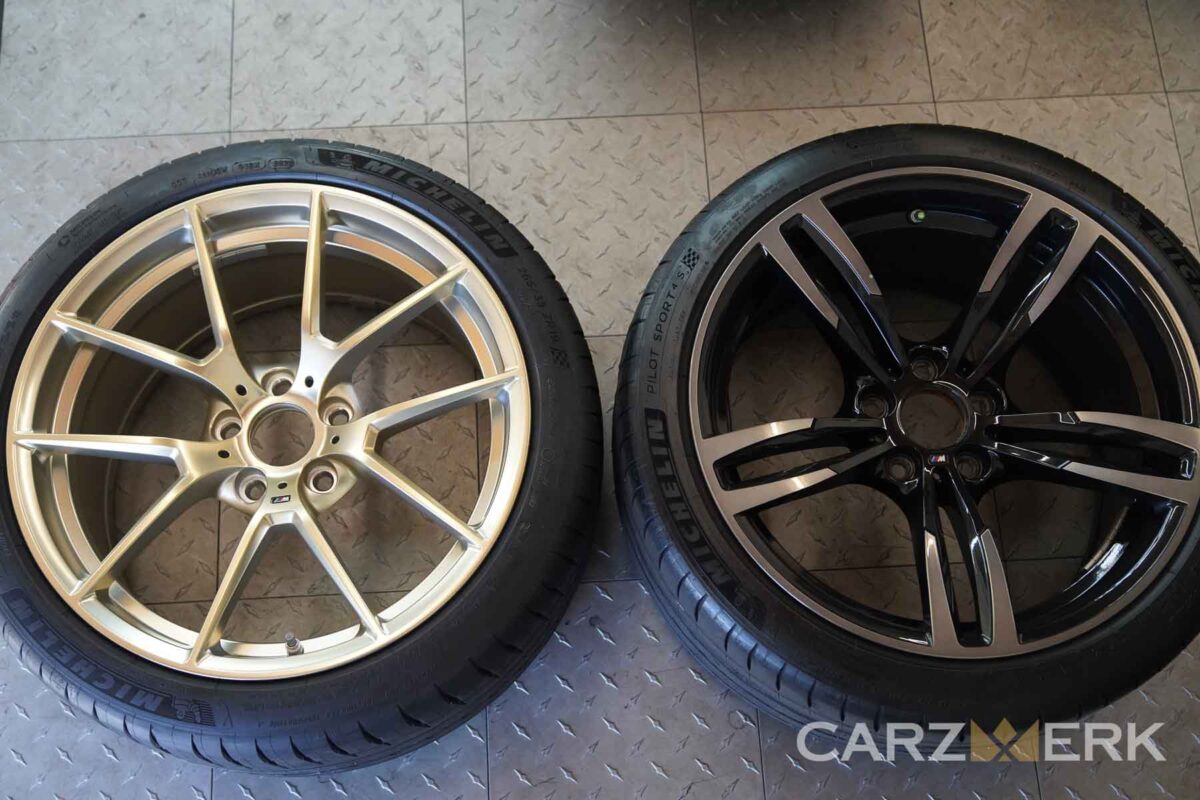 OEM M2 wheels upgrade to the M2CS wheels, clean the old one, ceramic coated new one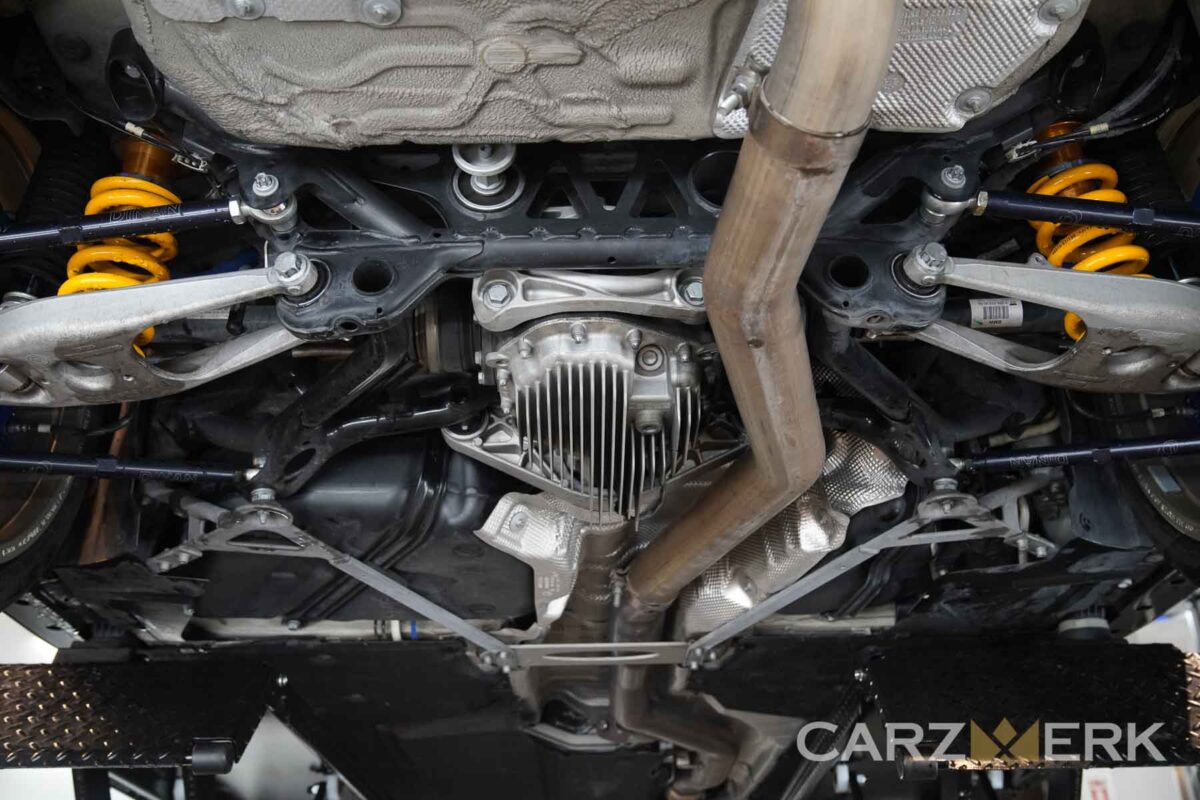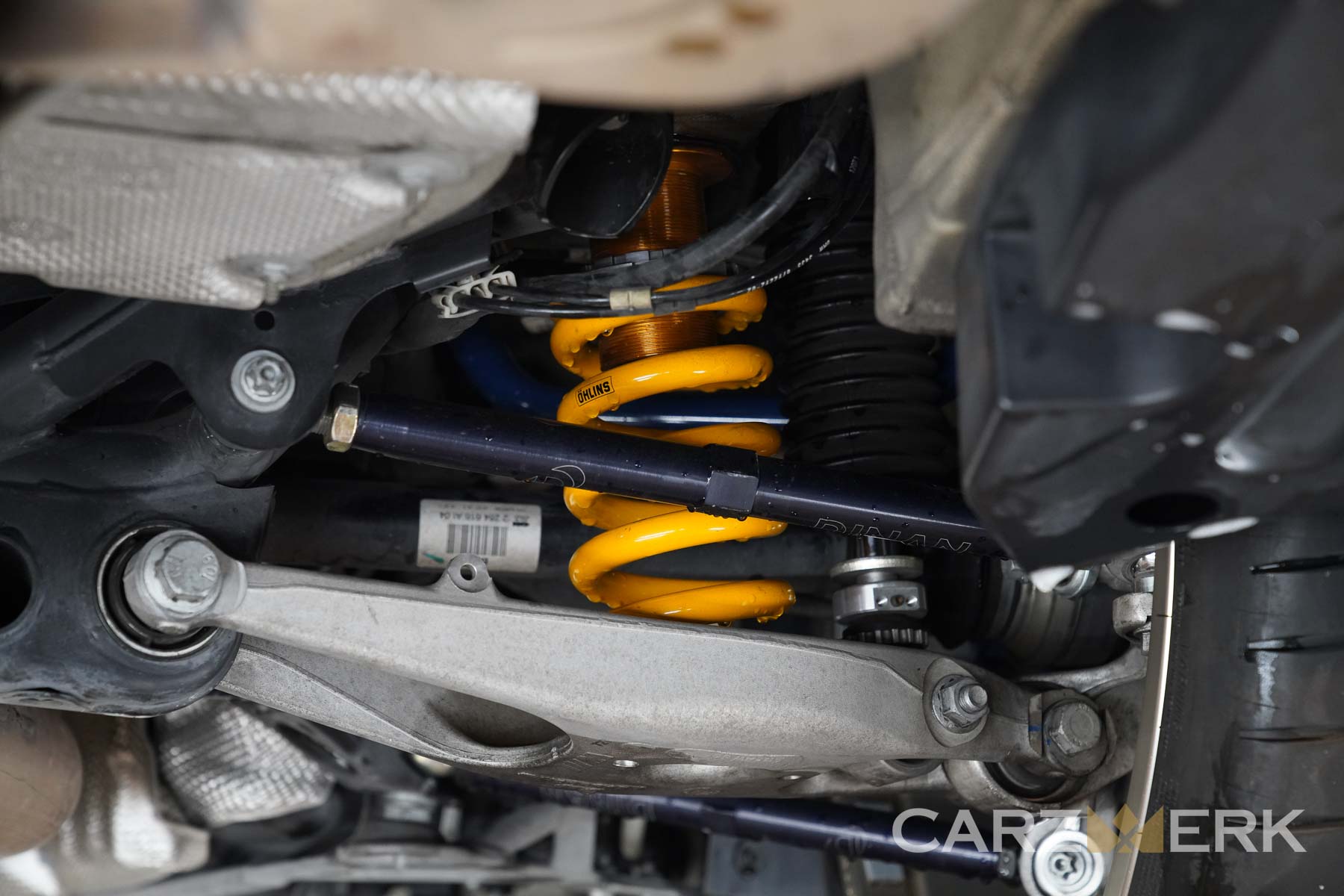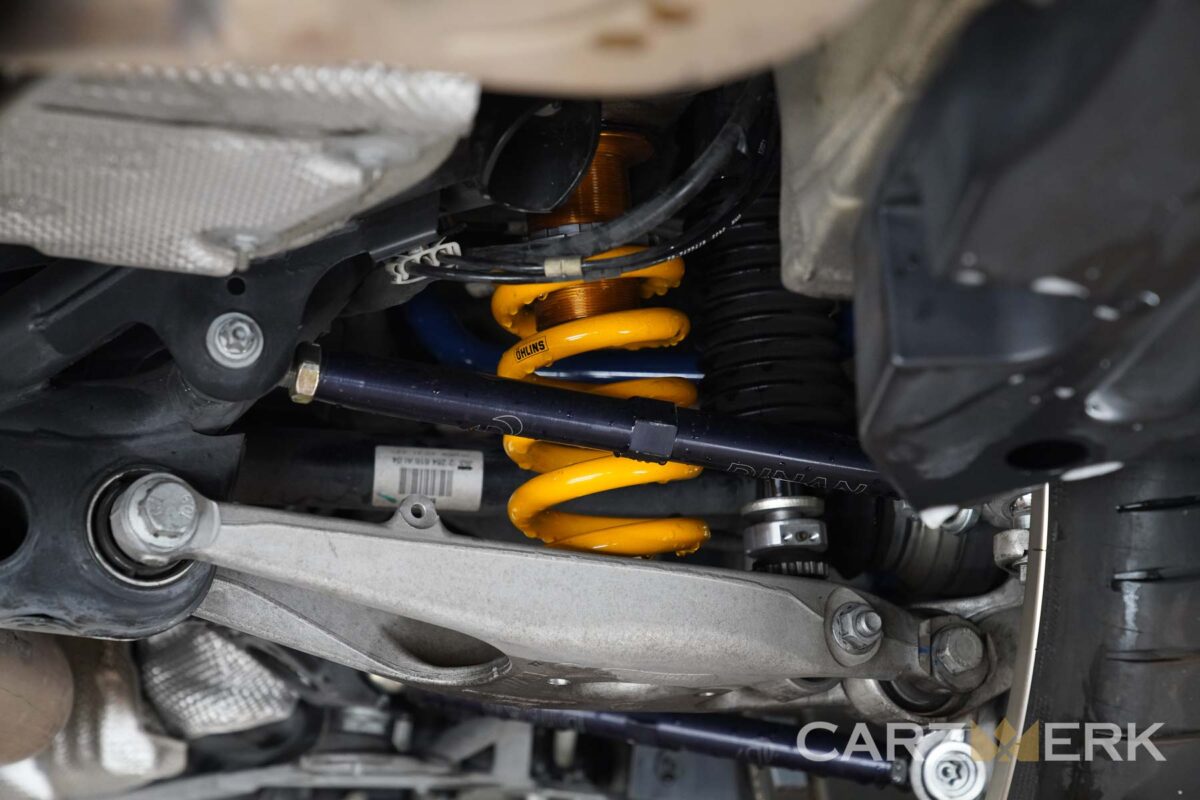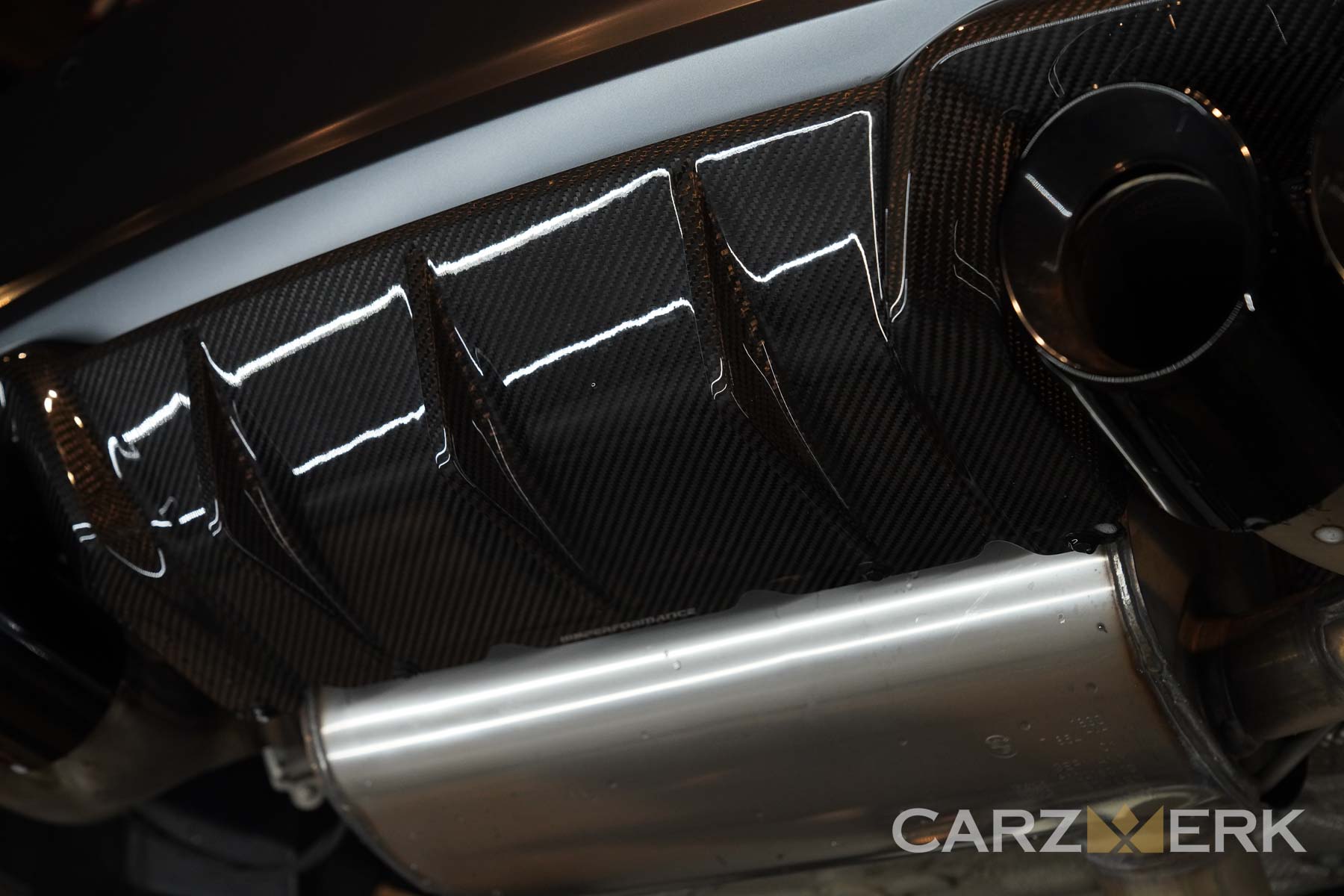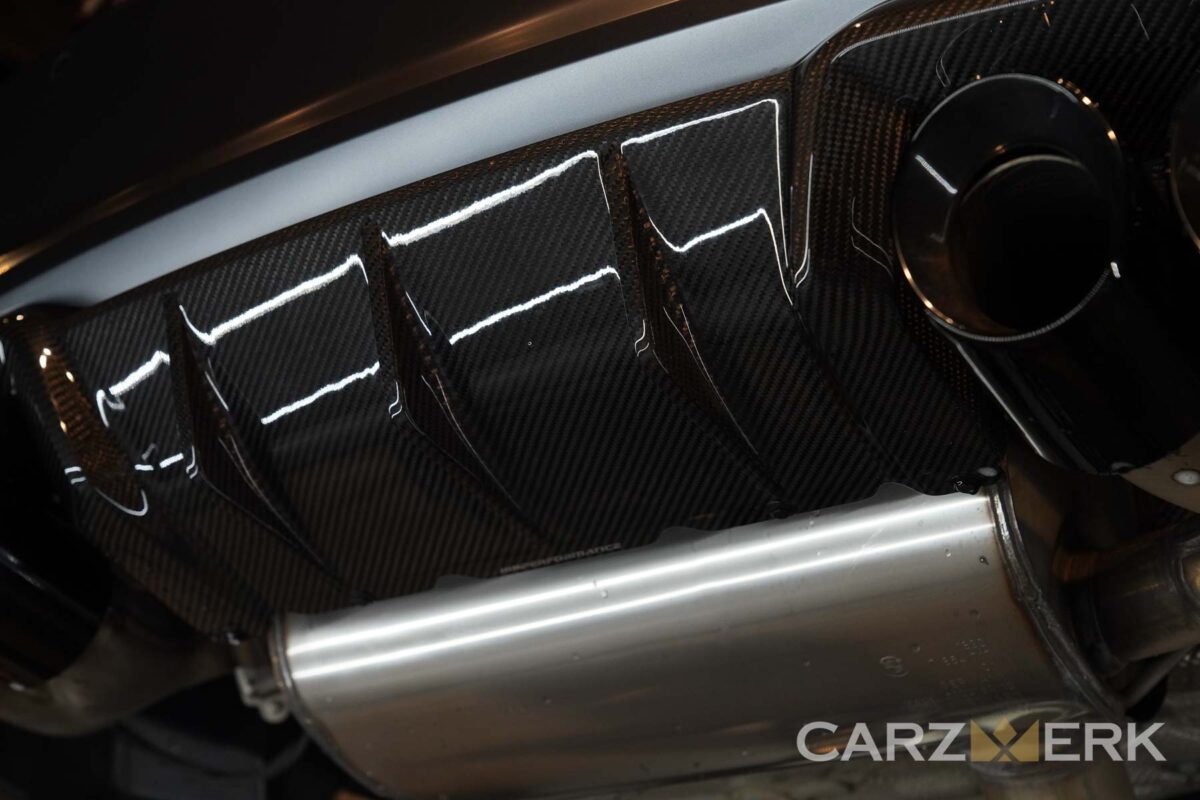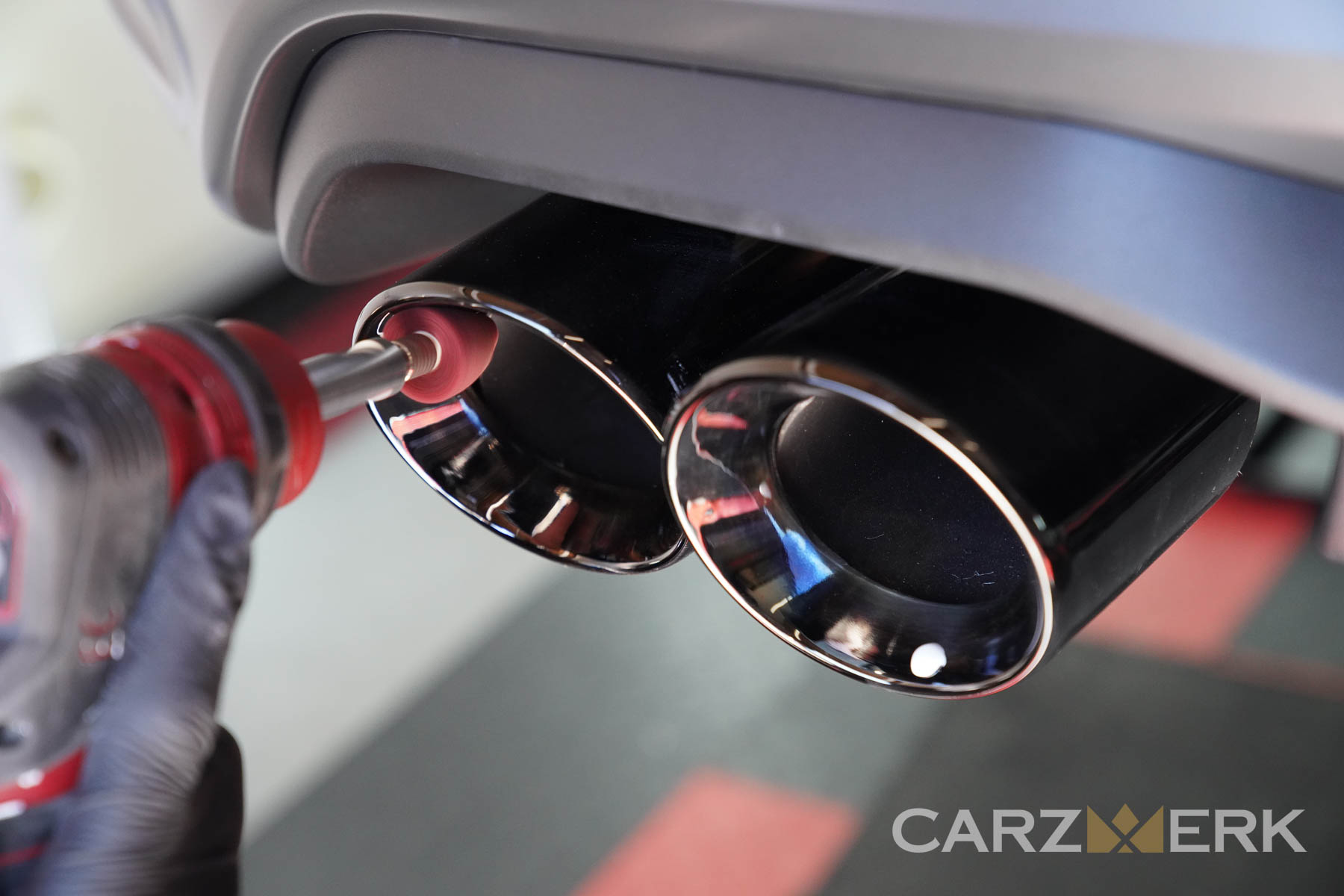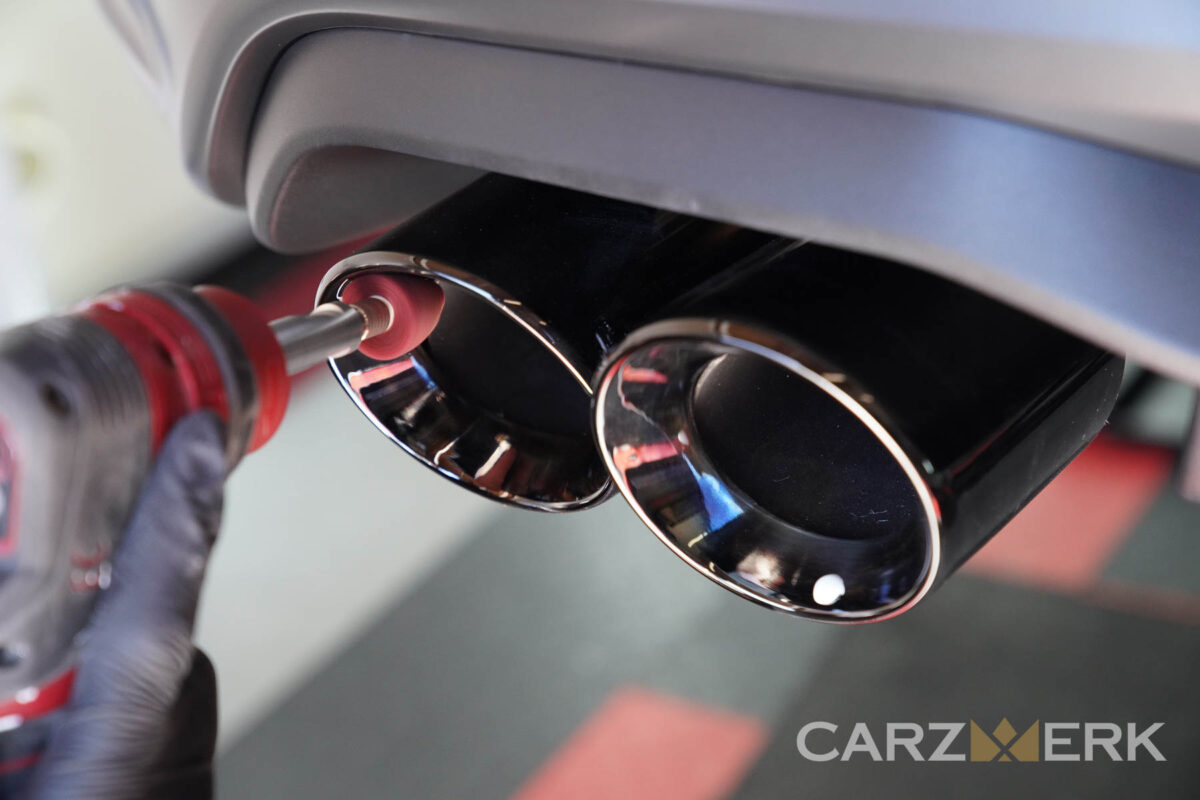 Quick dry ice detailing for the undercarriage to show off the new suspension upgrade - Dinan | Ohlin | M performance
I've been a customer of Carzwerk's since 2017 and he's somebody I TRUST.
I think that's something hard to find in the automotive industry. I trust that he makes the right choices and judgement. His advice is always aligned to my benefit. He takes the extra time to make sure the details are correct and he goes to extra mile to make sure you're getting the best.
It relieves the stress of owning my cars because at the end of the day I know he can take care of almost anything.
New Car Build? No biggie. Matte PPF, ceramic coating, and maintenance (exterior and interior).
Old Car Build? Turned a 217K miles car into a head turner. Paint Correction, DRY ICE CLEANING, and Interior Revival.
In 2017, he walked me through the whole process to build and protect a new car and provide a visualistic twist to make a unique looking car.
Since then we've added new projects with my E46 M3 track car. He brought new life to 18 year old daily driver and made me fall in love with it all over again.
Every time I come back to Carzwerk, he's always leveling up with new gadgets, techniques, and services.
BMW M2 F87 – A Compact Powerhouse
In the world of performance sports cars, BMW is a name that resonates with enthusiasts seeking the perfect blend of power, precision and driving pleasure. The BMW M2 F87, introduced in 2016, is a prime example of this philosophy. As a member of the BMW M lineup, the M2 F87 is a compact powerhouse that has carved out its niche in the hearts of driving aficionados. 
While, the M2 F87 was born as the successor to the BMW 1 Series M Coupe and it inherited its spirit of delivering raw driving pleasure in a compact package, it almost feels like the E46 M4 little brother. Underneath its aggressive styling lies a potent sports car with a focus on performance that doesn't compromise on everyday usability and comfort. 
The heart of the BMW M2 F87 beats as a 3.0-liter inline-six engine, equipped with a single twin-scroll turbocharger. This engine produces 365 horsepower and 343 lb-ft of torque, making it capable of a 0-60 mph sprint in just over four seconds when equipped with the dual-clutch automatic transmission (DCT). The available six-speed manual transmission is a nod to the purists, offering an engaging and tactile driving experience.
The M2 F87 features a rear-wheel-drive layout, which enhances its agility and responsiveness. Some might say that it should be the only way a car should be made, but  the optional M xDrive all-wheel-drive system, provides improved traction and stability, making it a year-round performance machine.
The suspension setup of the M2 F87 is tuned for control and comfort. Adaptive dampers, an electronically controlled limited-slip differential and larger brakes contribute to the car's impeccable handling characteristics. Whether on twisty back roads or at the track, the M2 F87 offers a thrilling and connected driving experience.
The M2 F87 stands out with its aggressive front fascia, flared wheel arches, and quad exhaust outlets, all of which contribute to its athletic appearance. Its blend of power and precision, combined with a compact size, makes it a rare gem in the automotive world. Limited production numbers and a dedicated following ensure that it will remain a sought-after collector's item for years to come.
The BMW M2 F87 exemplifies the essence of what makes driving a pleasure. It's a sports car that appeals to the senses, with a potent engine, sharp handling, and striking aesthetics. Whether you're a track enthusiast or someone who appreciates the thrill of canyon driving, the M2 F87 delivers in spades.