2022 Porsche 911 GT3 Touring - White C9A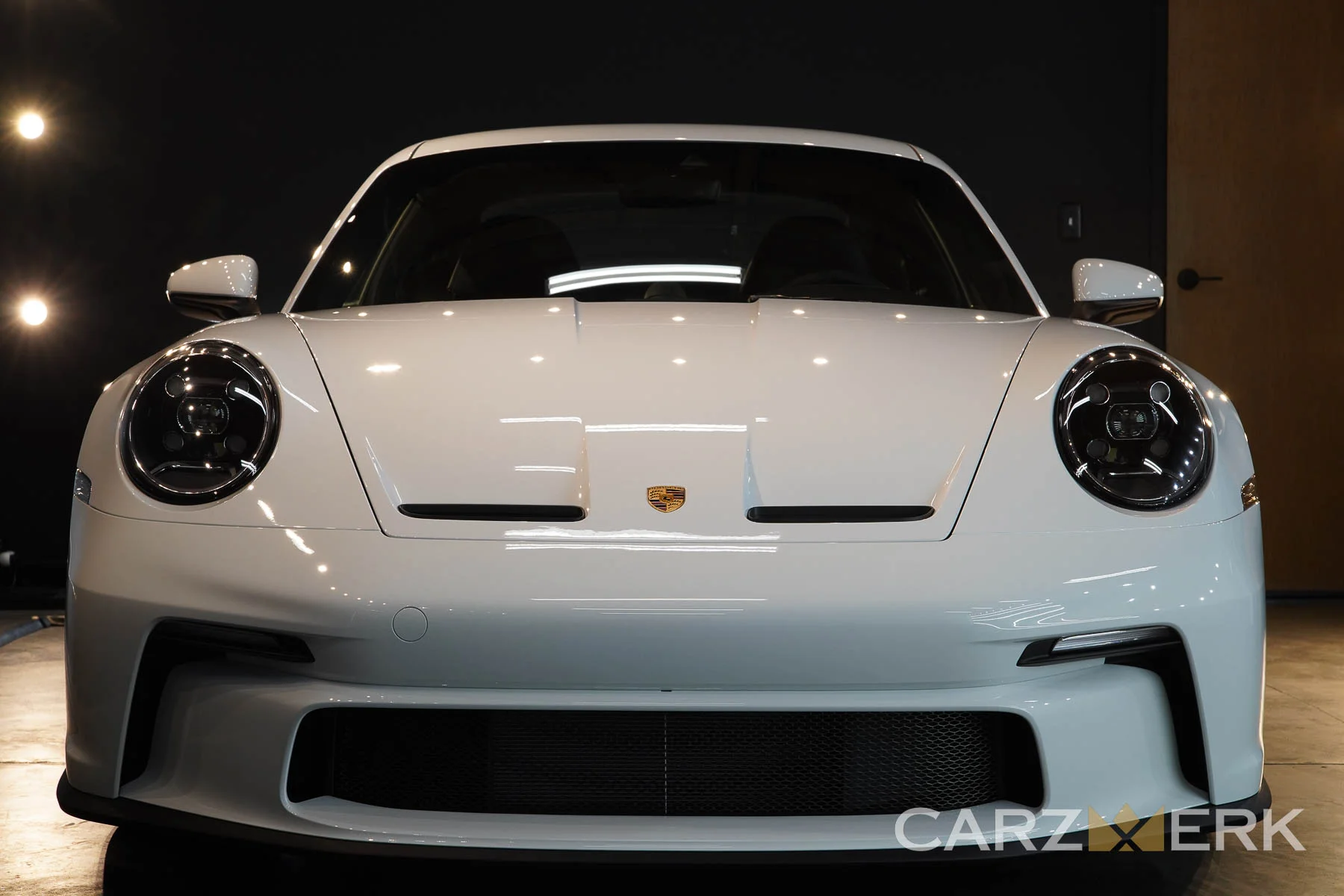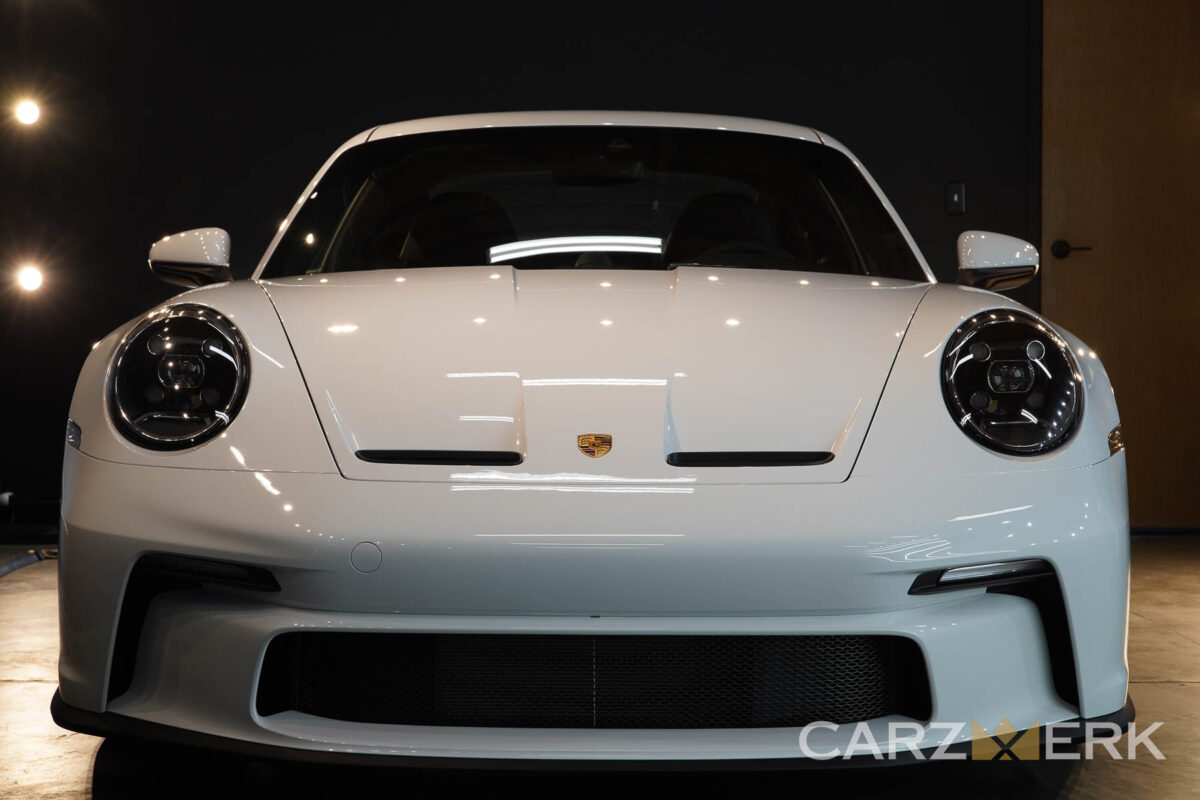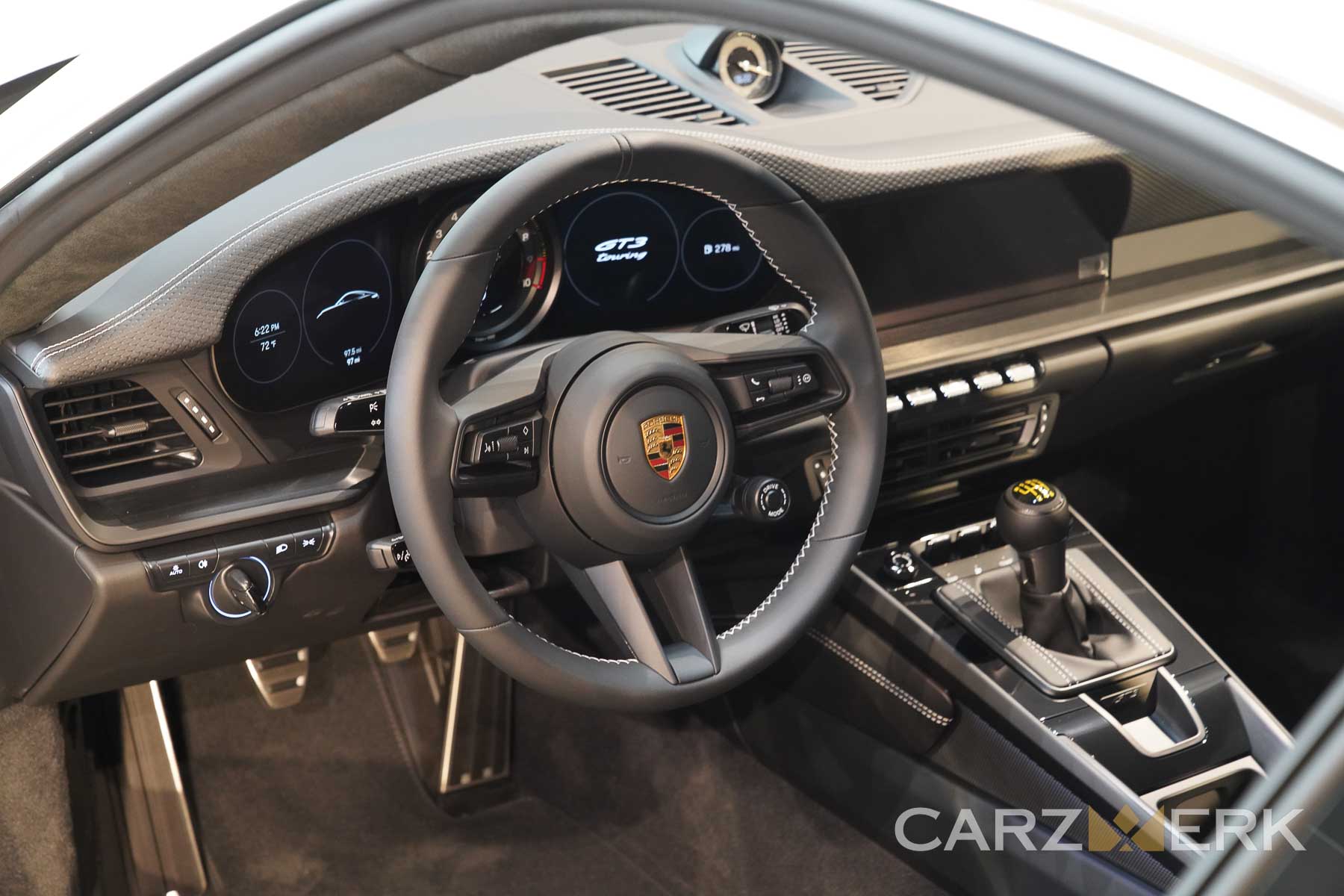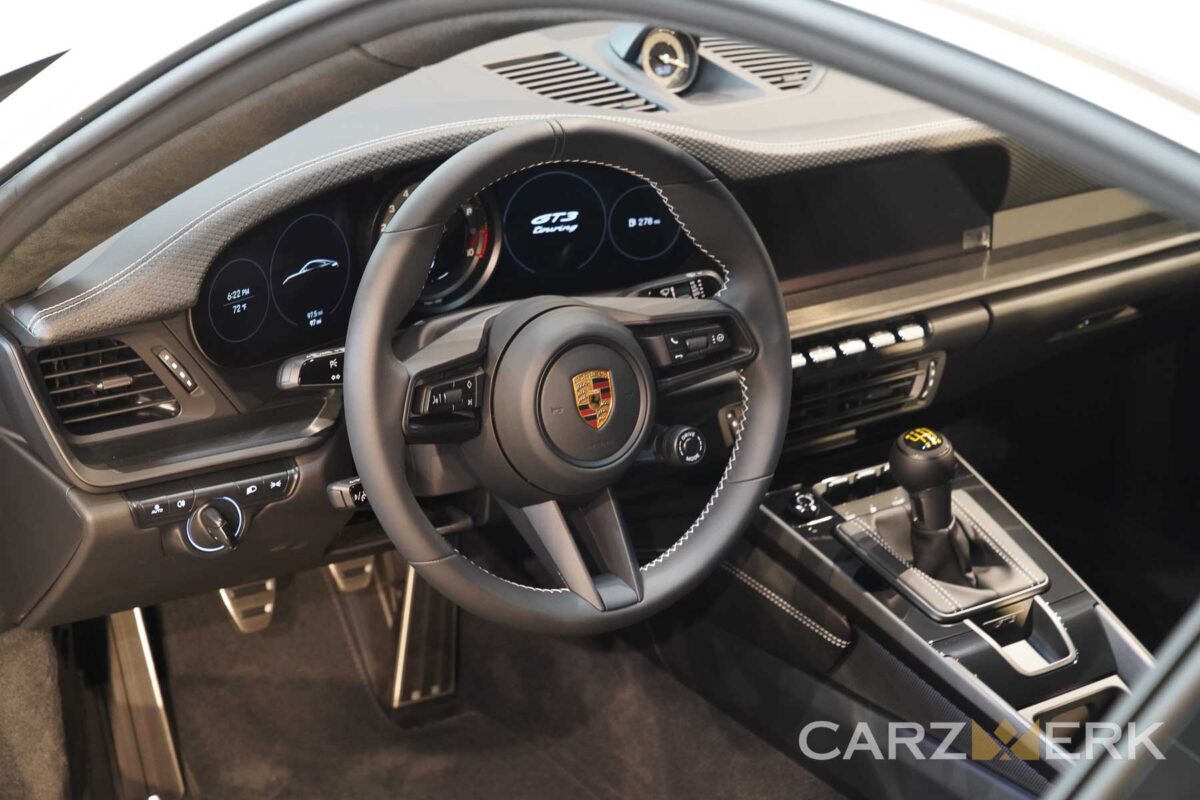 The interior of the white GT3 touring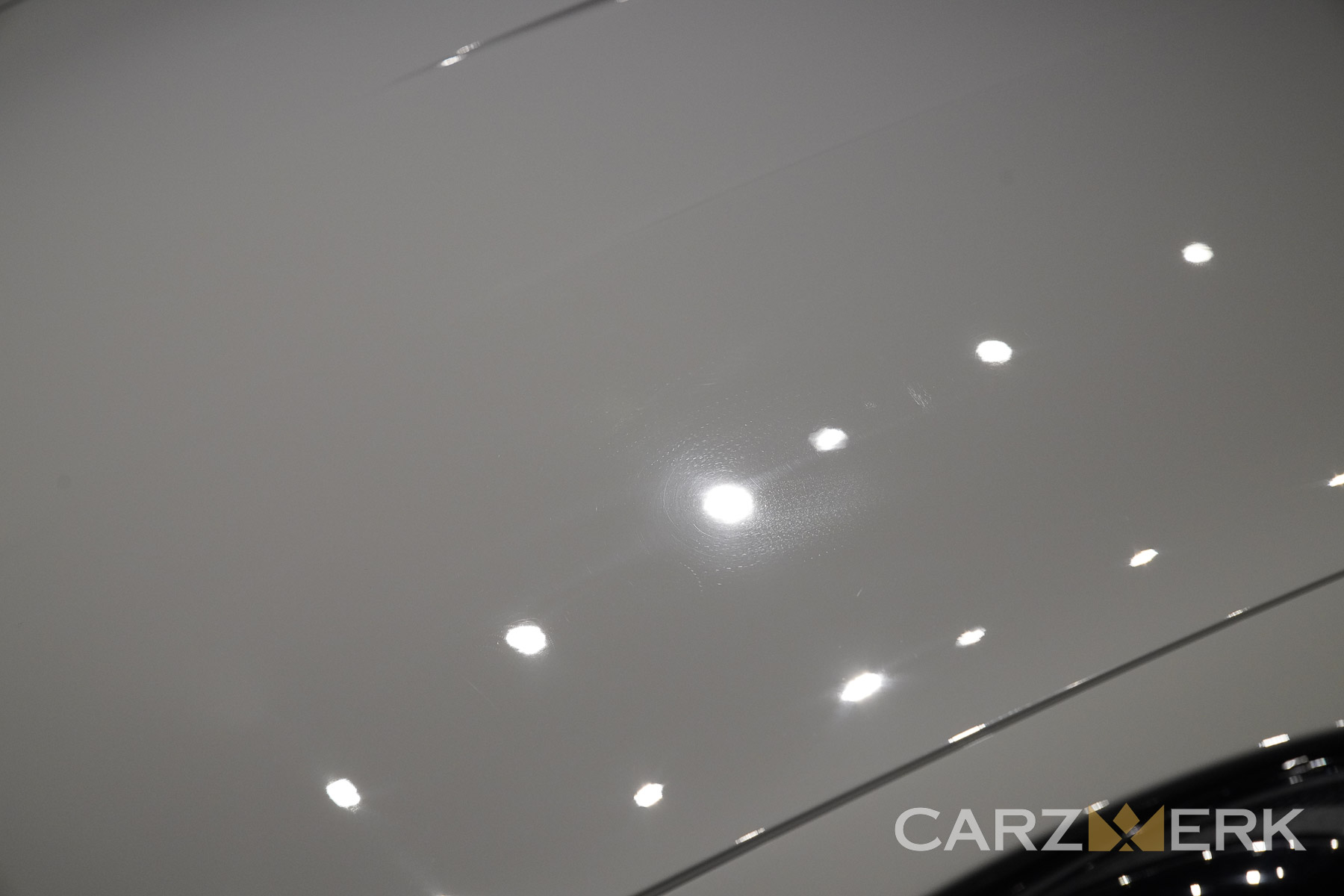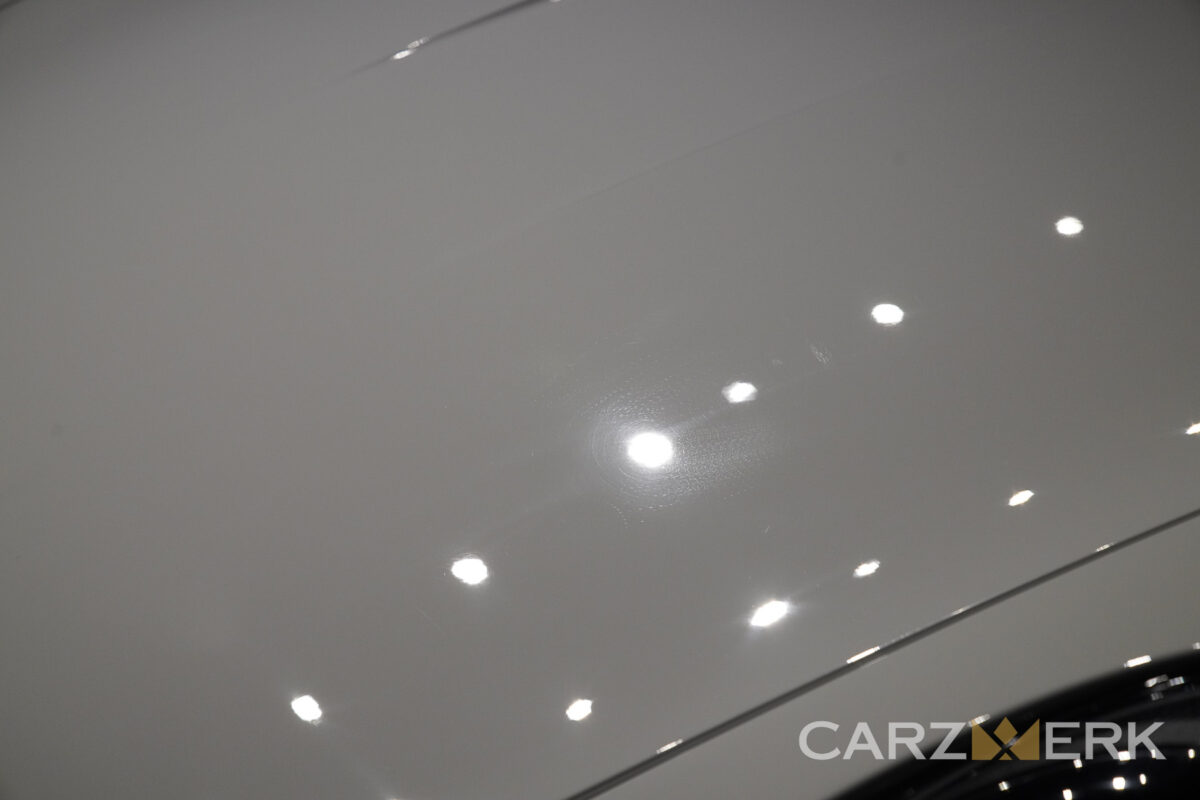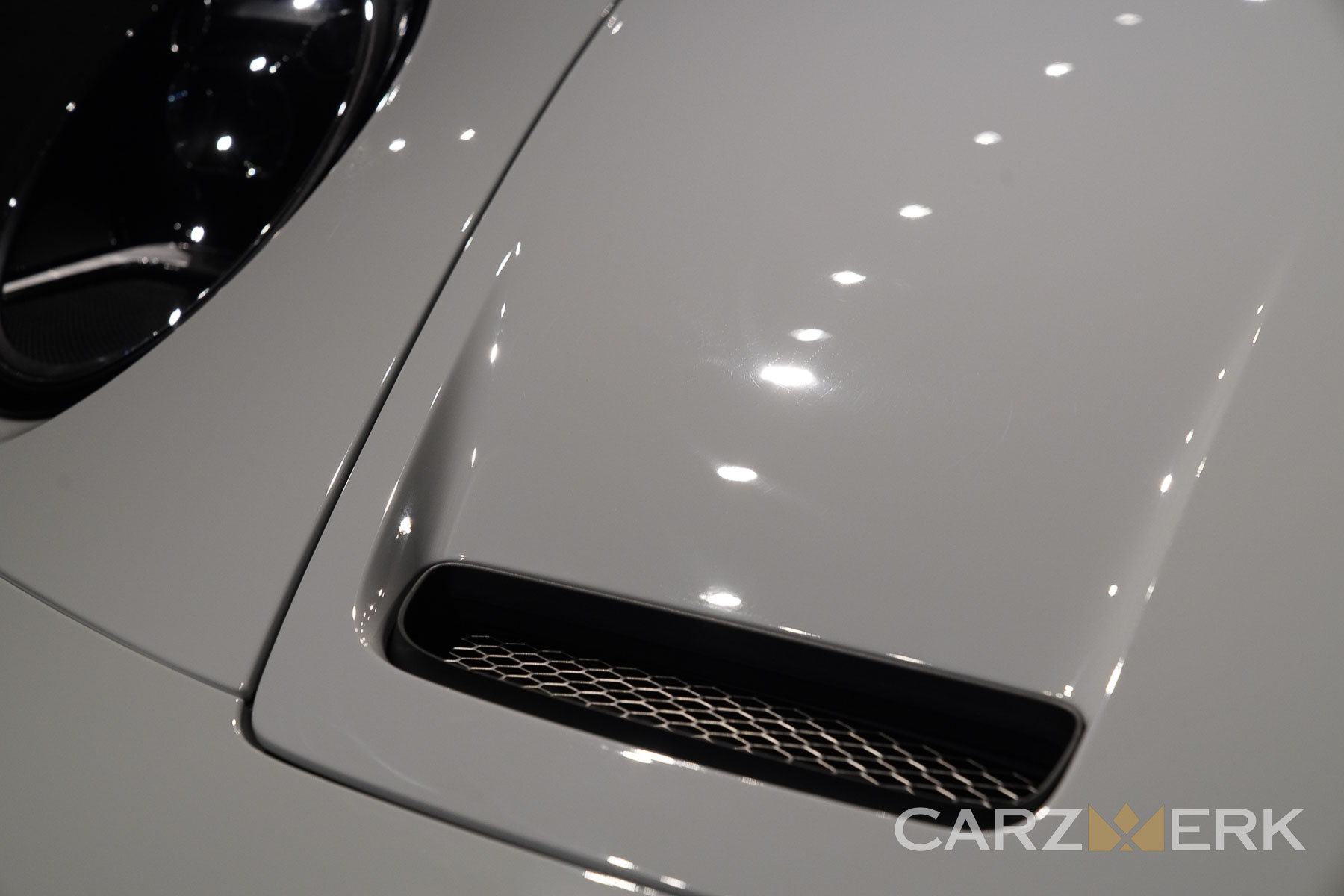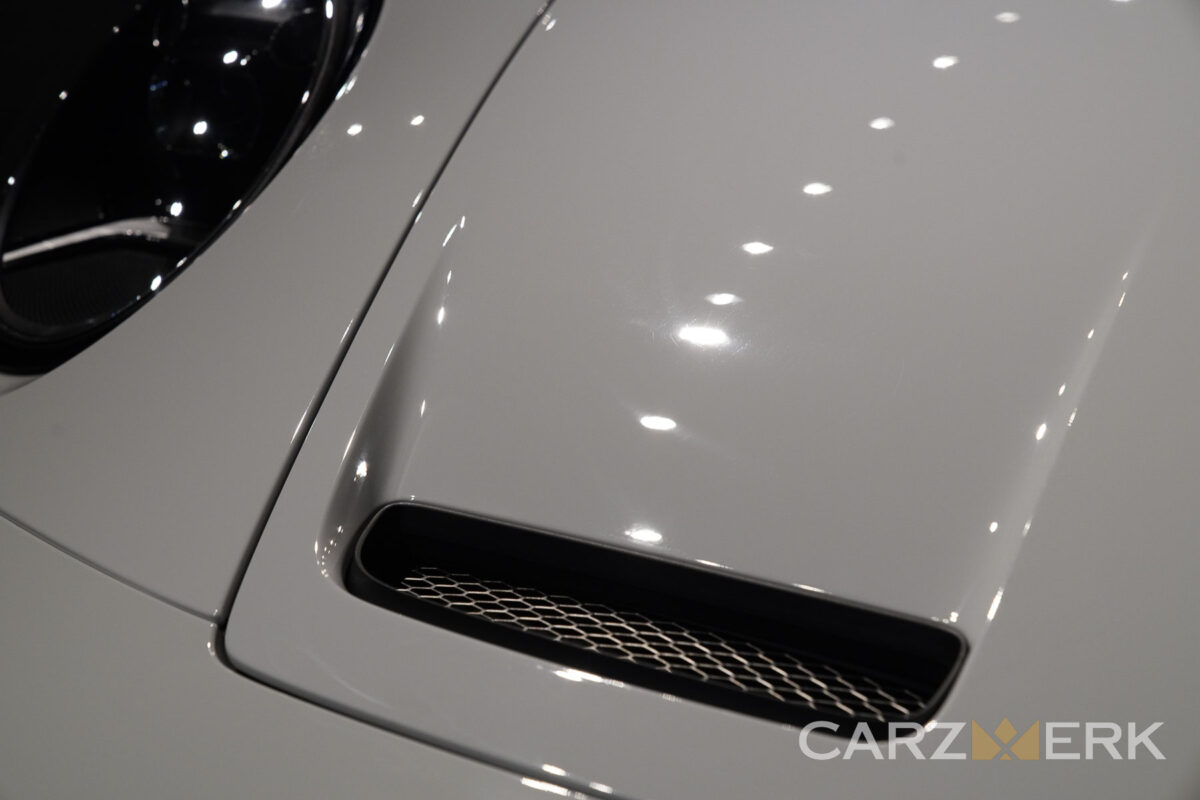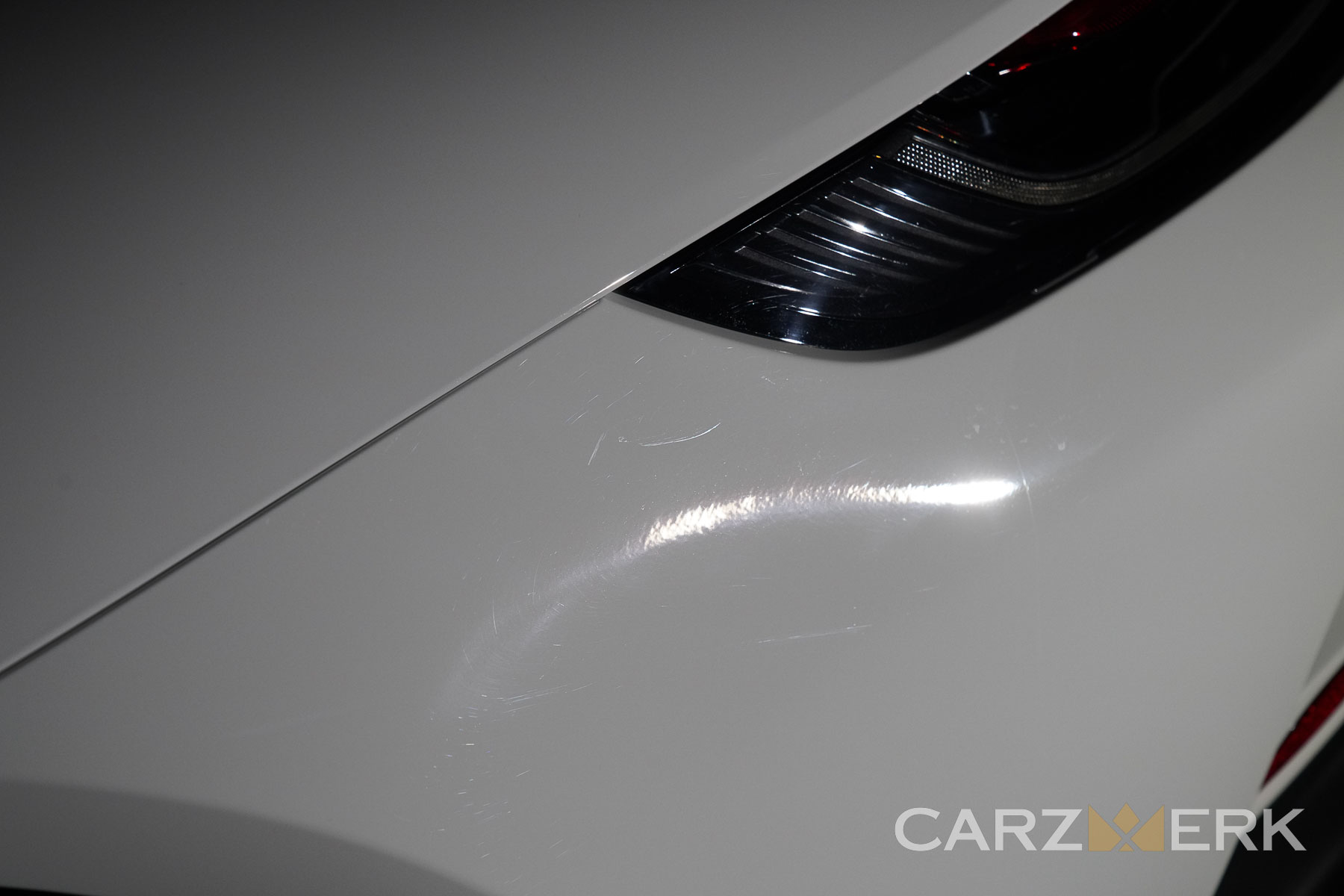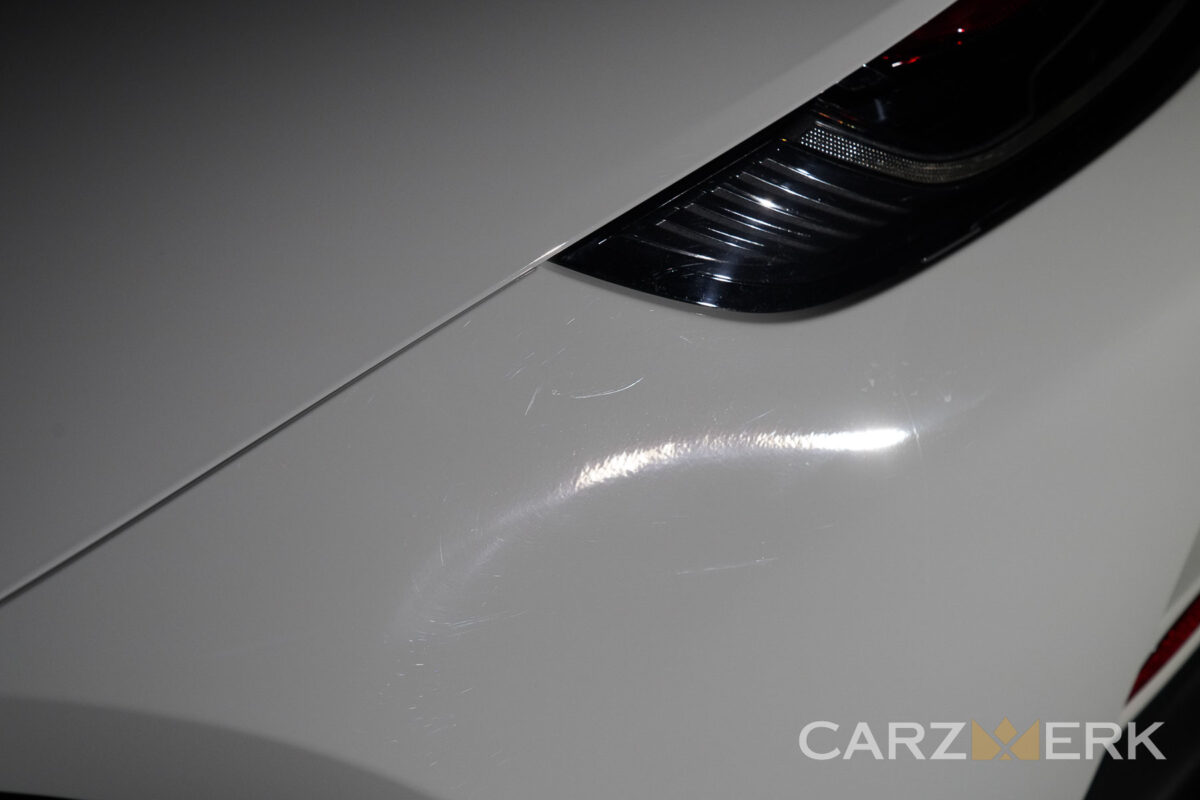 Paint defects showing under our specialist lighting system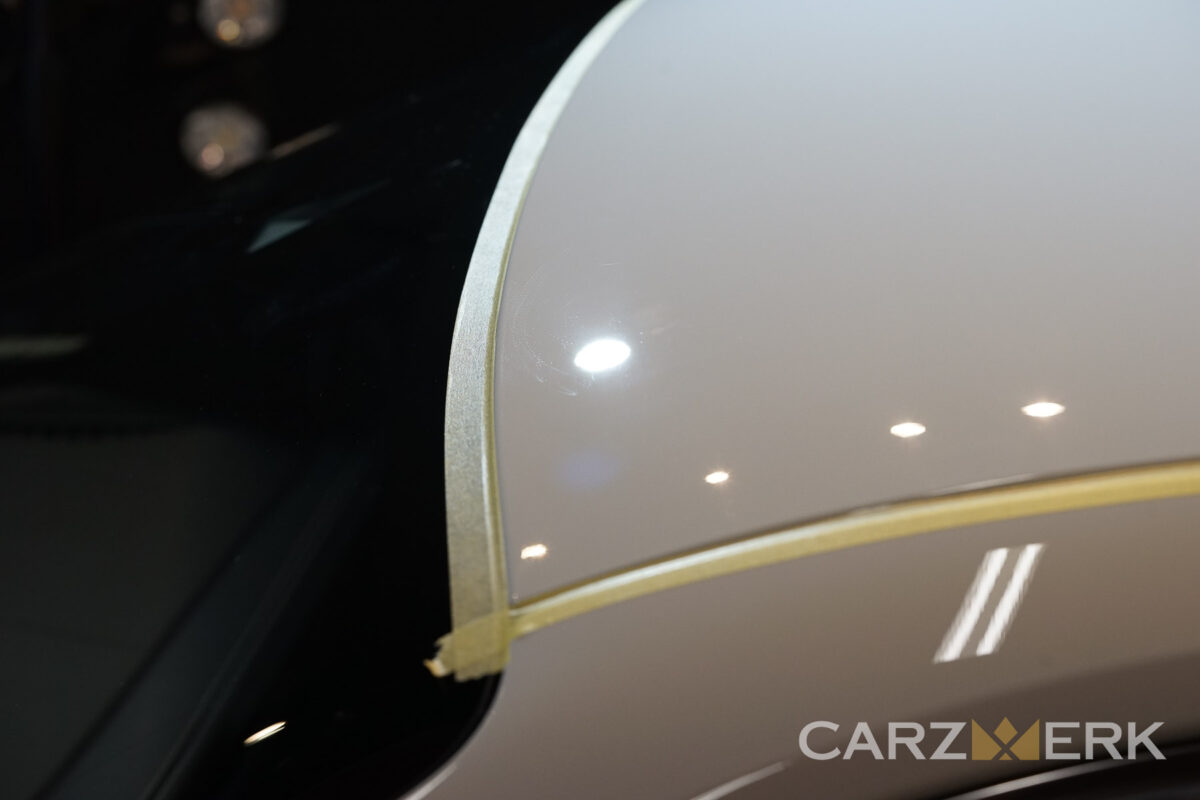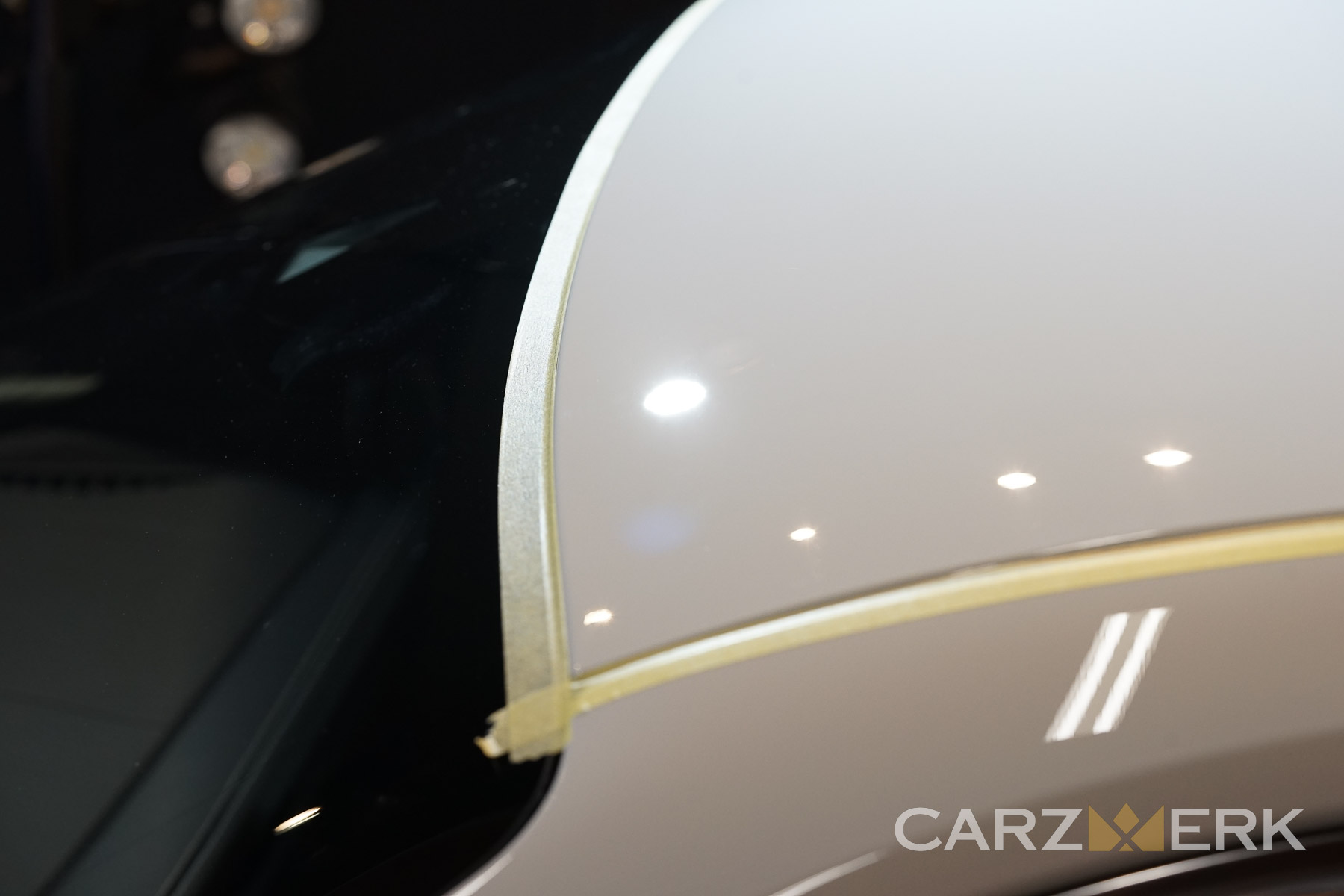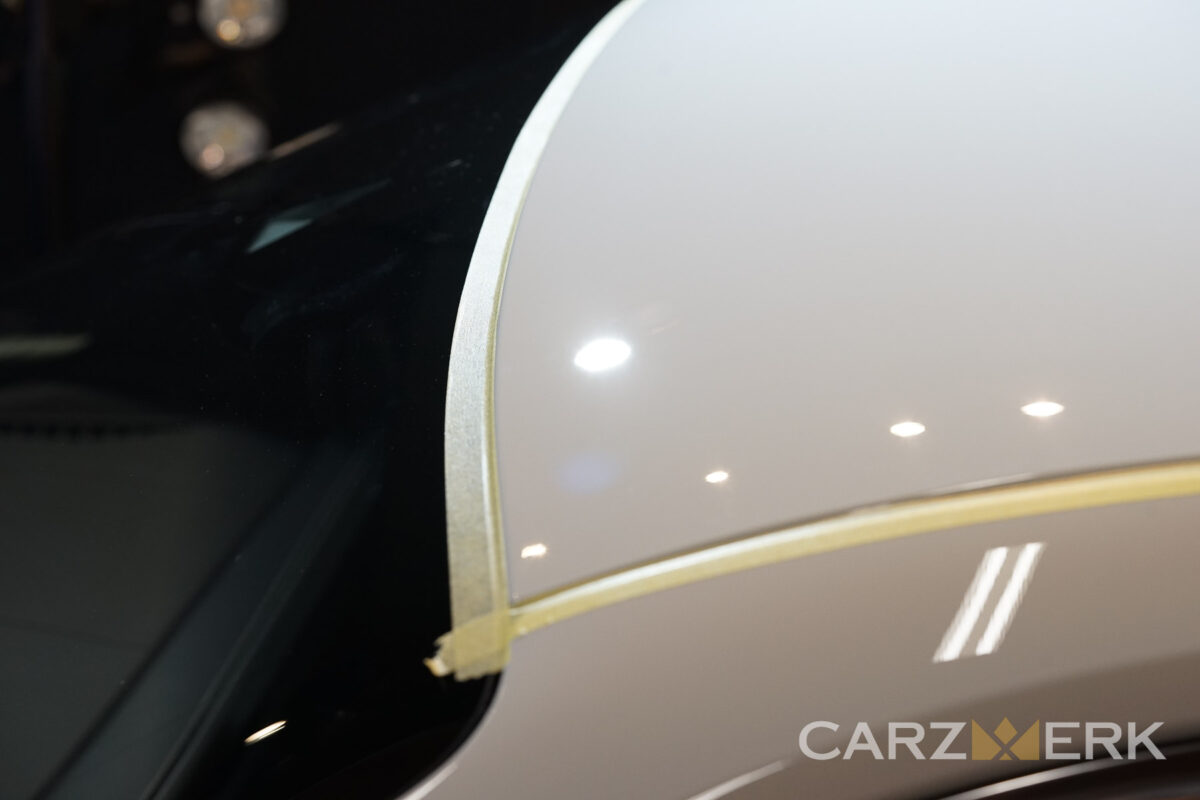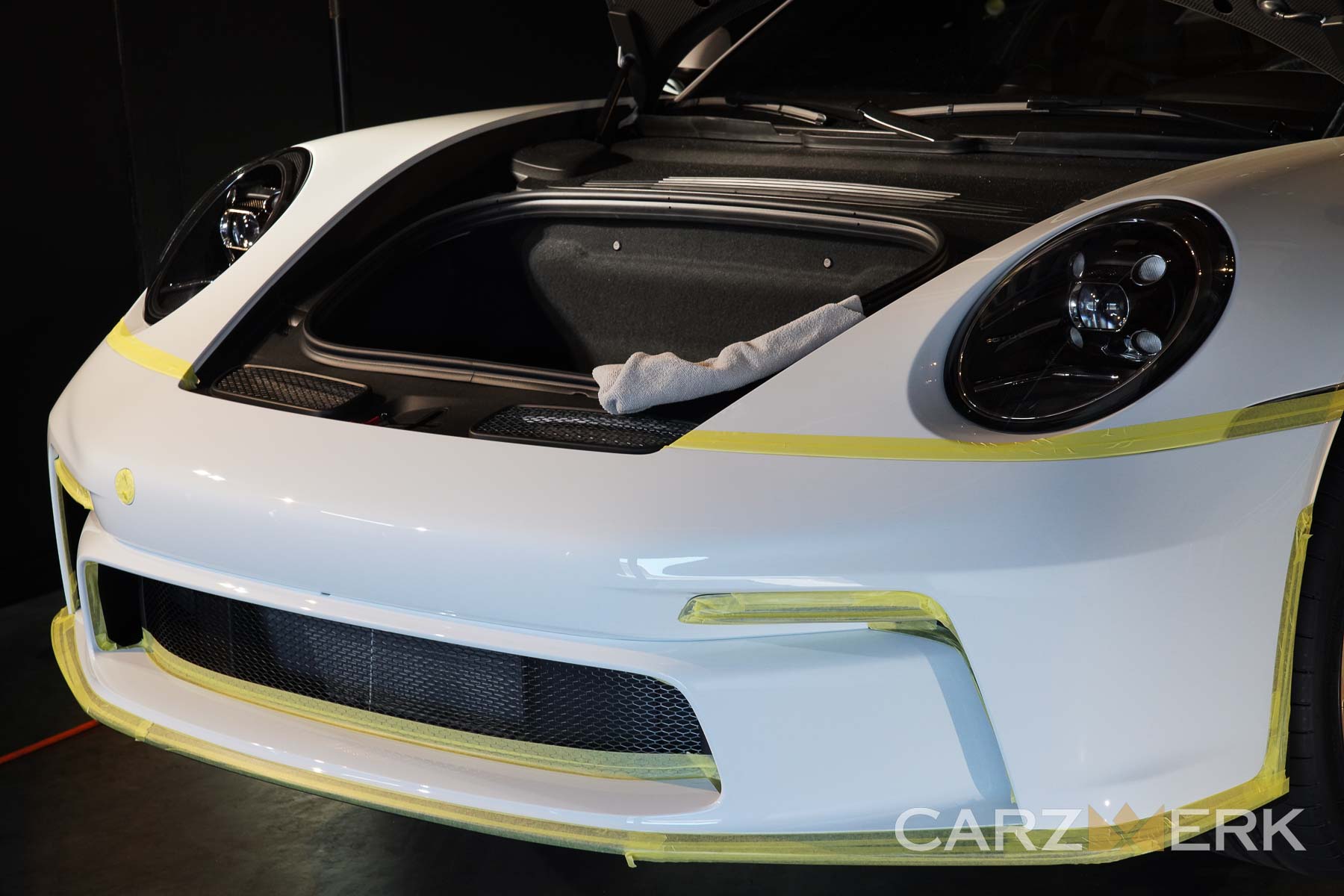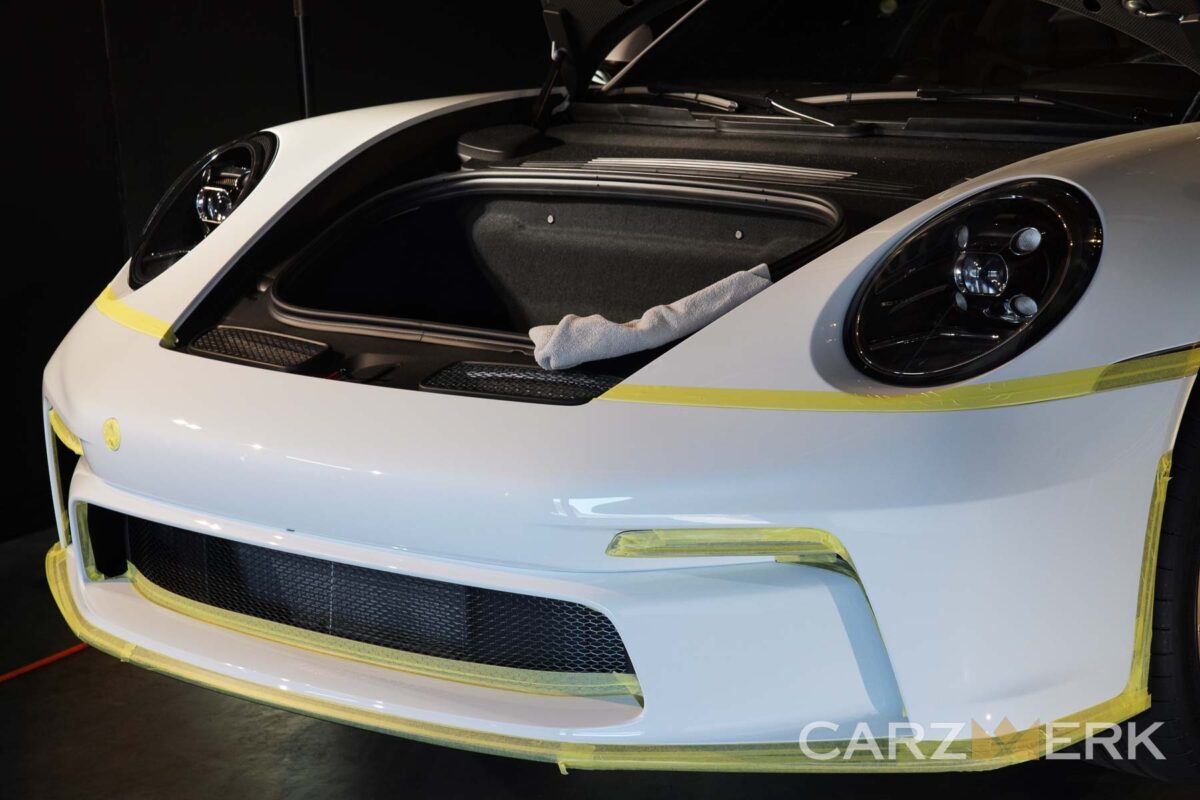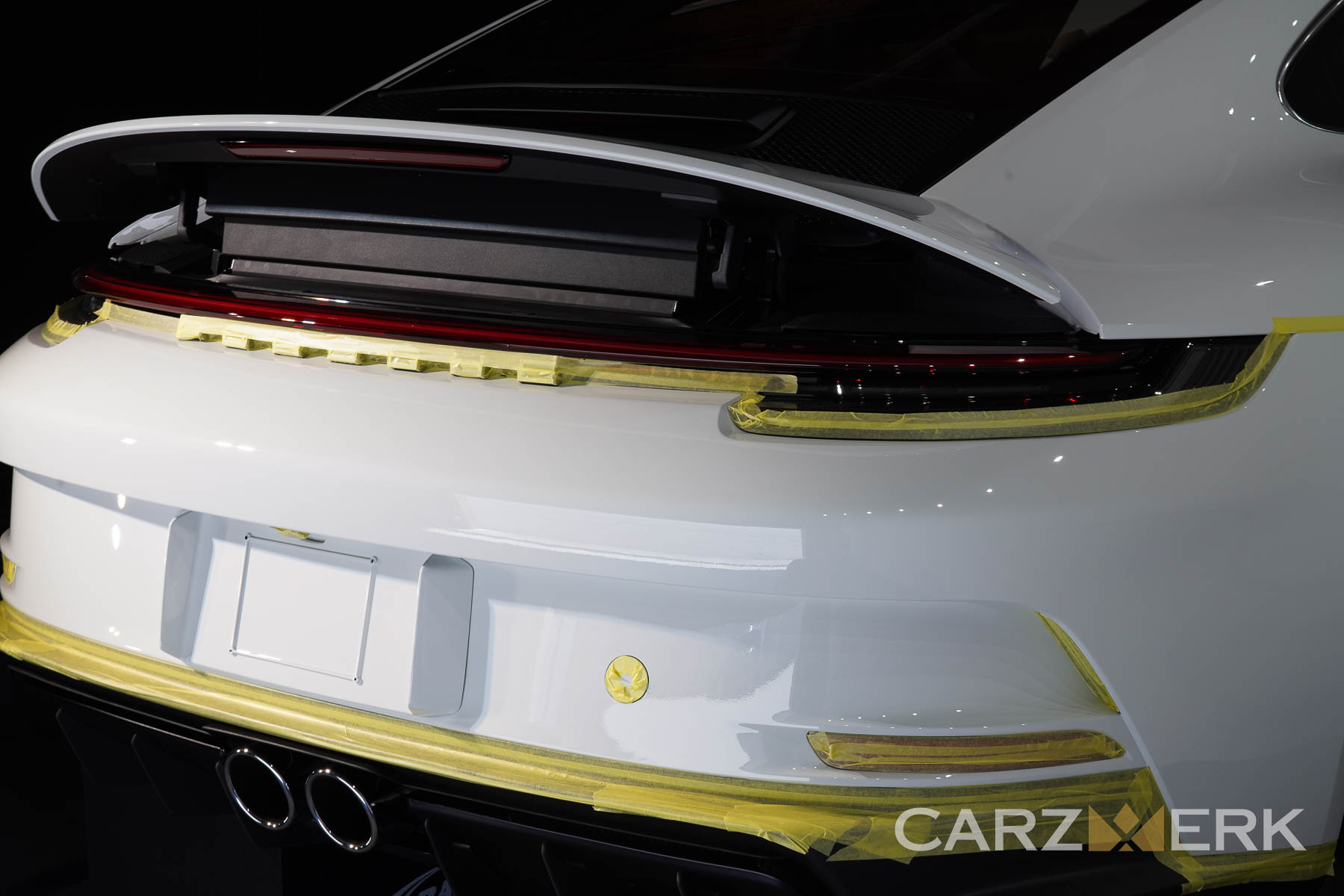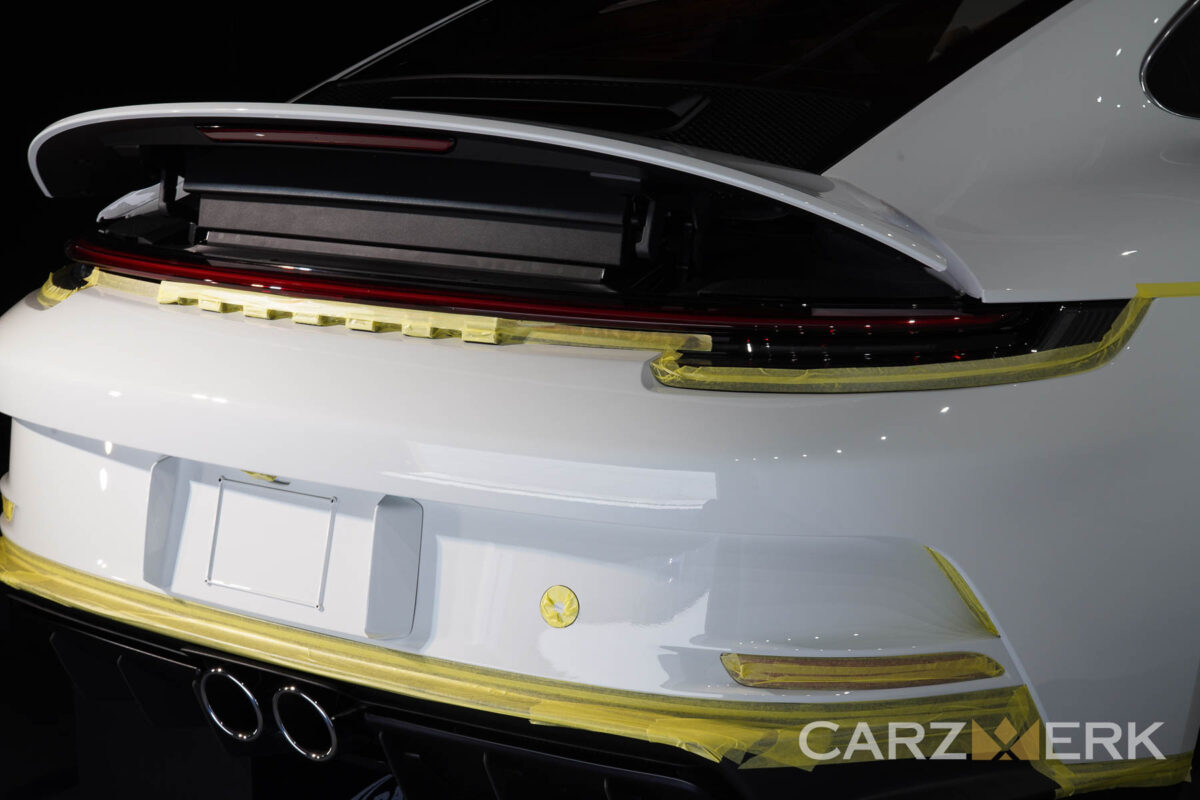 This particular GT3 has been built with a very particular theme in mind. It has taken inspiration from the 911R with the stealth spoiler. We mentioned in our Jade Green GT3 write up, that the fixed swan neck wing had to come off for better PPF coverage – well in the case of the GT3 touring, Porsche decided that the wing had to come off by default. 
We mentioned the theme earlier. To put it mildly the theme is stealth class. Stealth class with a nuance of incredible taste, a hint of old school history and a lot of performance define this build and it's as astonishing in person as it is on paper (or on the screen). Continuing with the theme, the 6 speed manual of the GT3 Touring adds another touch of class, as not too many people know or enjoy manual transmission cars these days. The wheels are finished in a shiny silver with black calipers and black wheel emblems, moving away from the regular matter grey finish wheels with the all eye-catching yellow brake calipers. The exhaust also had to be special, so the tips are finished in shiny polish. See a common trend with the theme? Well if you haven't guessed already the inspiration is the Rolex Daytona Panda. But not only did the exterior receive it's fair share of inspiration, so did the interior. Custom white stitching and custom sear inserts complete the theme.
Another no expense spared project and the first of many GT3 Touring to cross our shop. 
This particular GT3 Touring received a new set of PPF rocker panels that have been extended compared to the factory installed ones. While Porsche quality is outstanding, their shark fins PPF already had signs of discoloration. A complete paint correction and restoration was the main focus of the project, while the carefully applied ceramic coating gives the car the shine it deserves! Well technically the shine that Porsche intended, but unfortunately, the shine that's never delivered to customers when they pick up their vehicles.
One might say that it's just yet another white Porsche, but this was a very special project for us and we have mixed feelings seeing it go. One thing that we know is that it will steal glances wherever it goes. 
See you soon!
A great video credited from client