2018 Porsche Panamera 4S PTS - Blue Graphite Metallic M5G/A7
Genius German engineering meets speed. Porsche doesn't just mean speed, but sheer performance on the track and class off the track. LeMans and Nürburgring wouldn't be the same without Porsche.
Porsche gave us cars that are simply unbeatable on the Nürburgring. Five of the cars in the top 10 lap times around "the Ring" are made in Stuttgart: the beast that is the GT2RS, the tame yet freakishly fast GT3RS and the iconic 918 Spyder.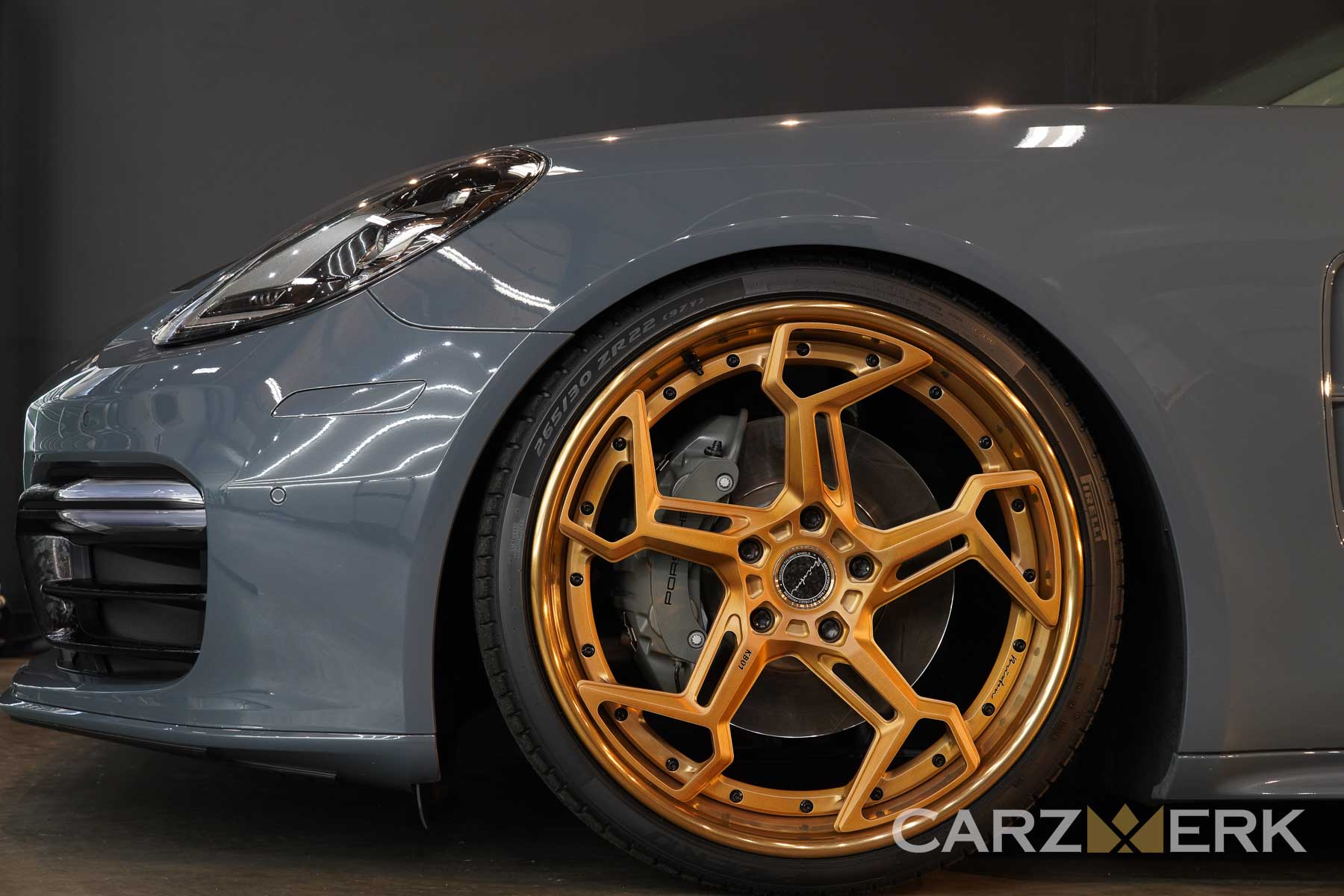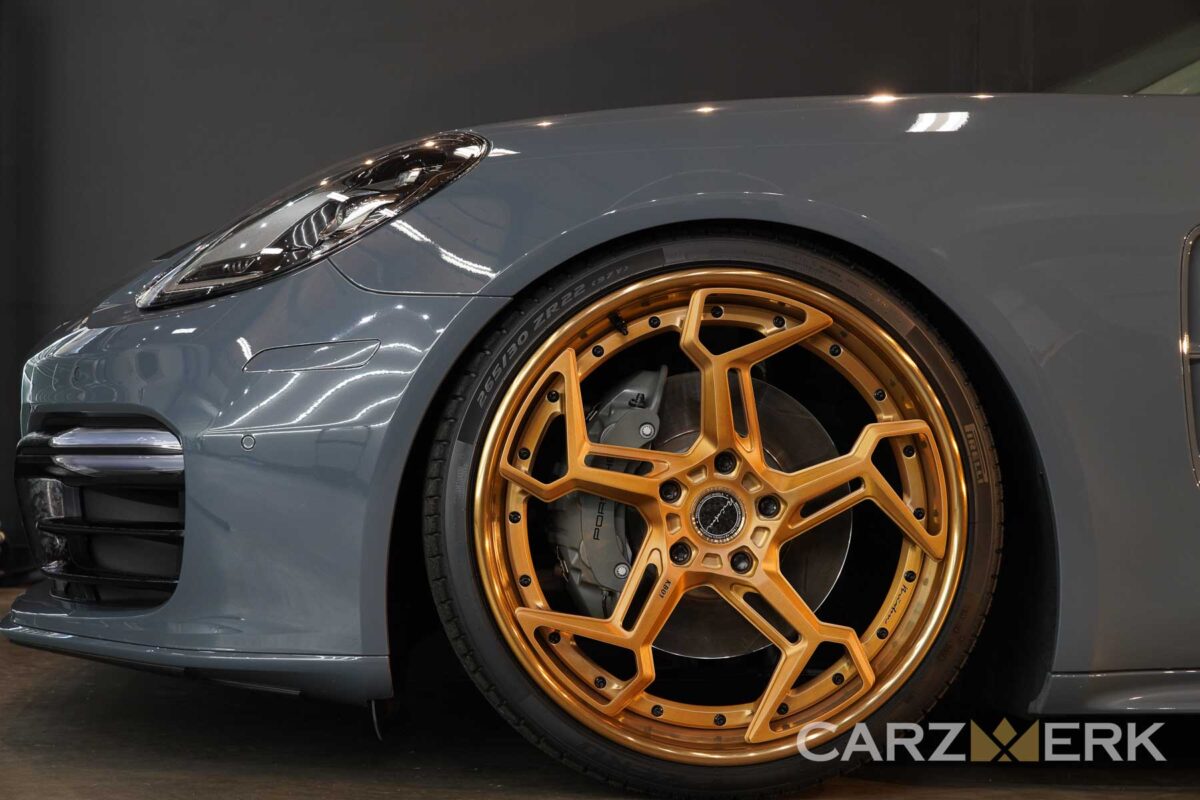 According to brixtonforged.com,
The Brixton Forged Targa Series combines the technical engineering of our lightweight 1-piece UltraSport+ Series with a 3-piece deep concave construction. The Targa Series features weight reduction floated spoke ends, lightweight step lip rim halves and backpad pocketing; all of which are designed to increase dynamic cornering response, acceleration, and decrease overall stopping distance.
Each Targa Series model is individually designed and engineered specifically for performance supercars, sedans and SUVs.