2020 Porsche Cayman S - Agate Grey Metallic 7038
Paint Protection Film removal
Adhesion promoter removal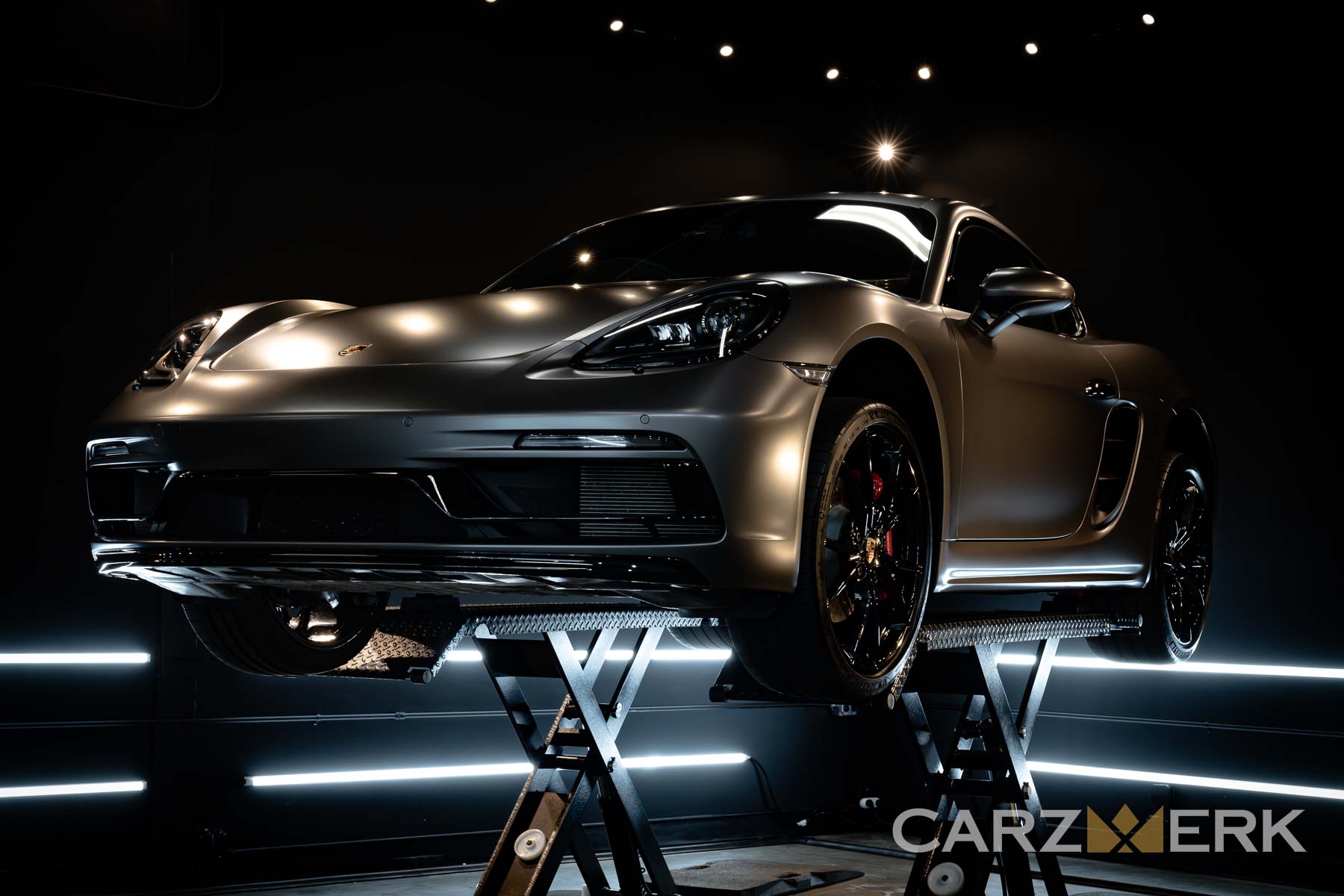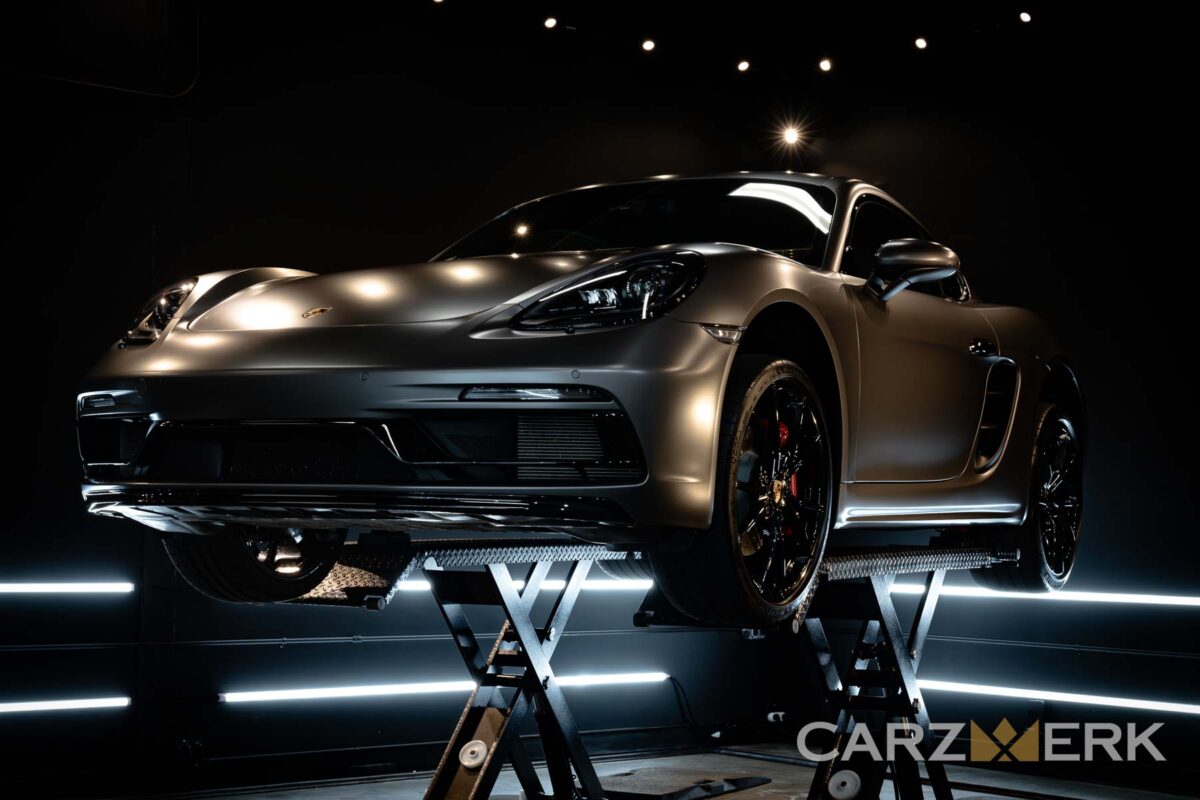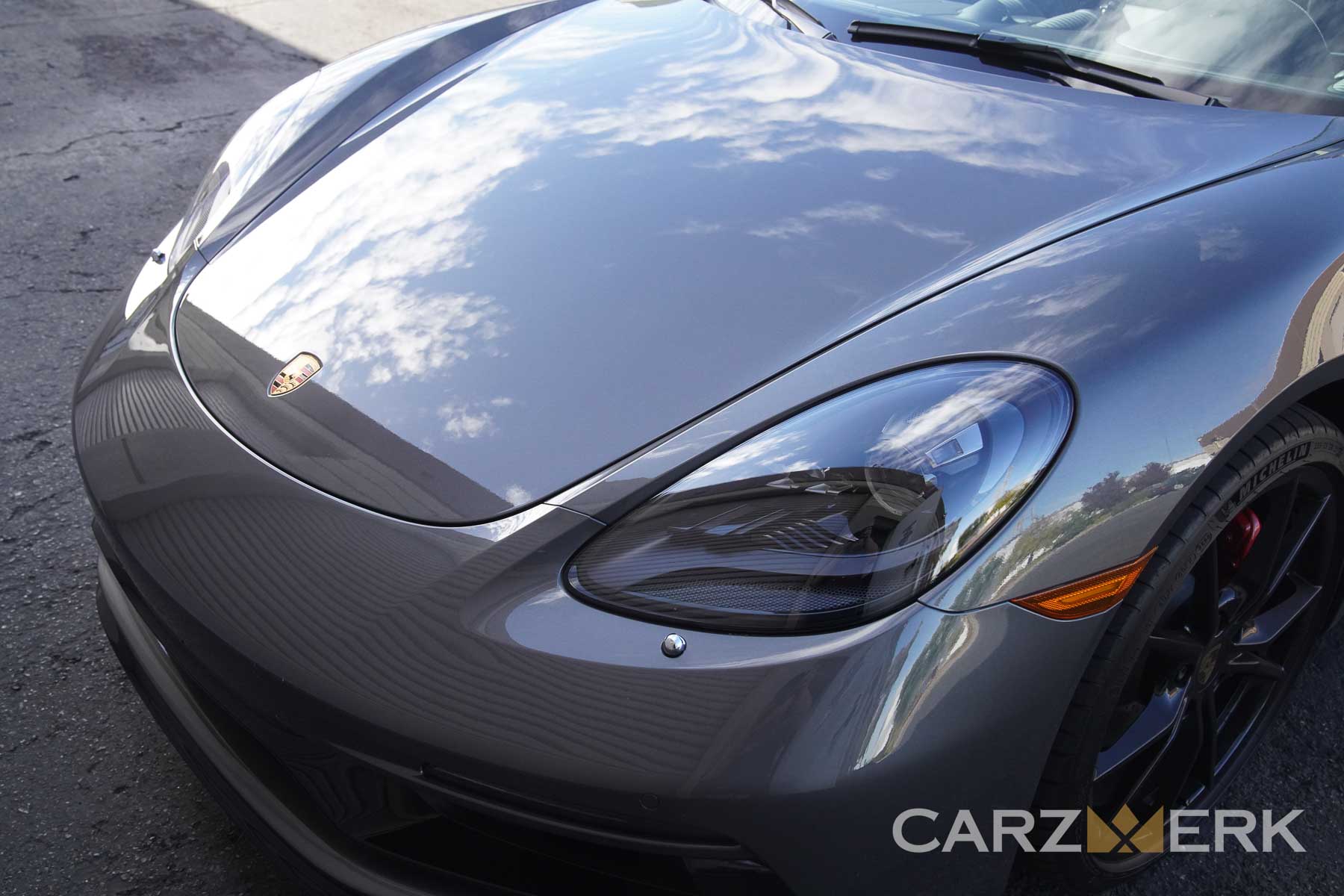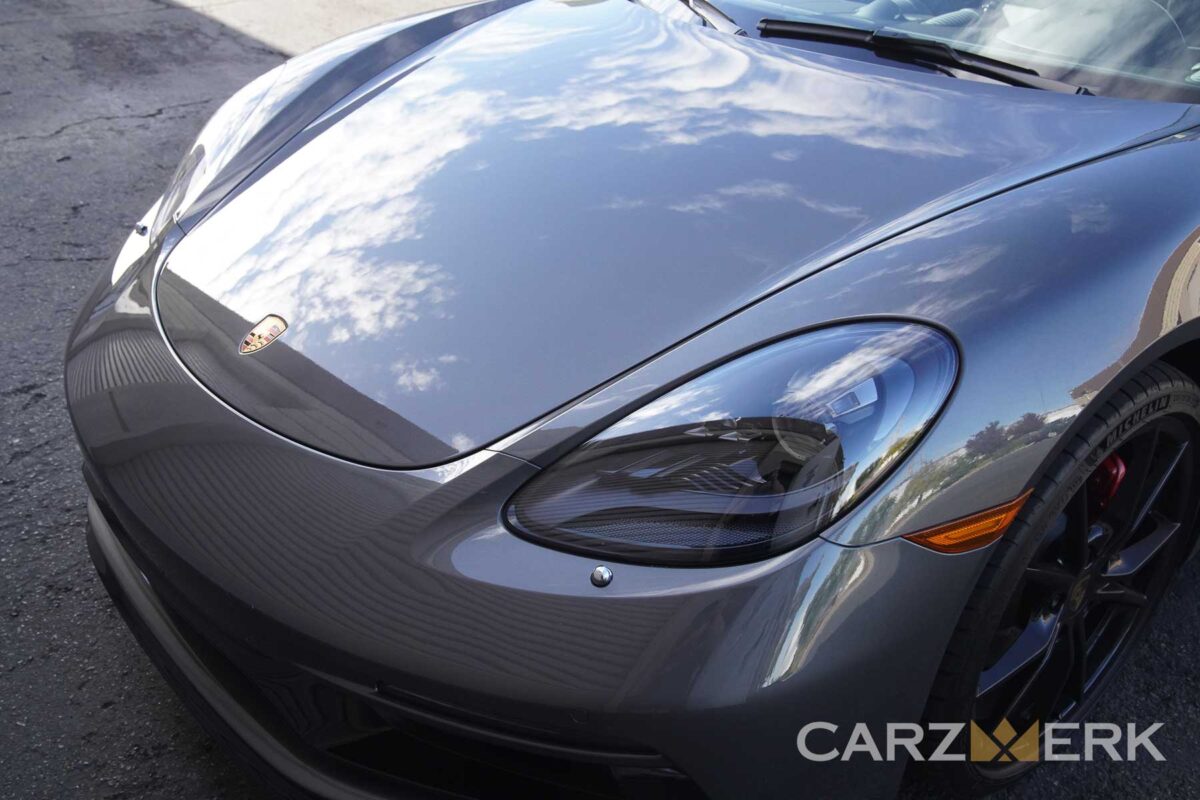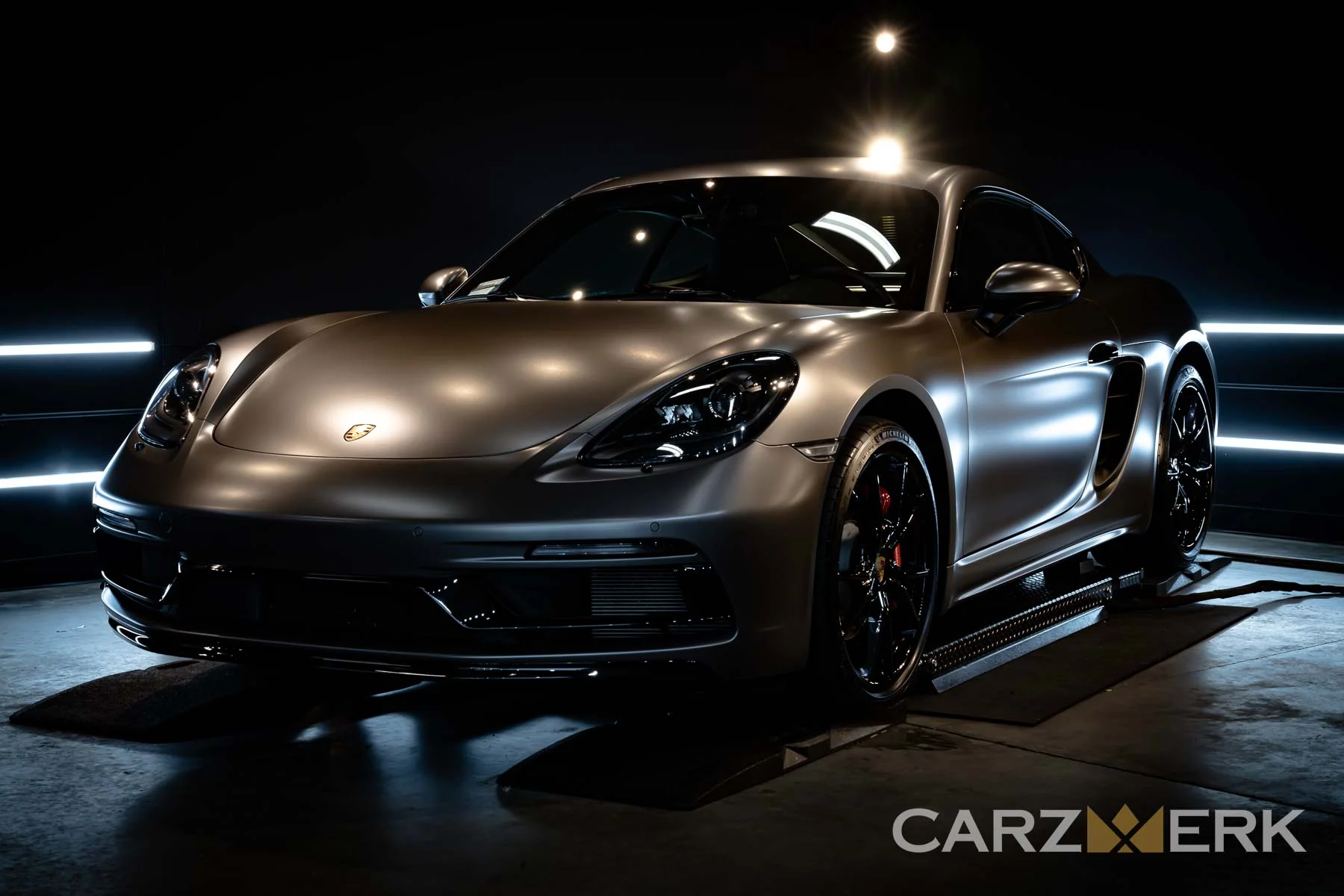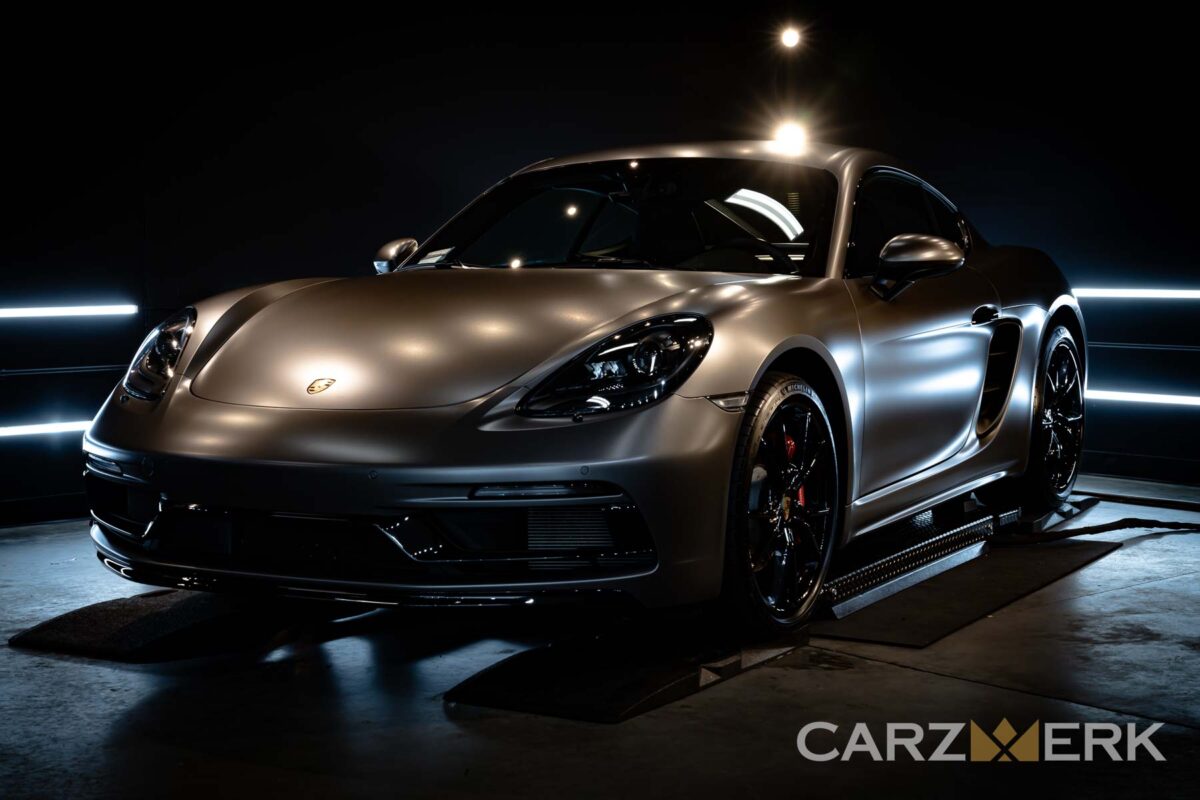 Exterior Changes - Gloss to Matte Finish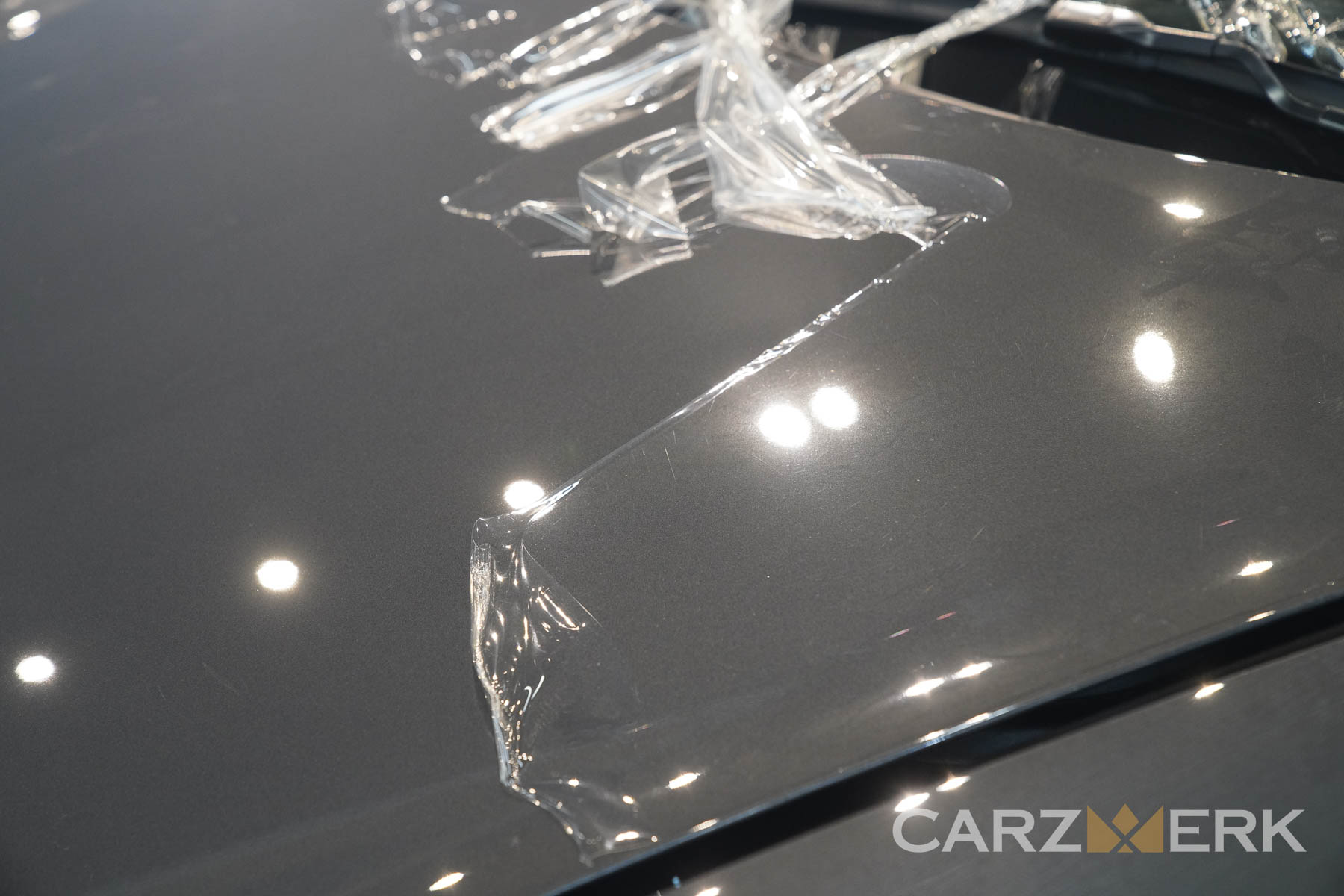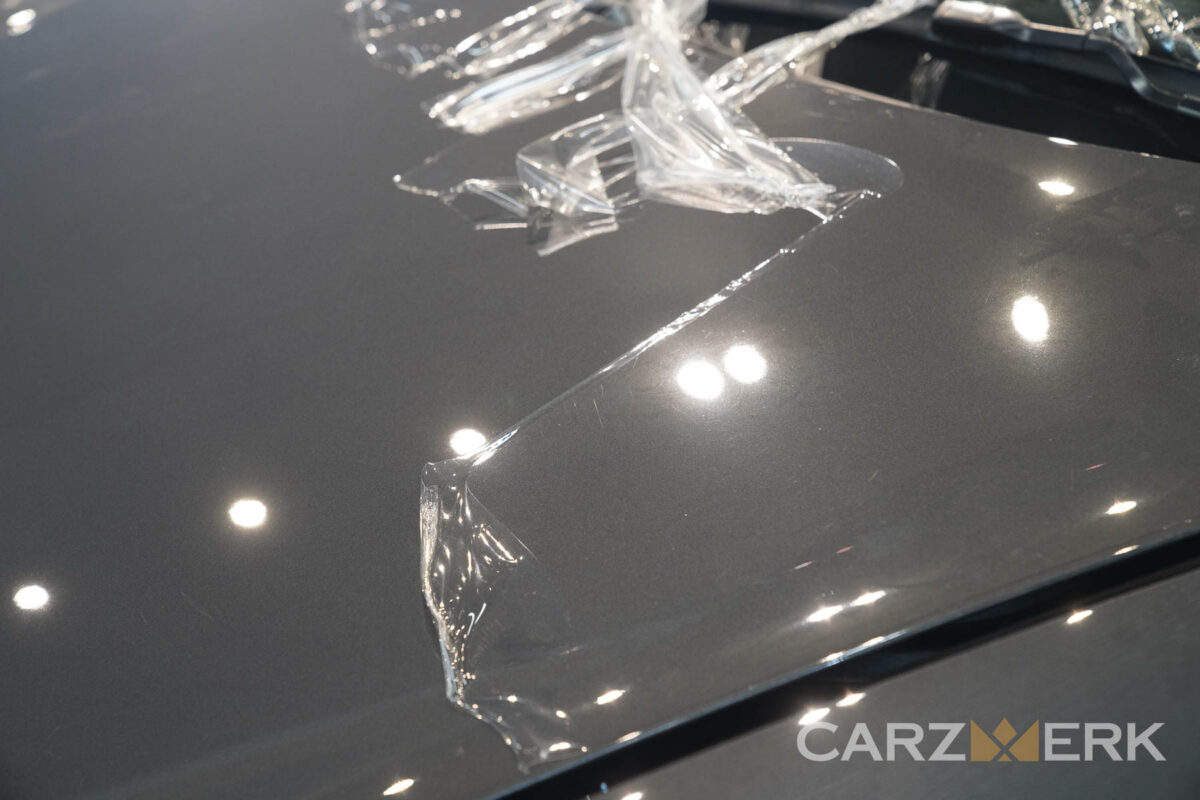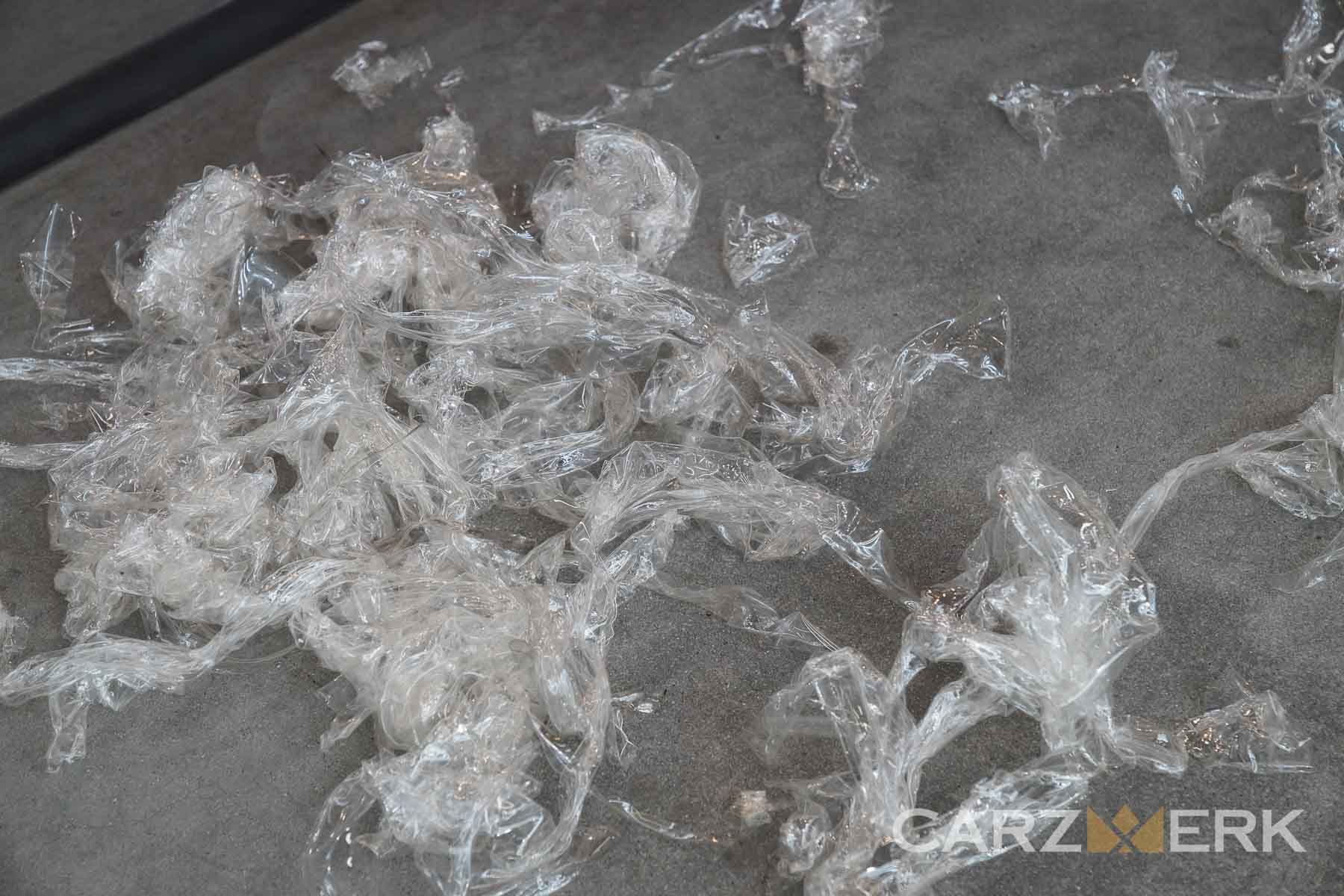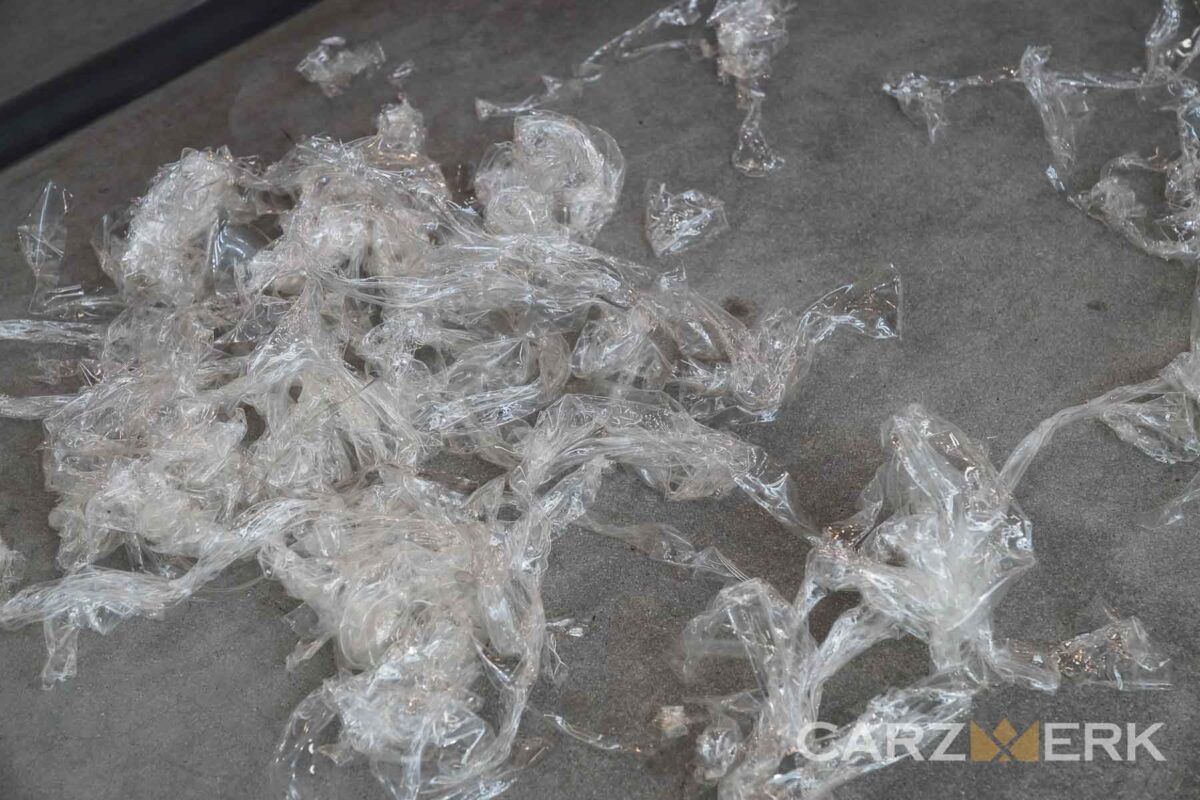 PPF installed previously but it's getting dull and yellow. Yes, poor maintenance can shorten the life of the PPF.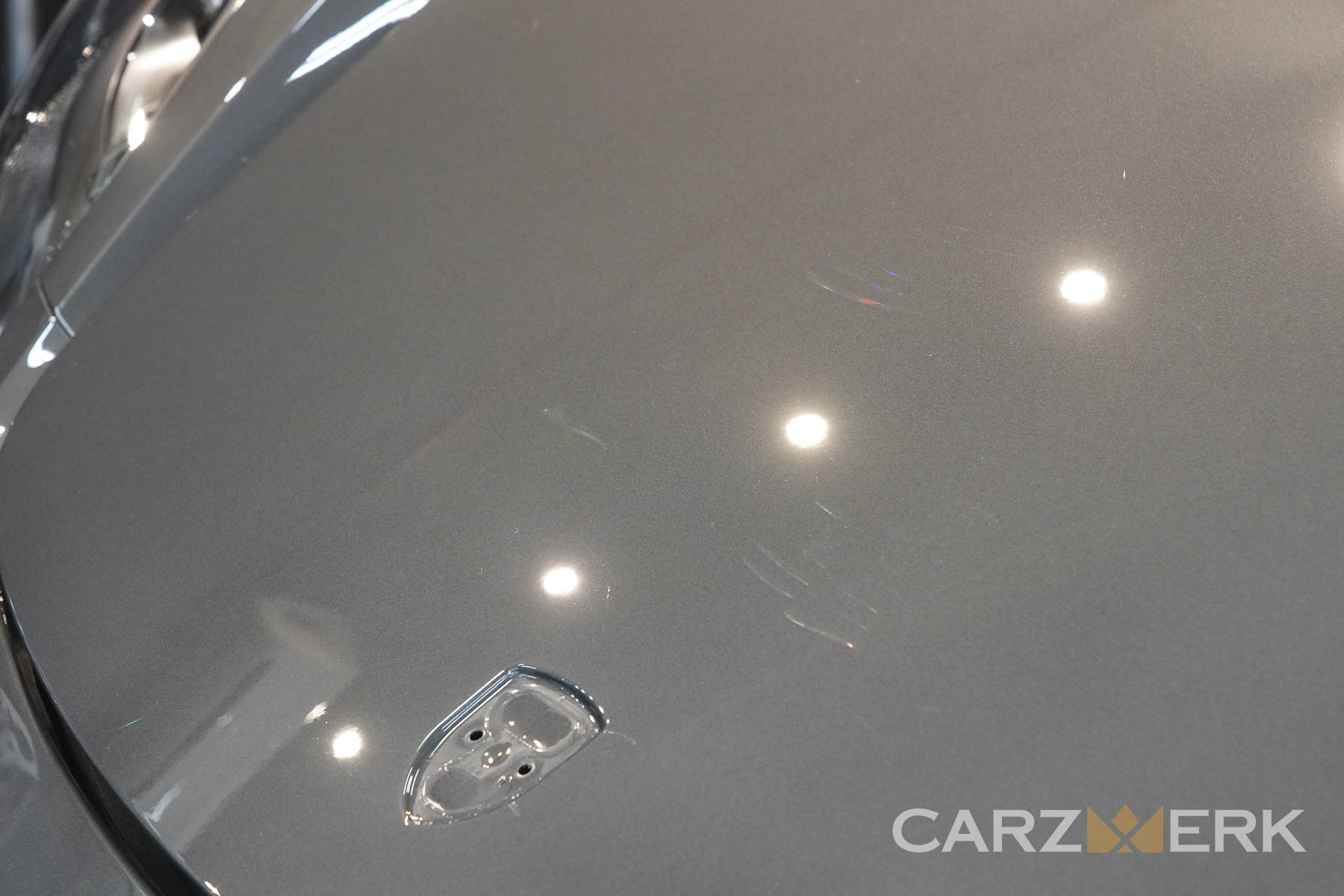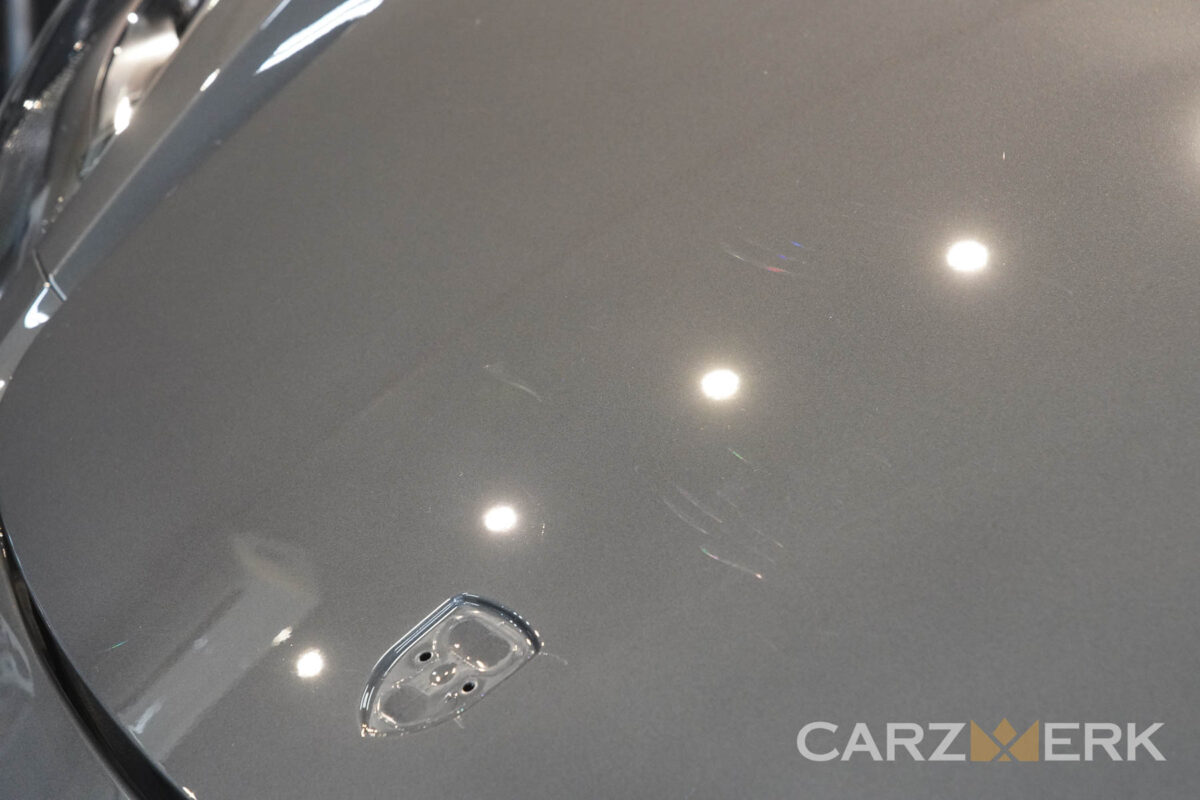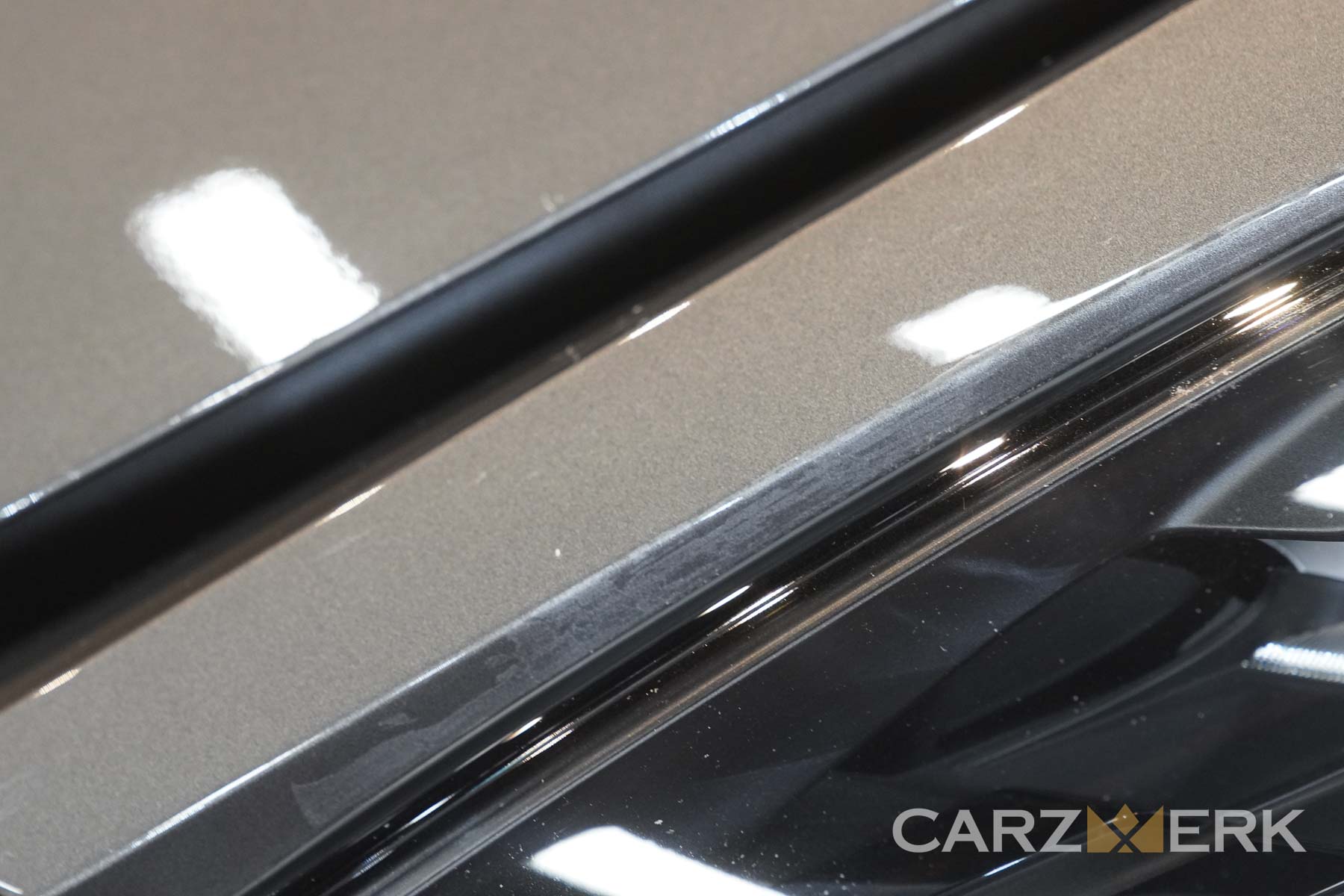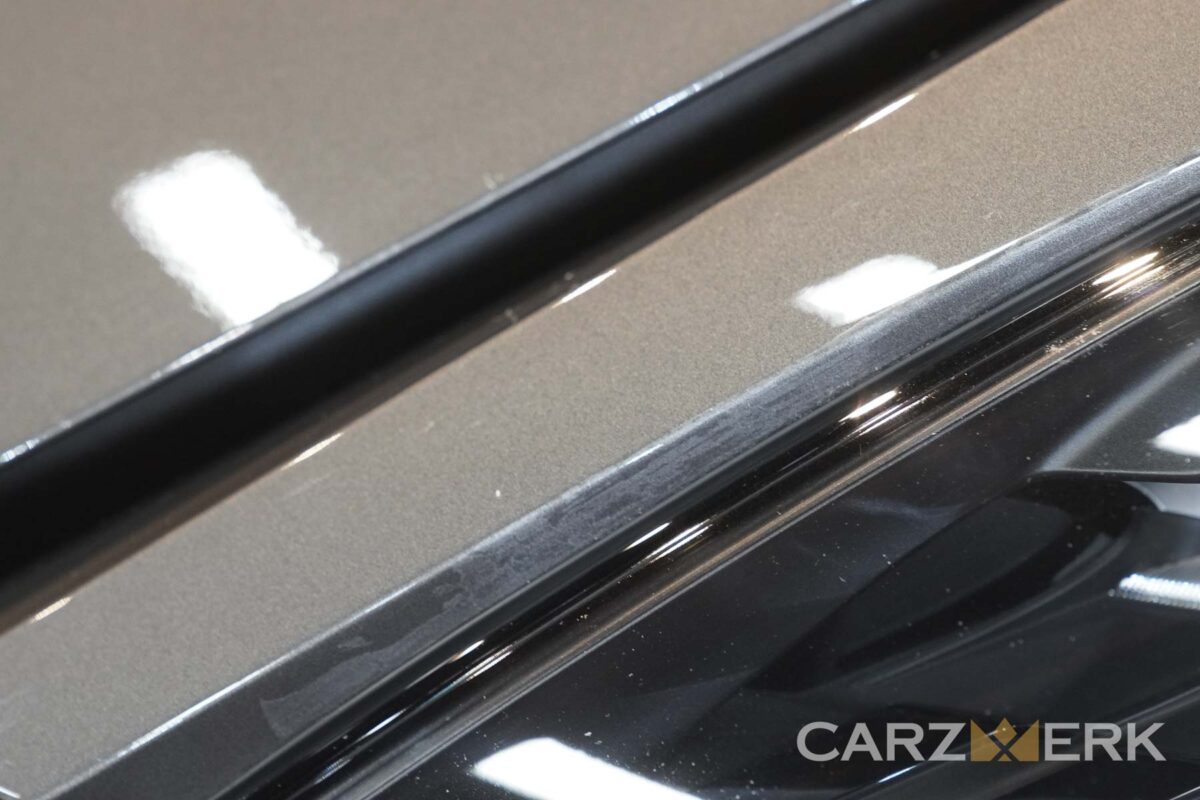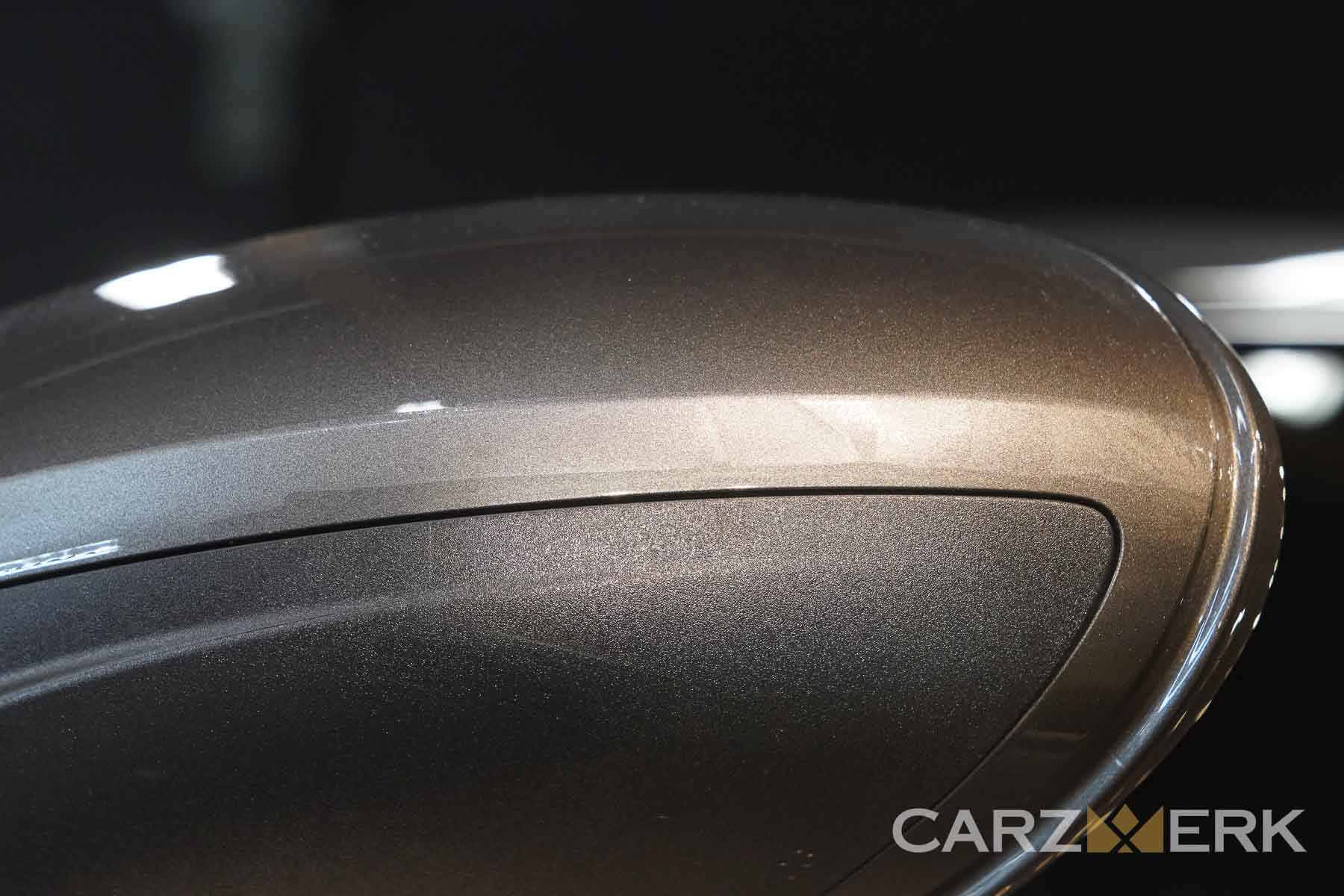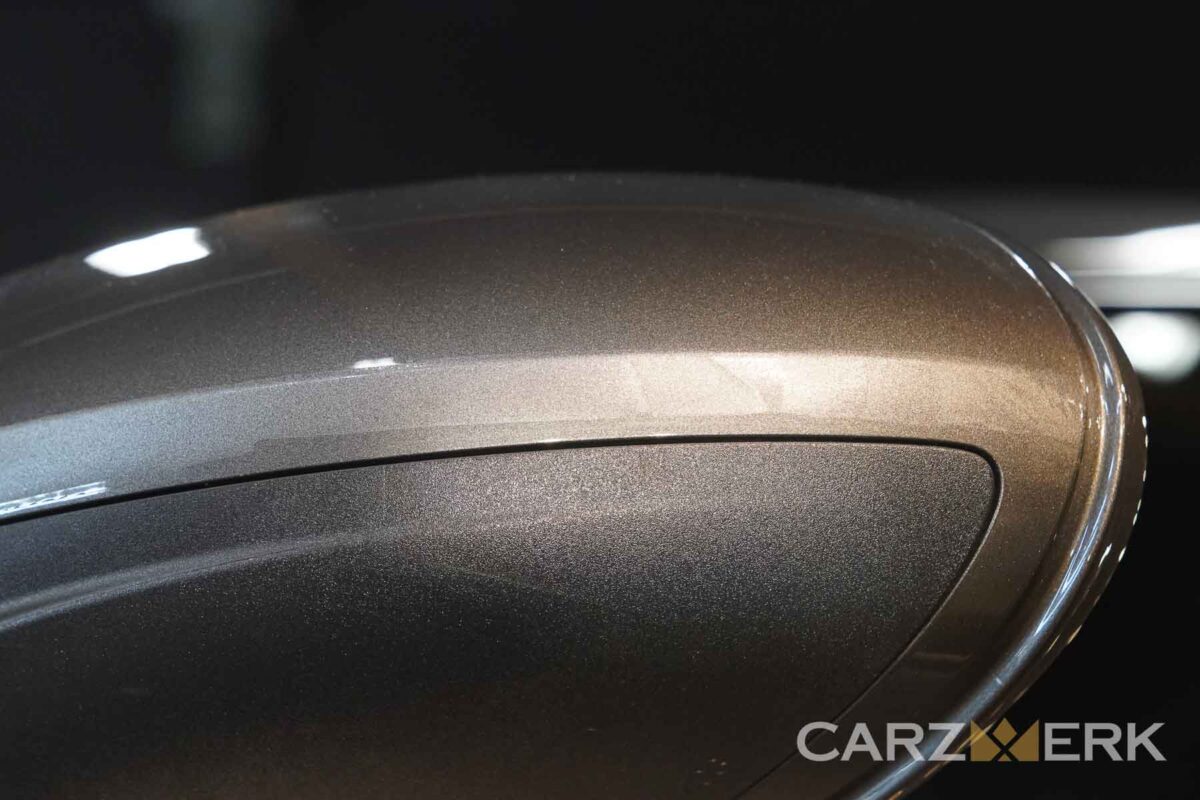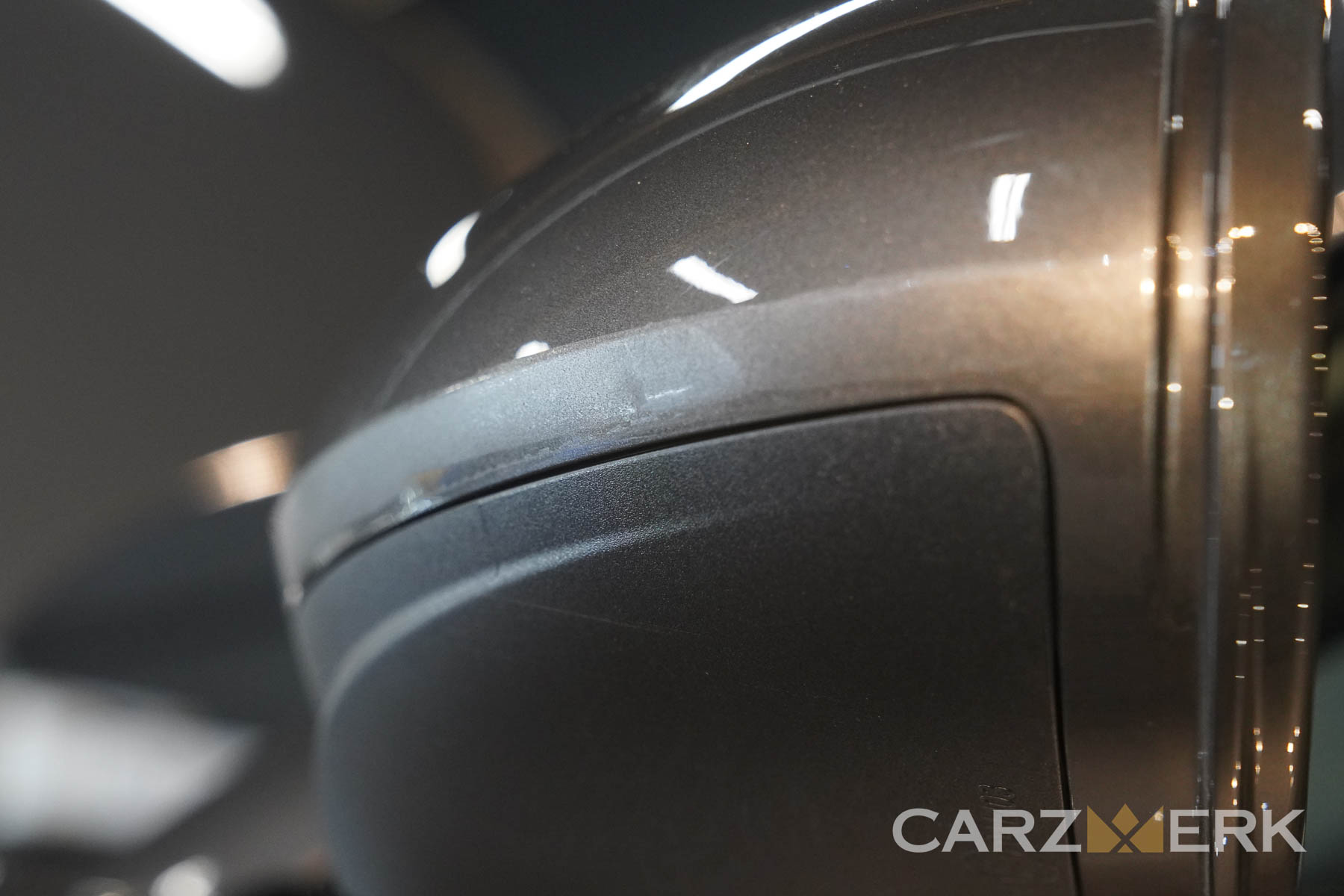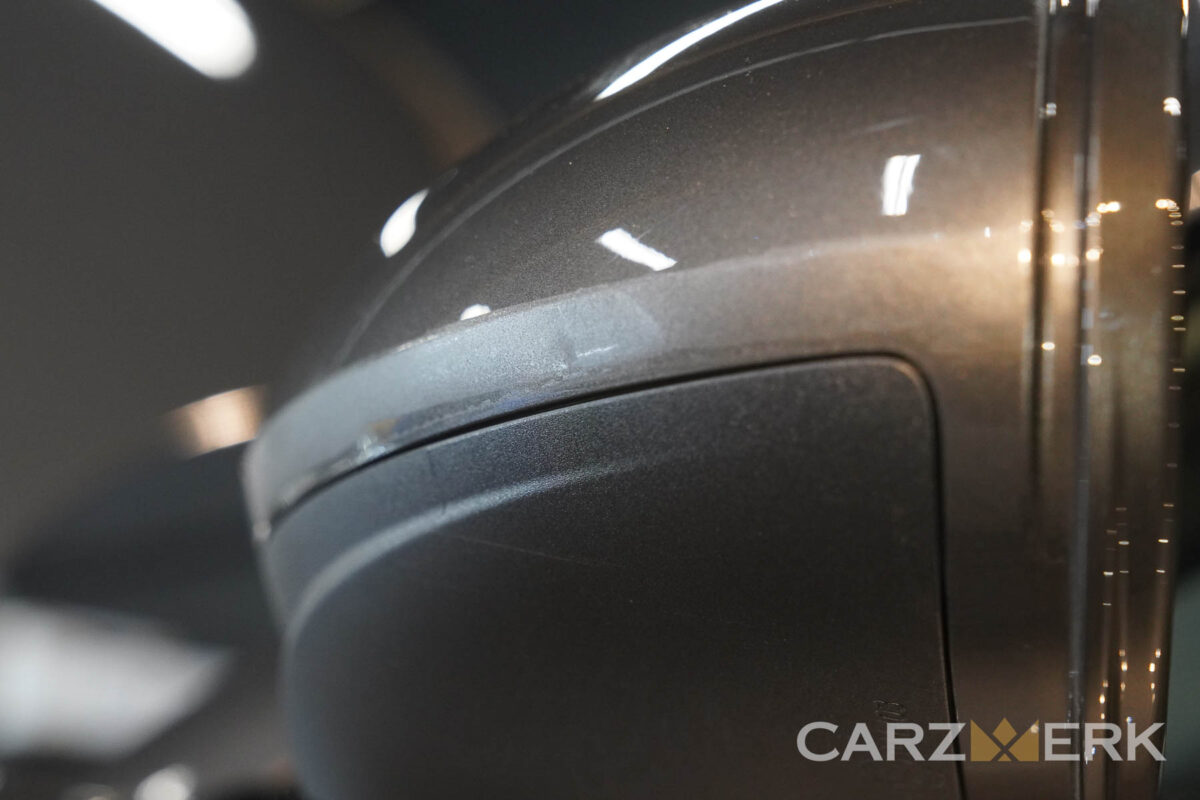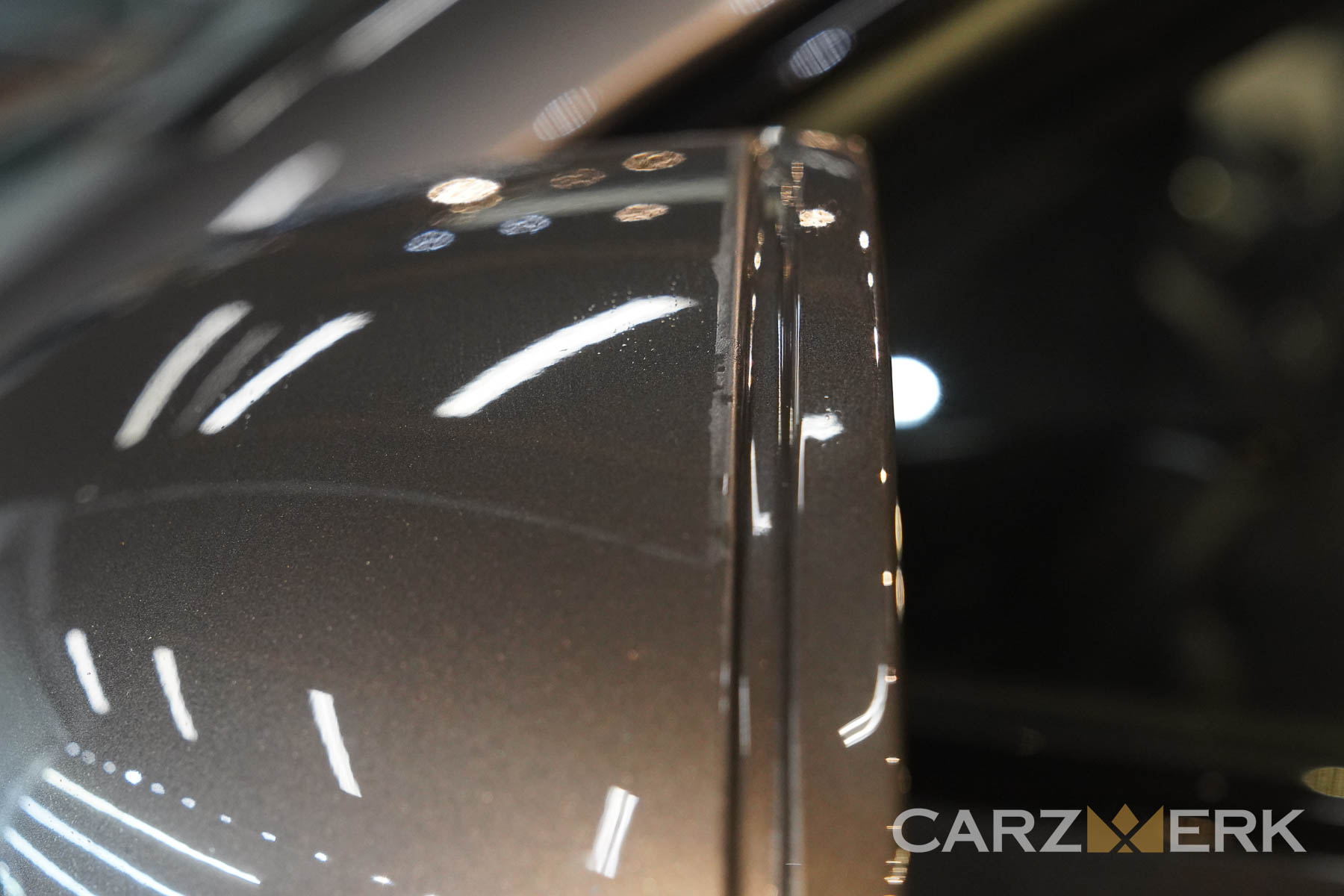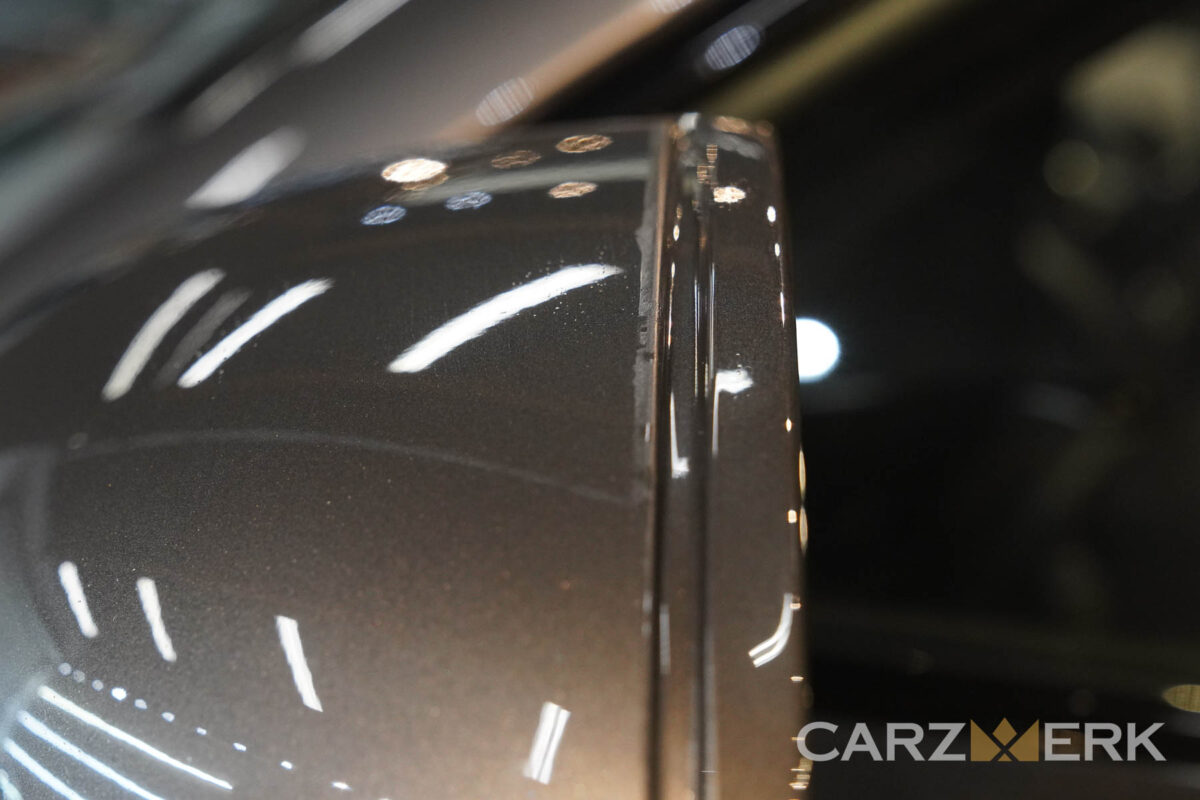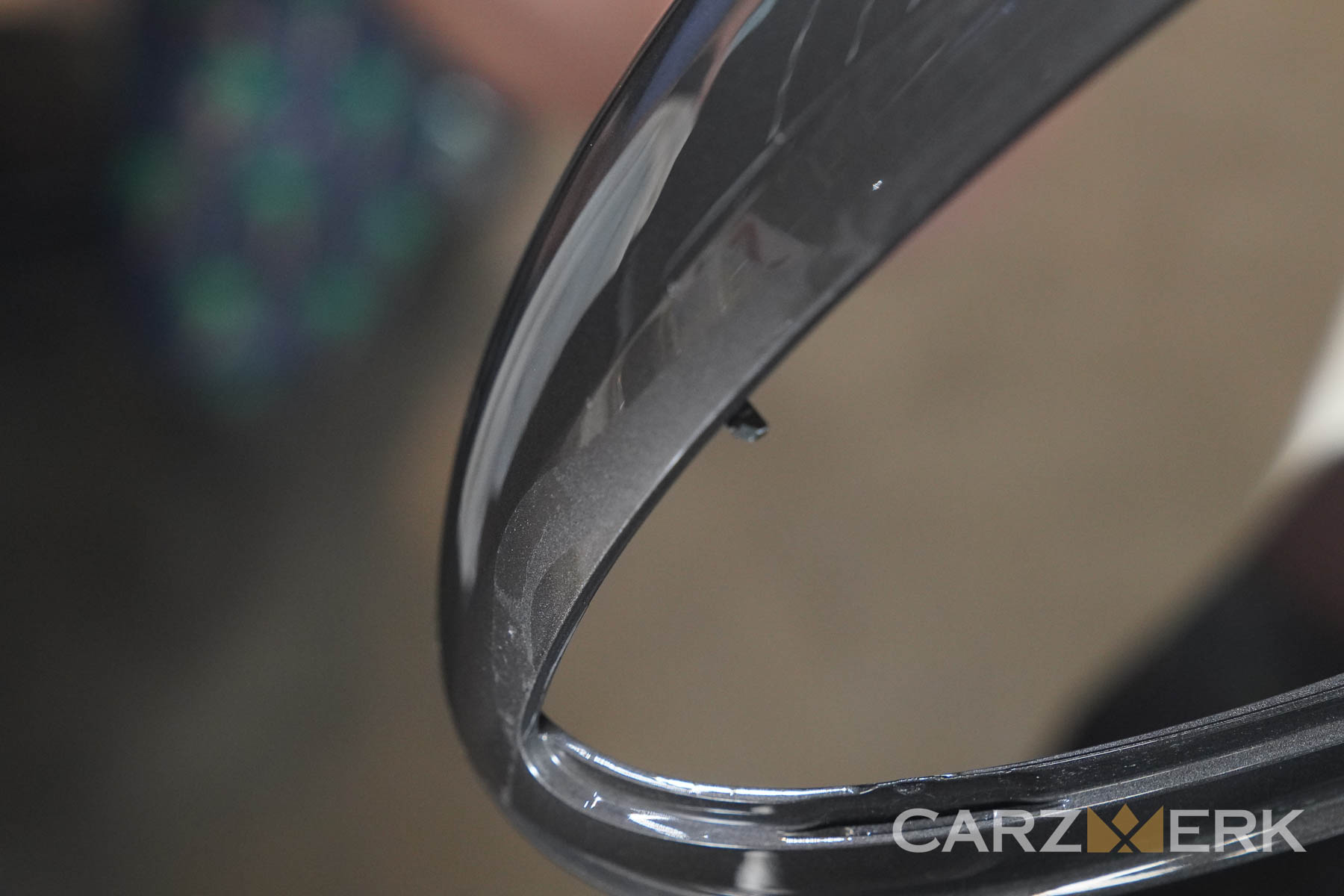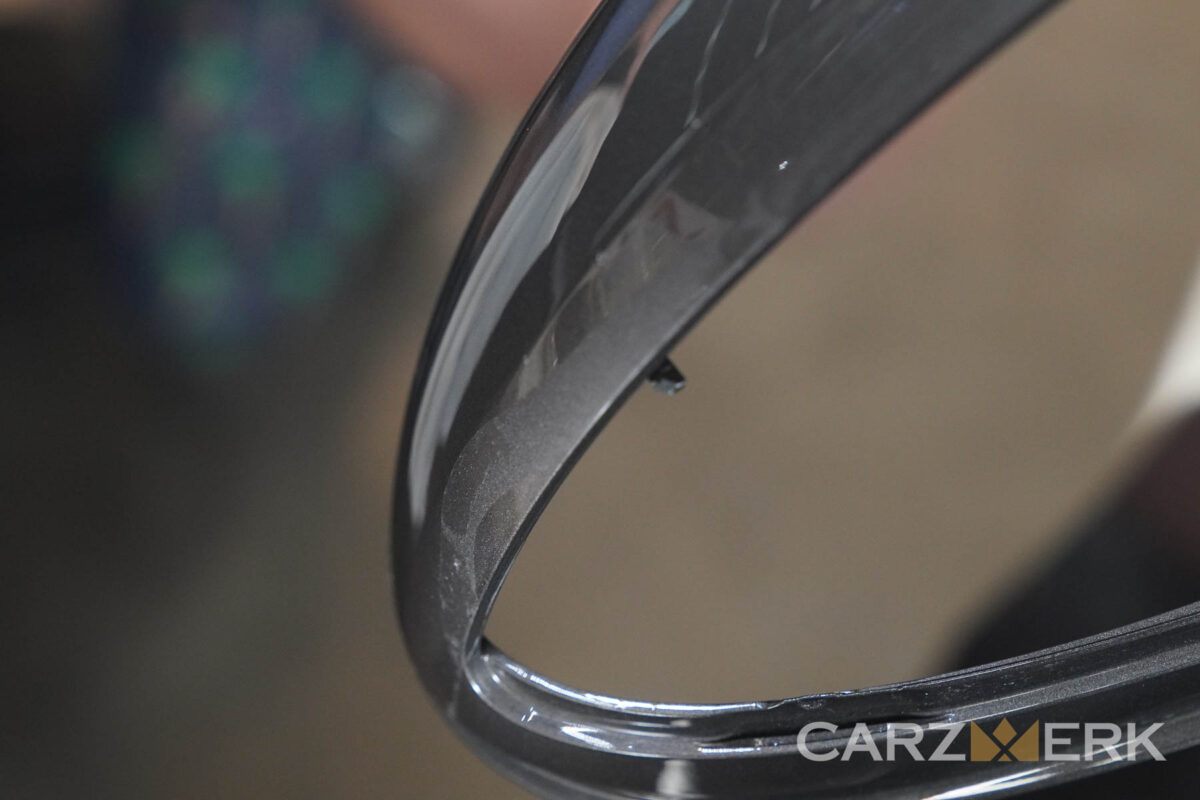 This is the prime example why adhesion promoter is not suggested for installation. Paint was damaged and luckily with our years of experience we were able to fix it.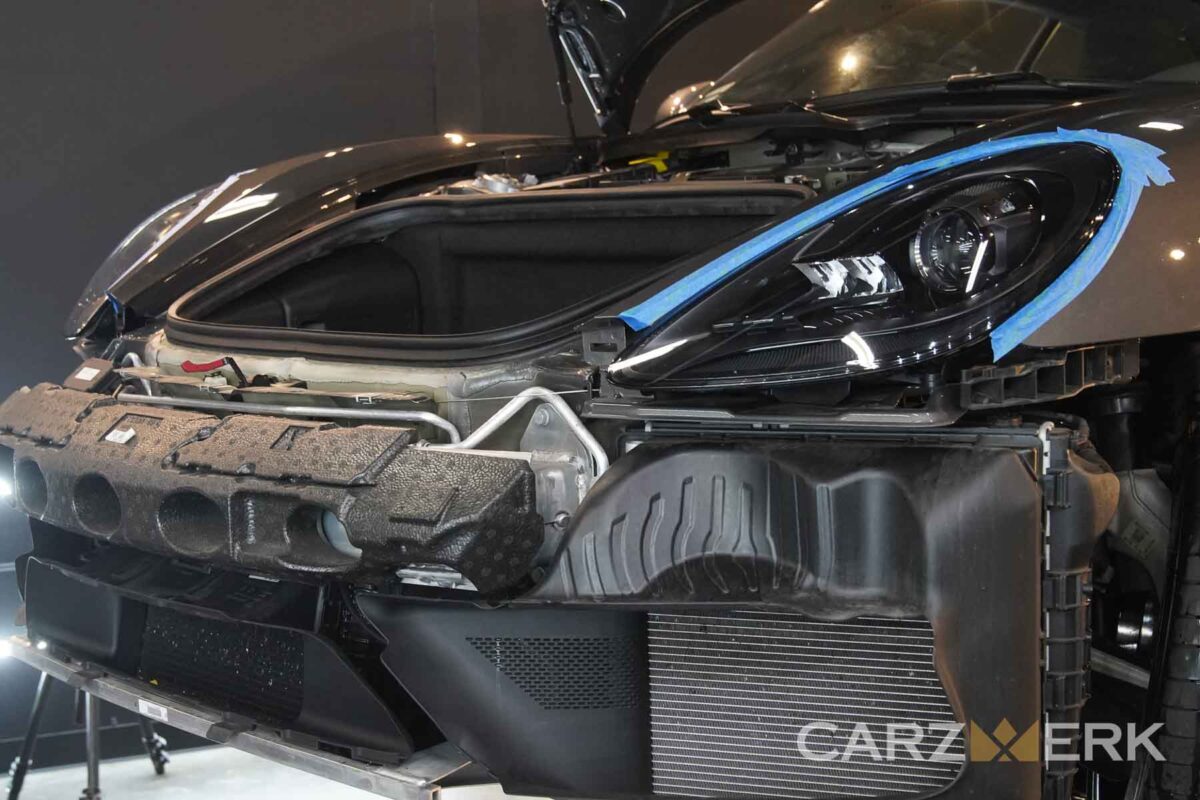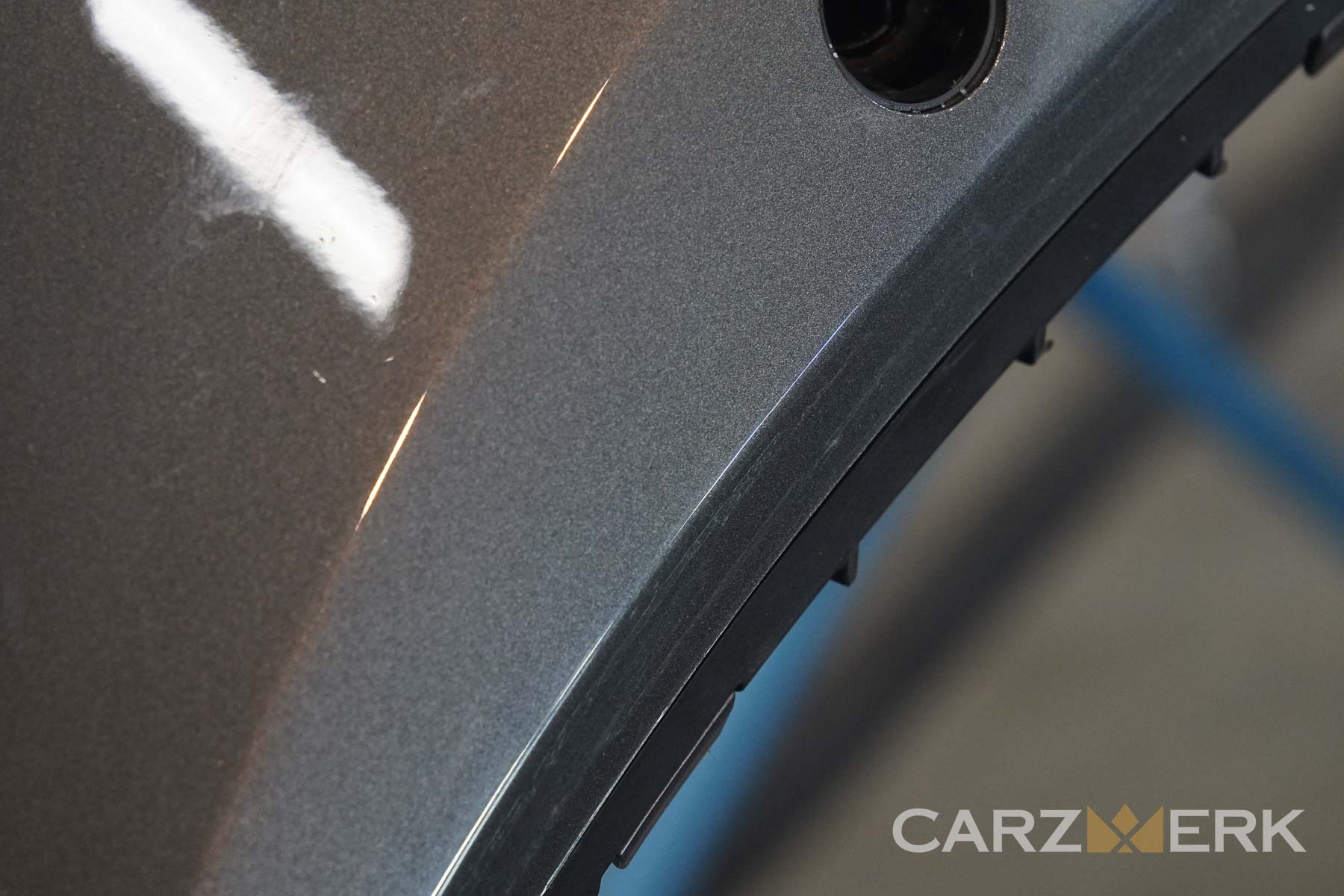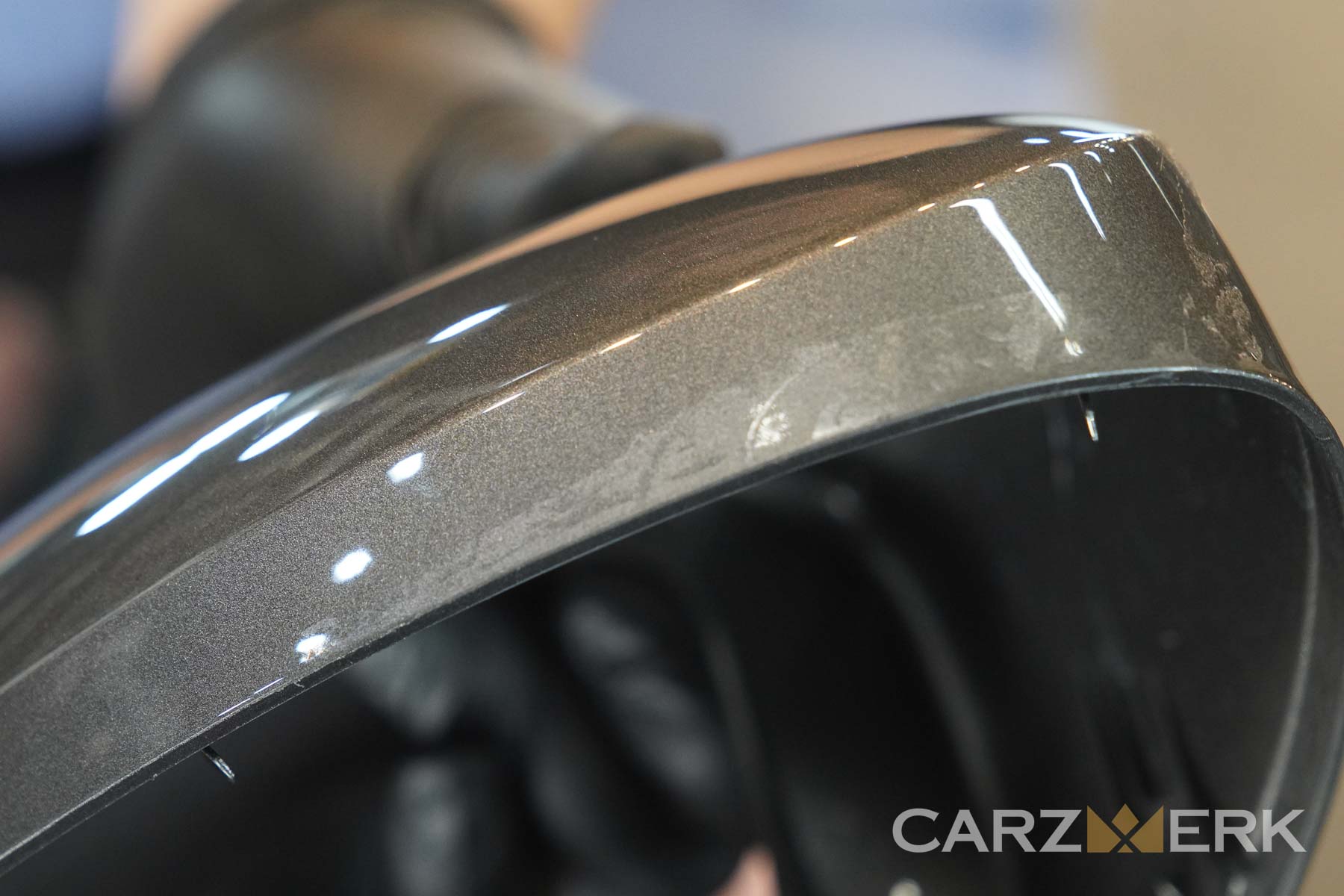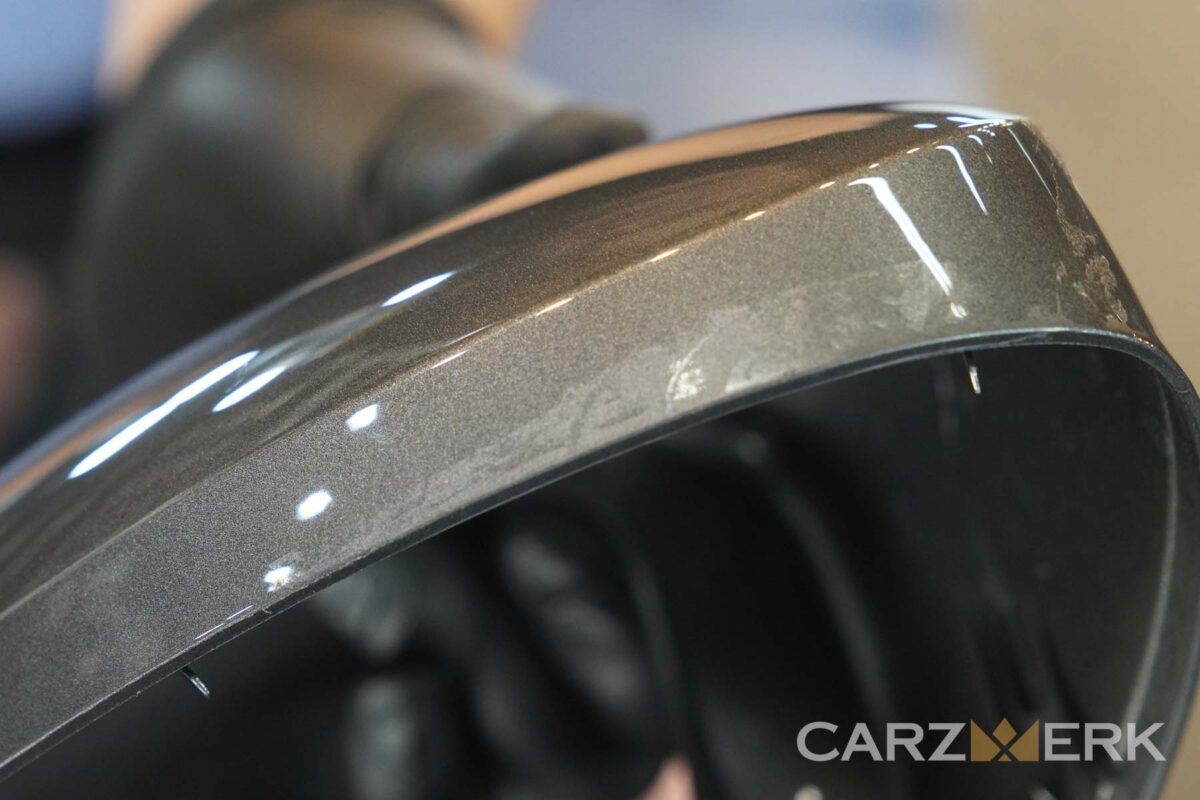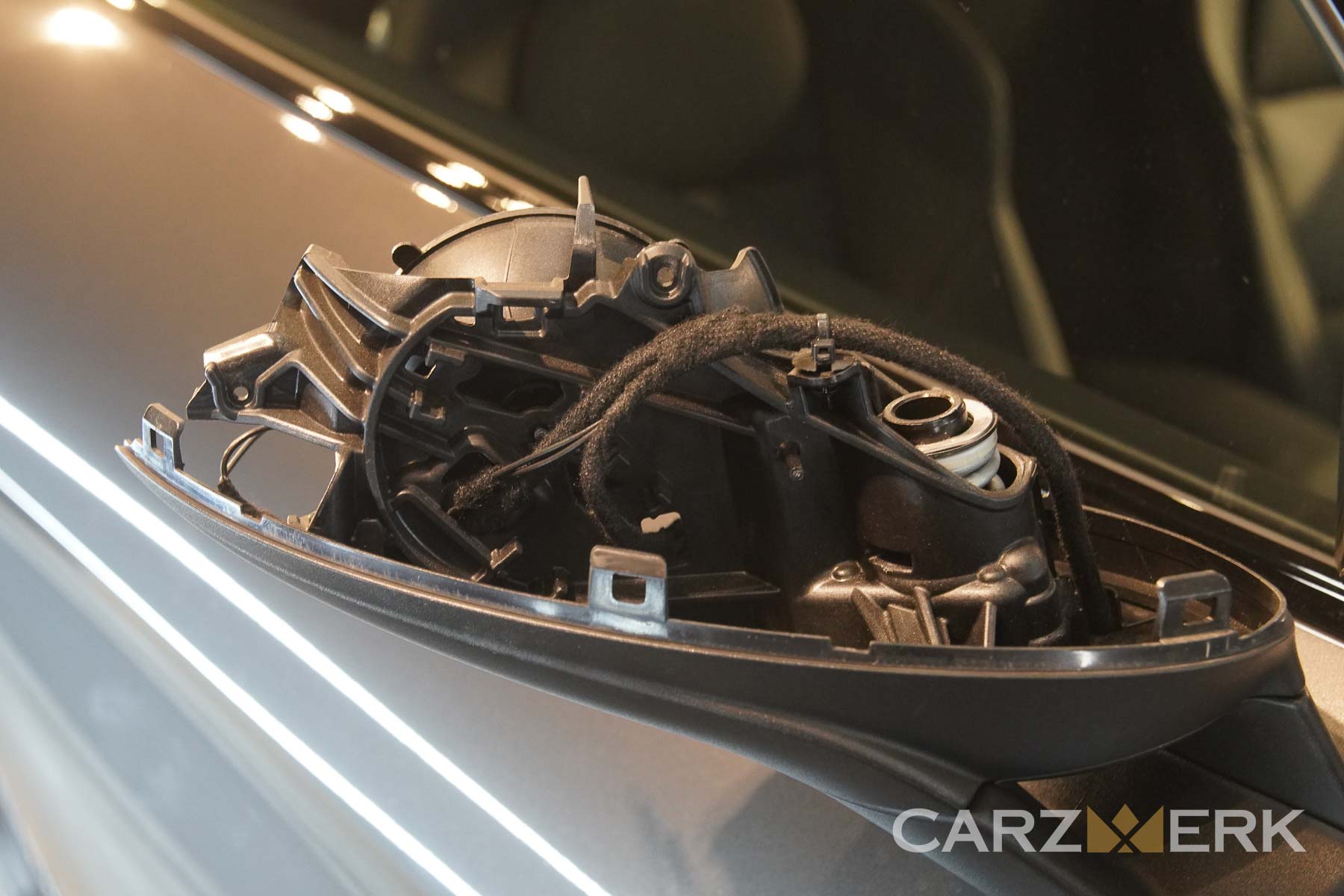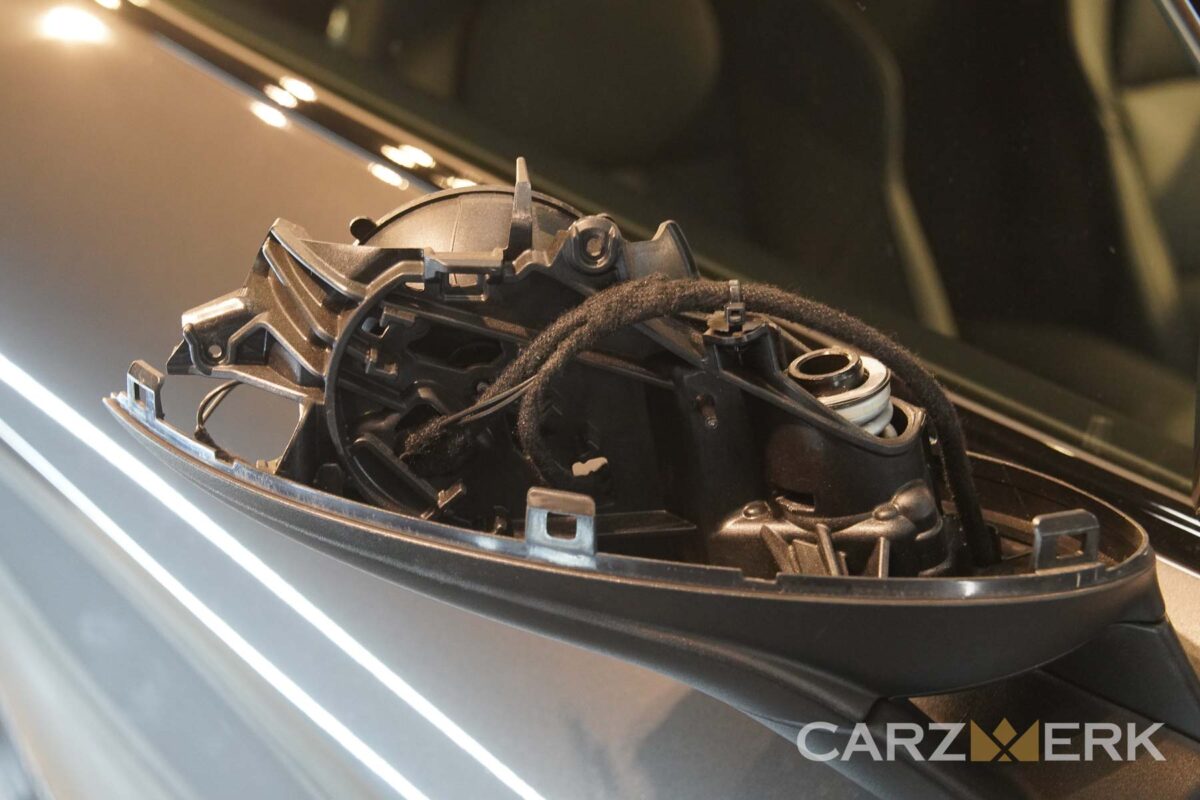 Bumper and mirror have to come off to clean up the adhesive promoter residue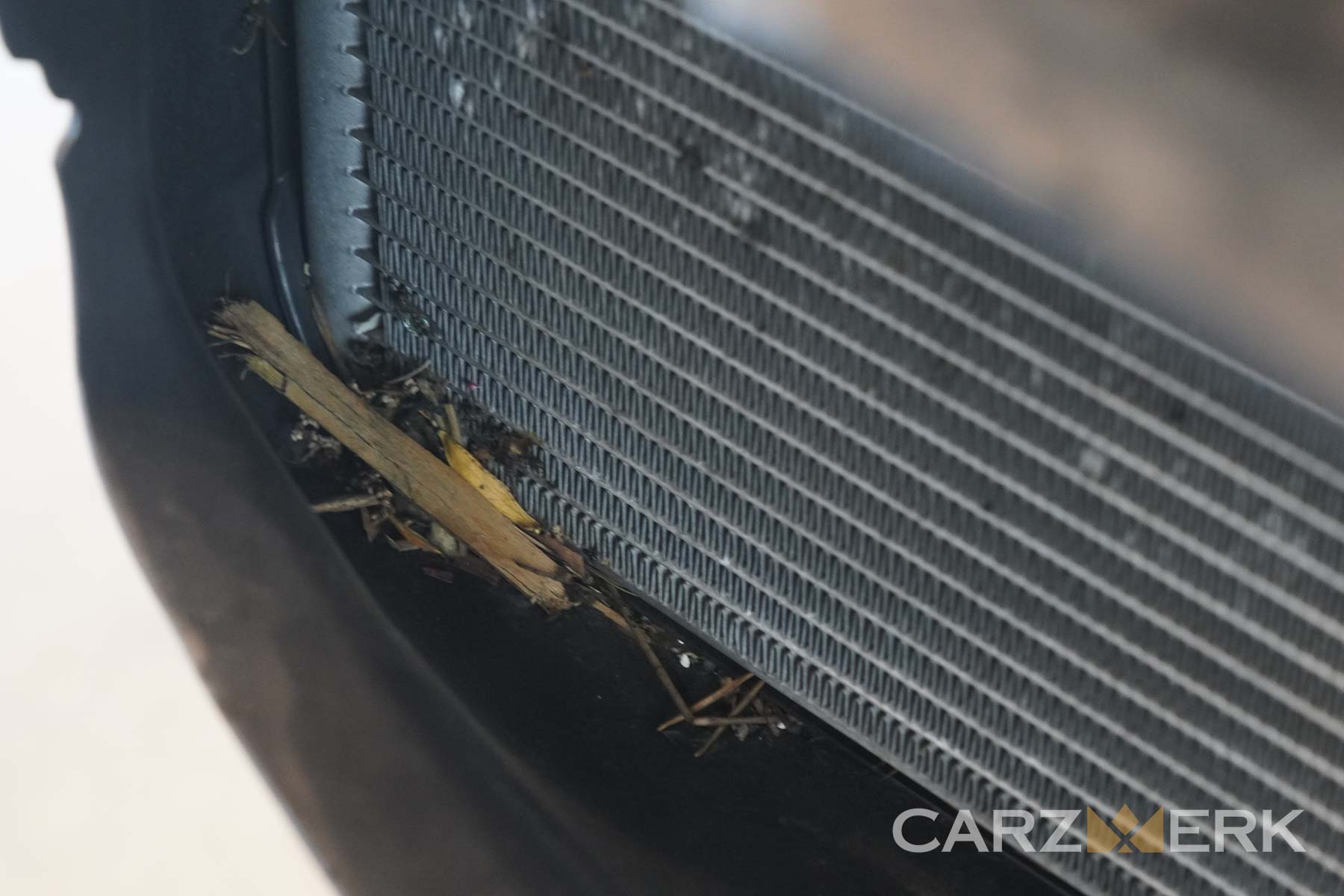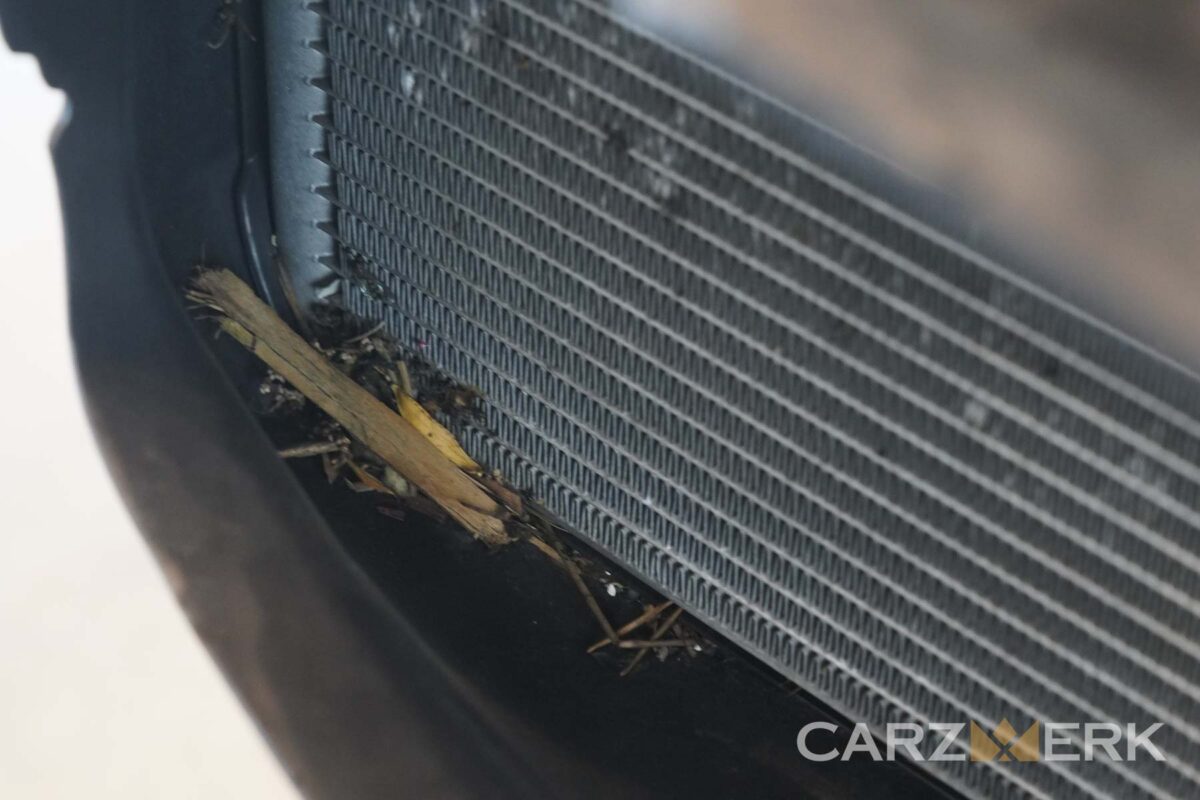 Perfect time to clean the radiator when front bumper is off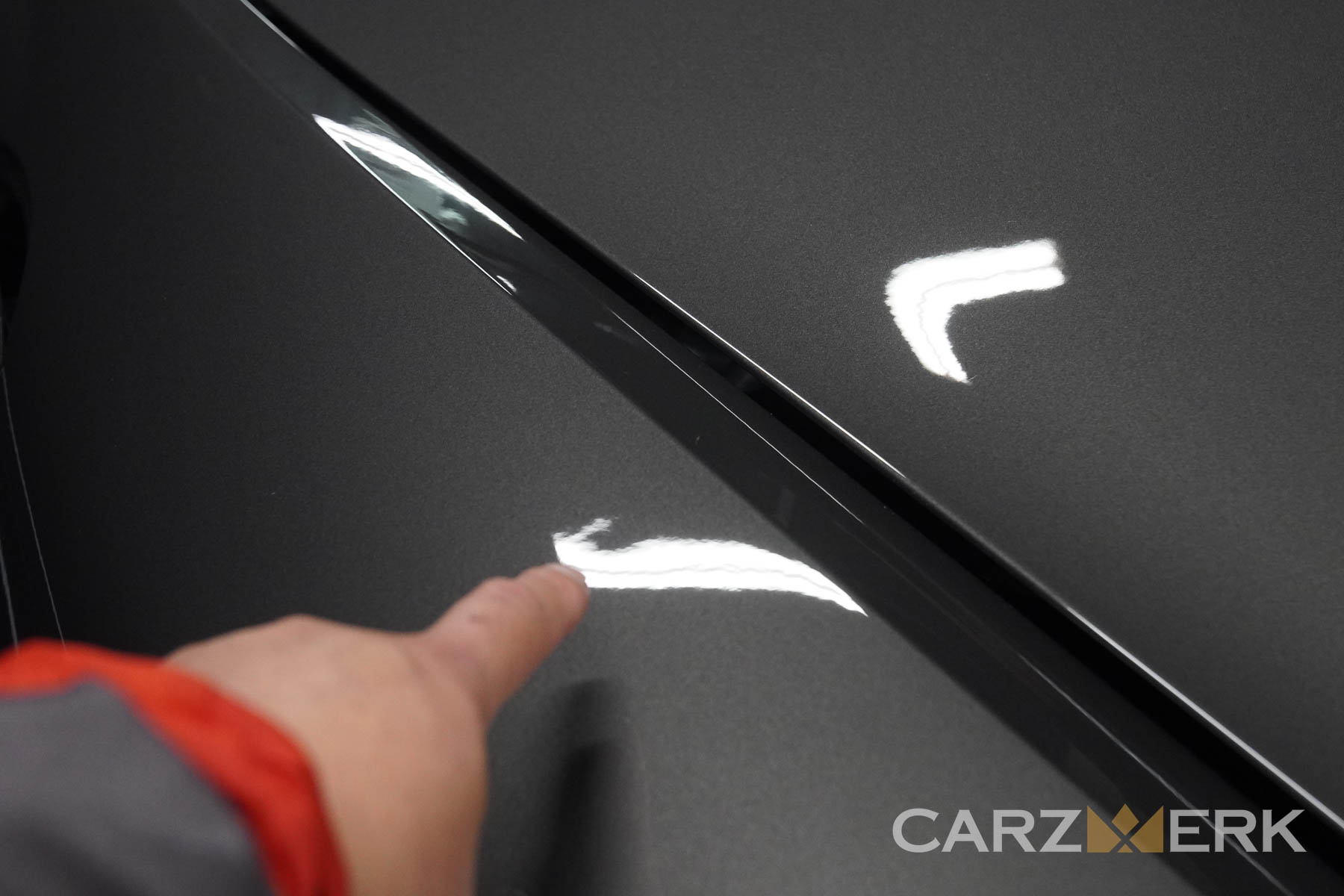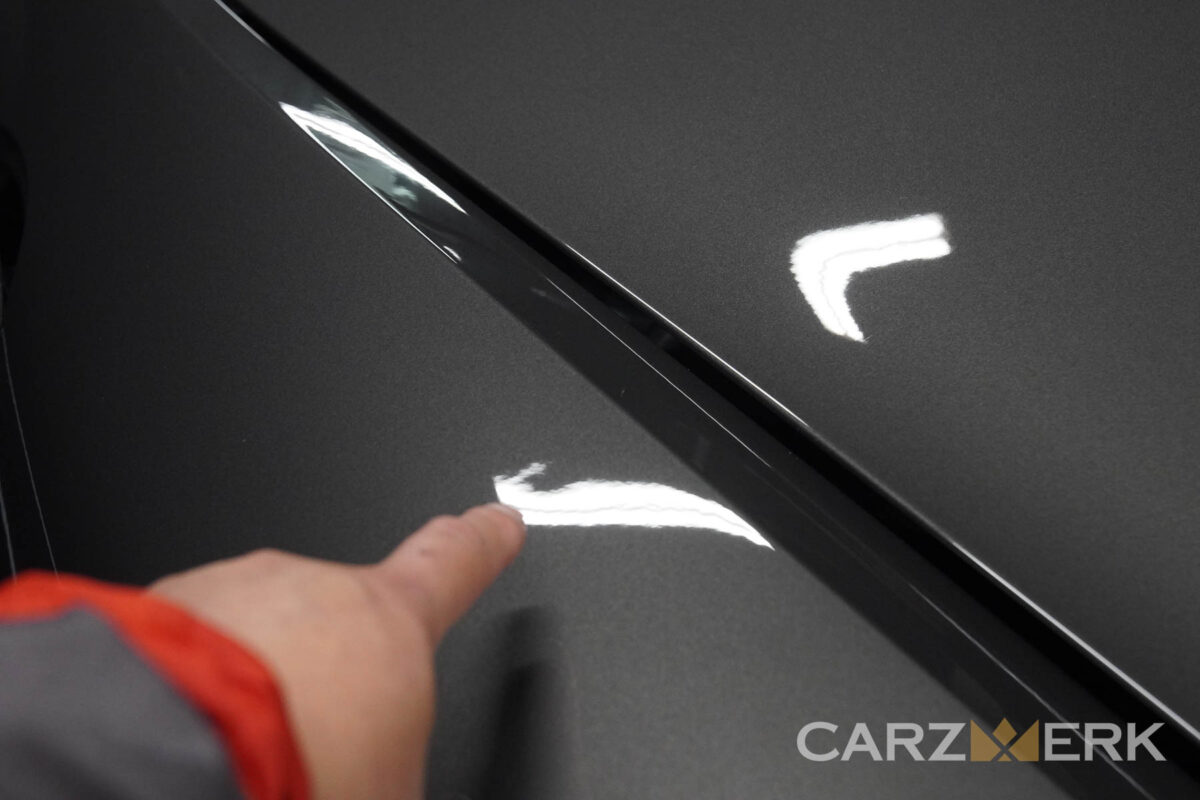 Dent found of the fender and it's perfect time to fix it while the headlight is out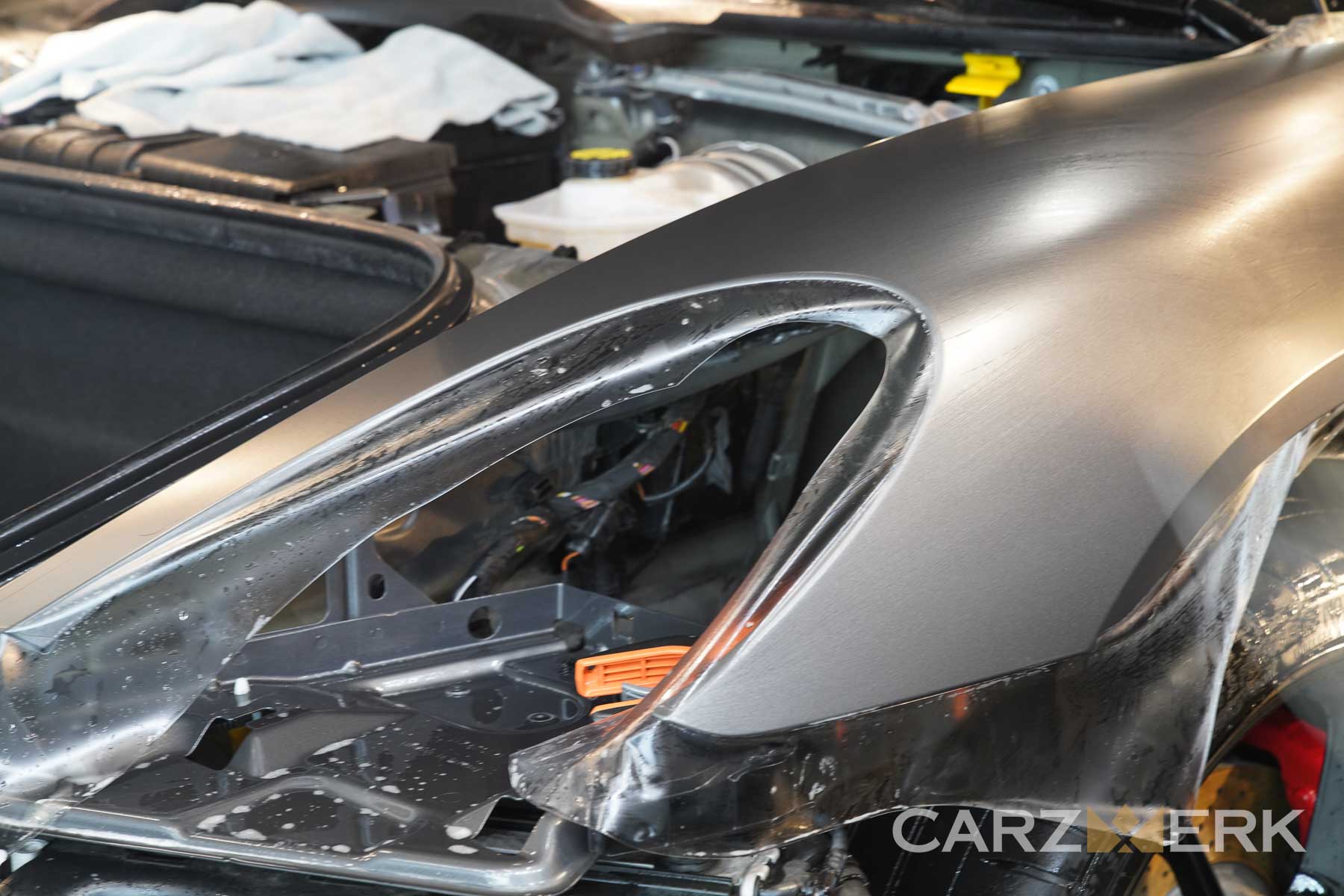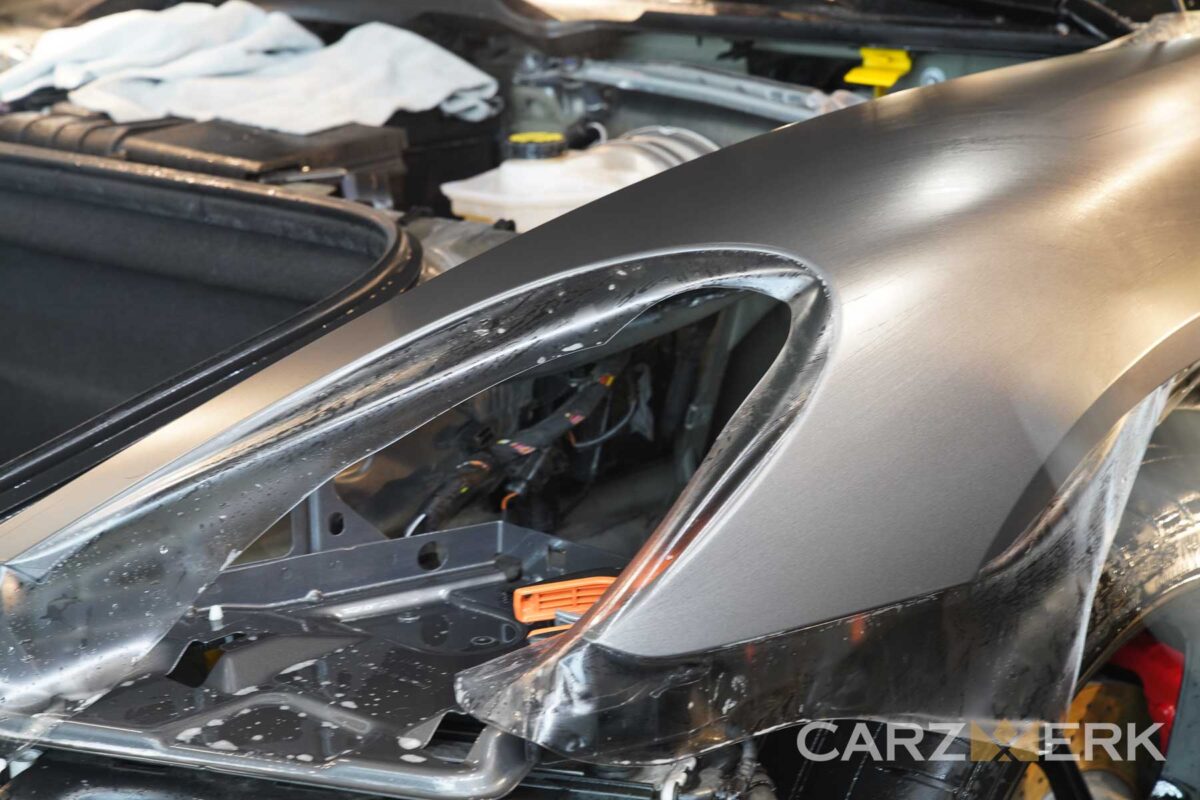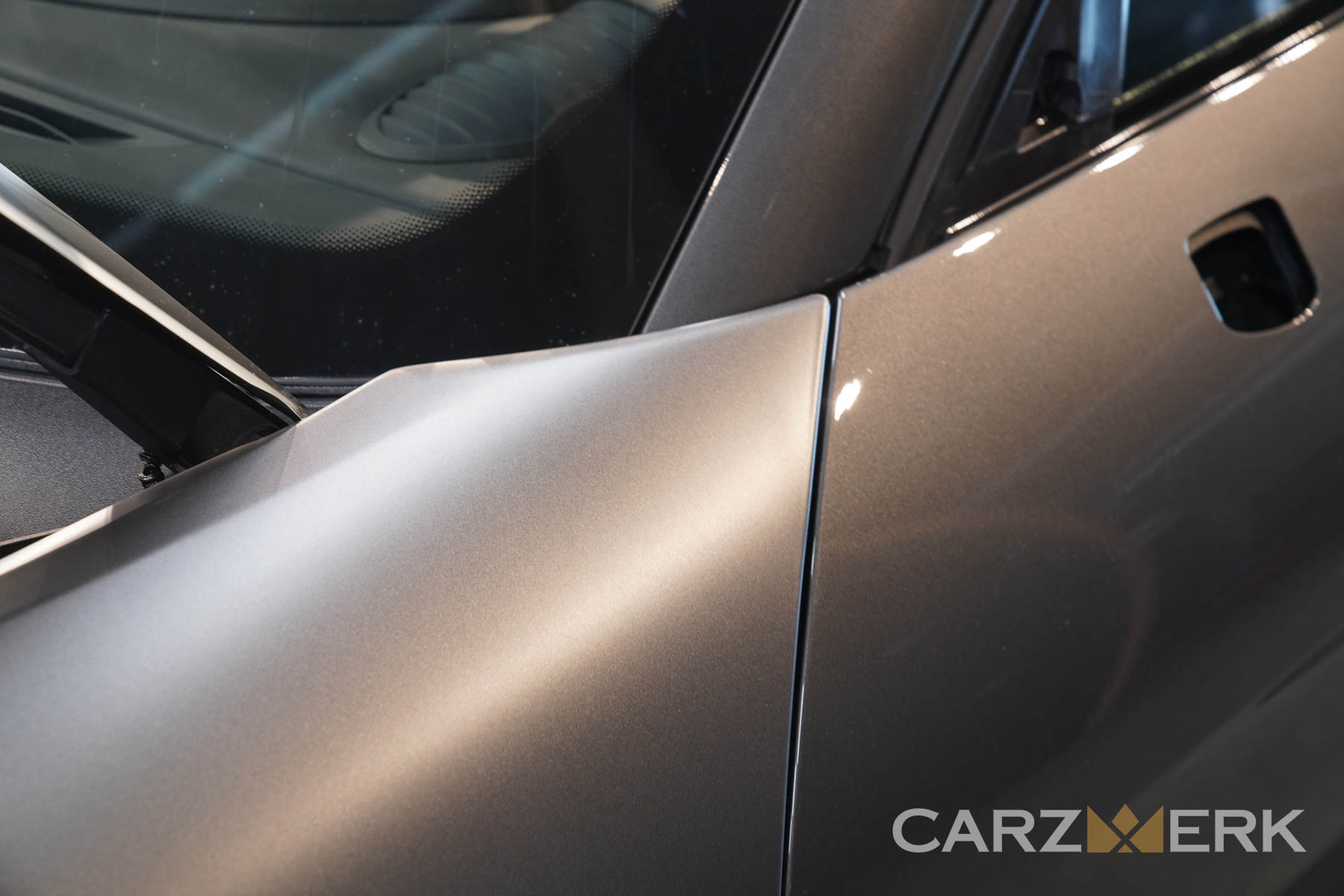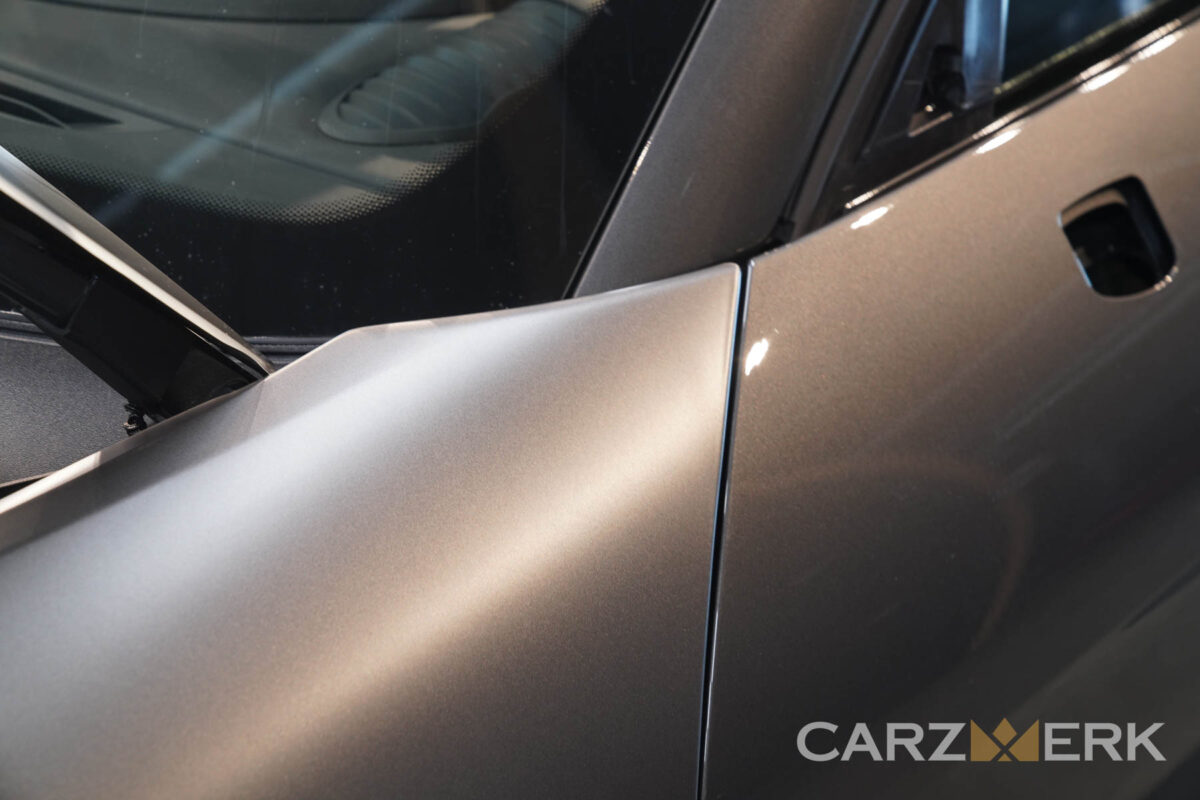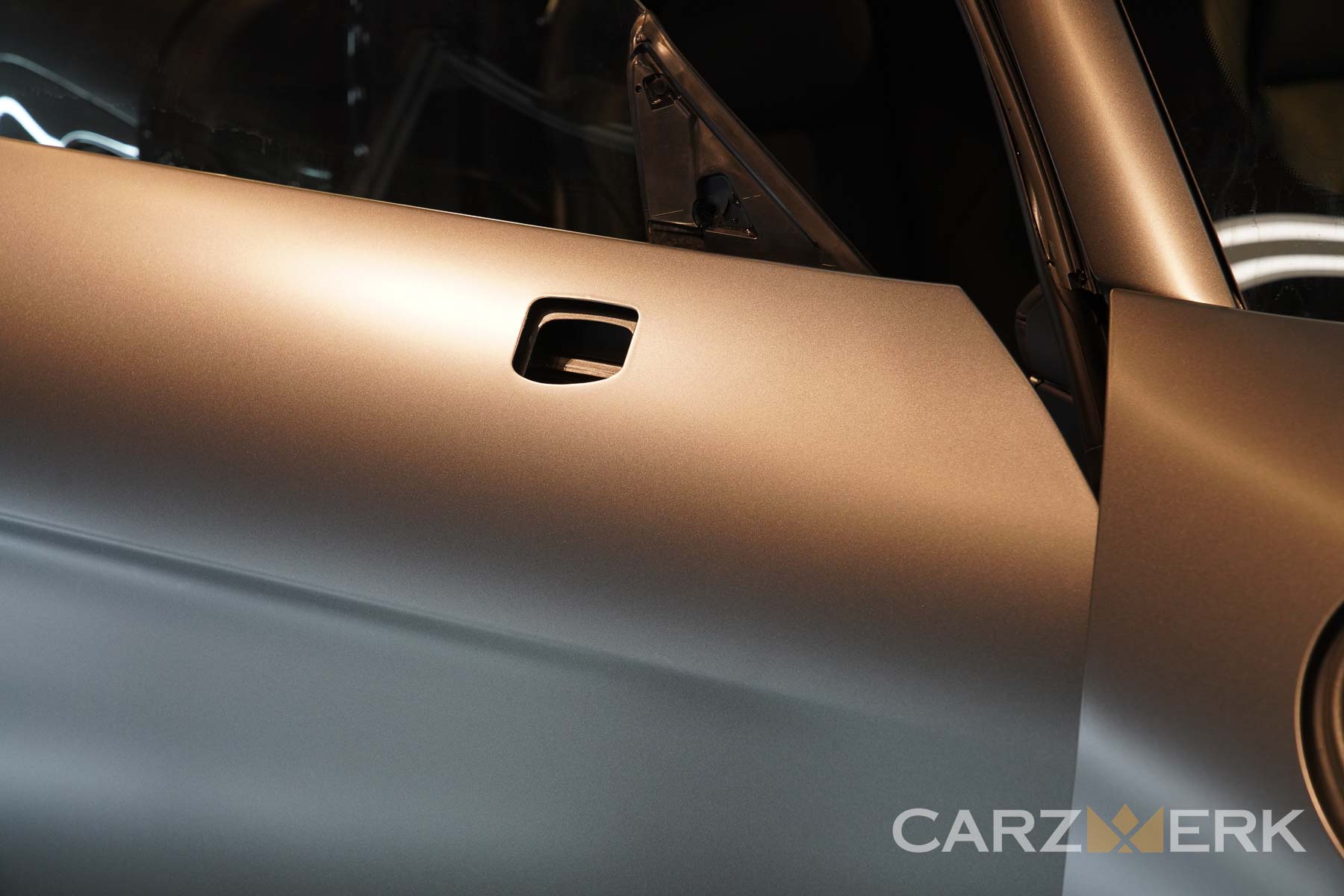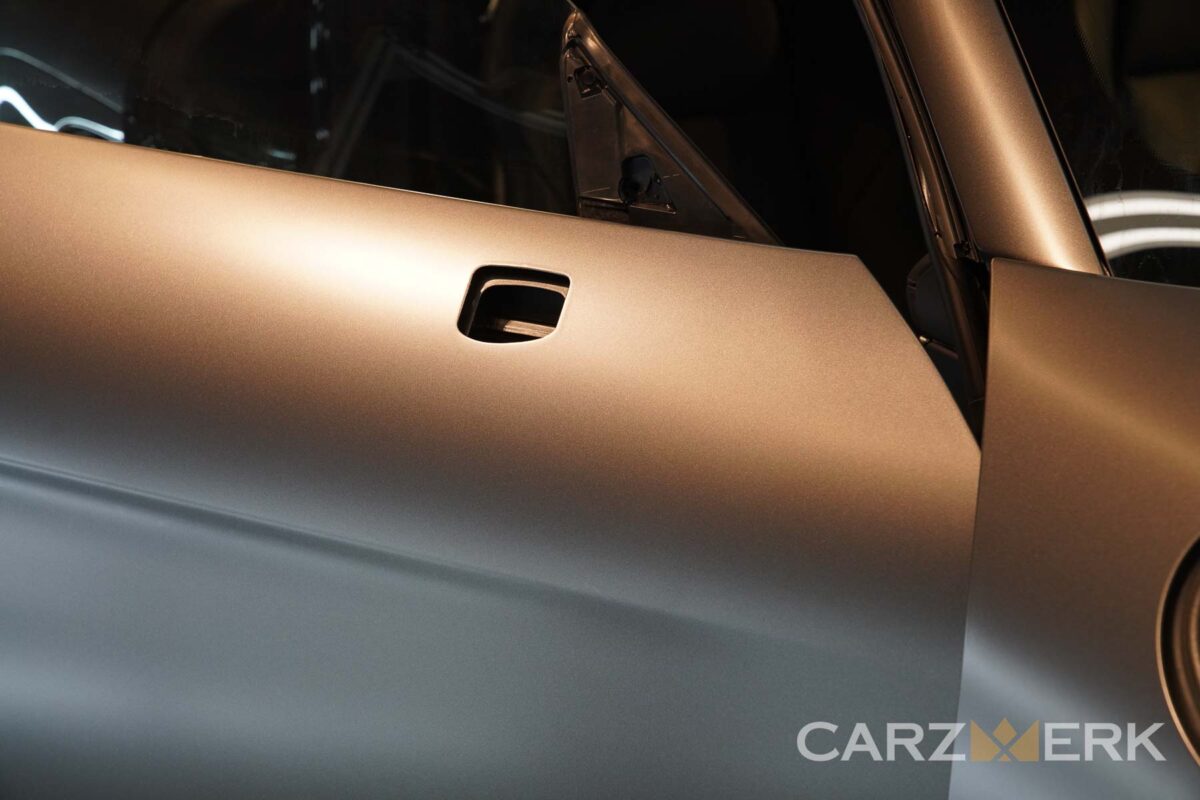 Matte PPF getting installed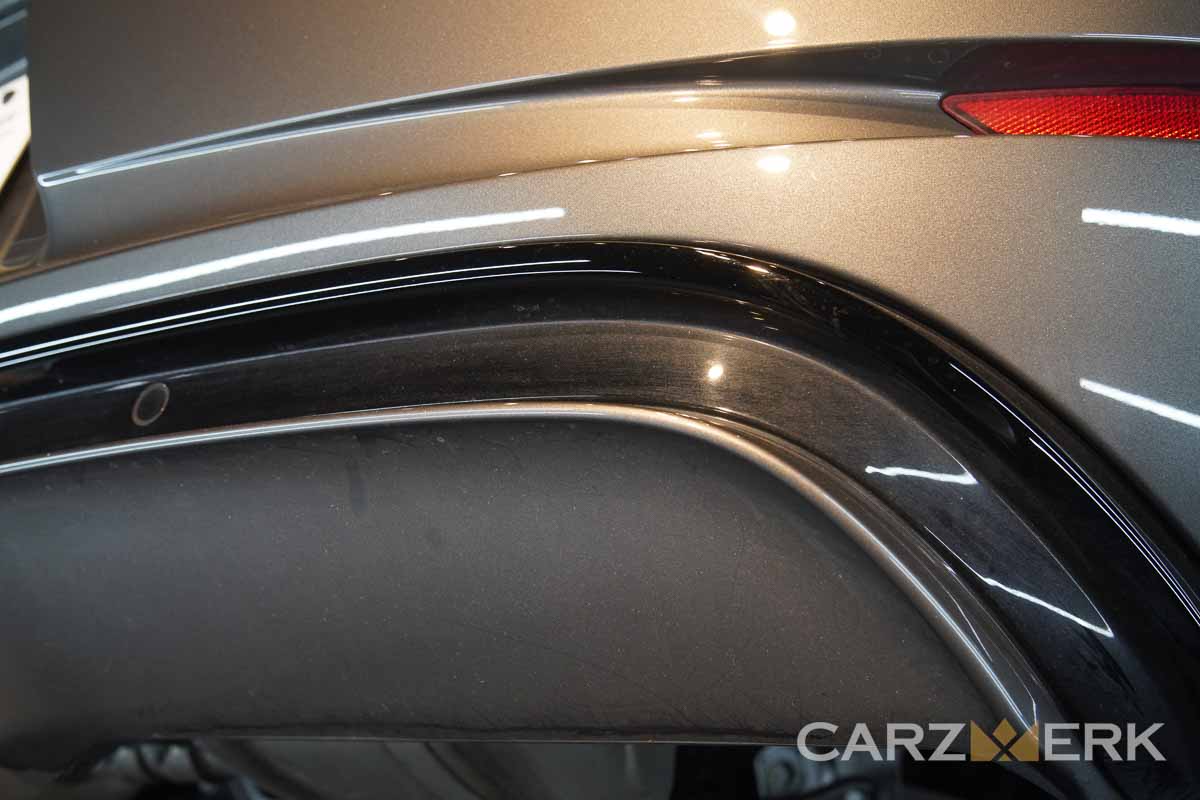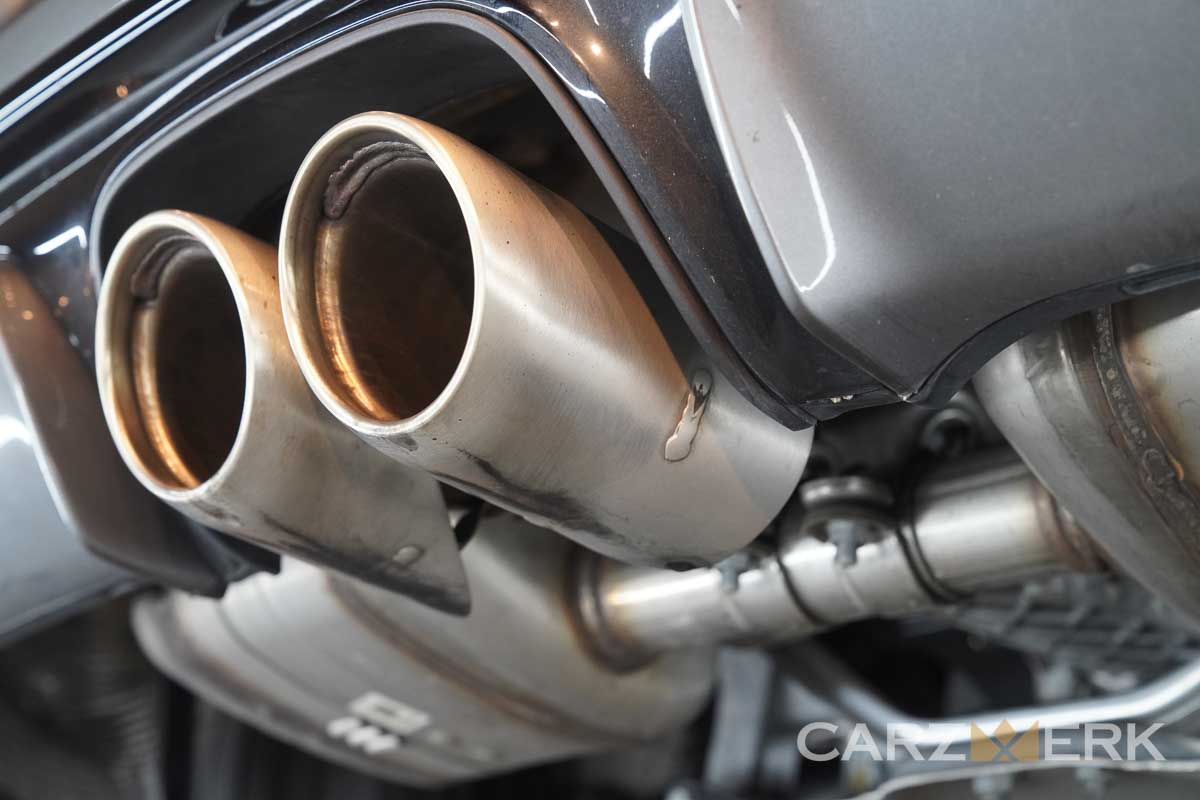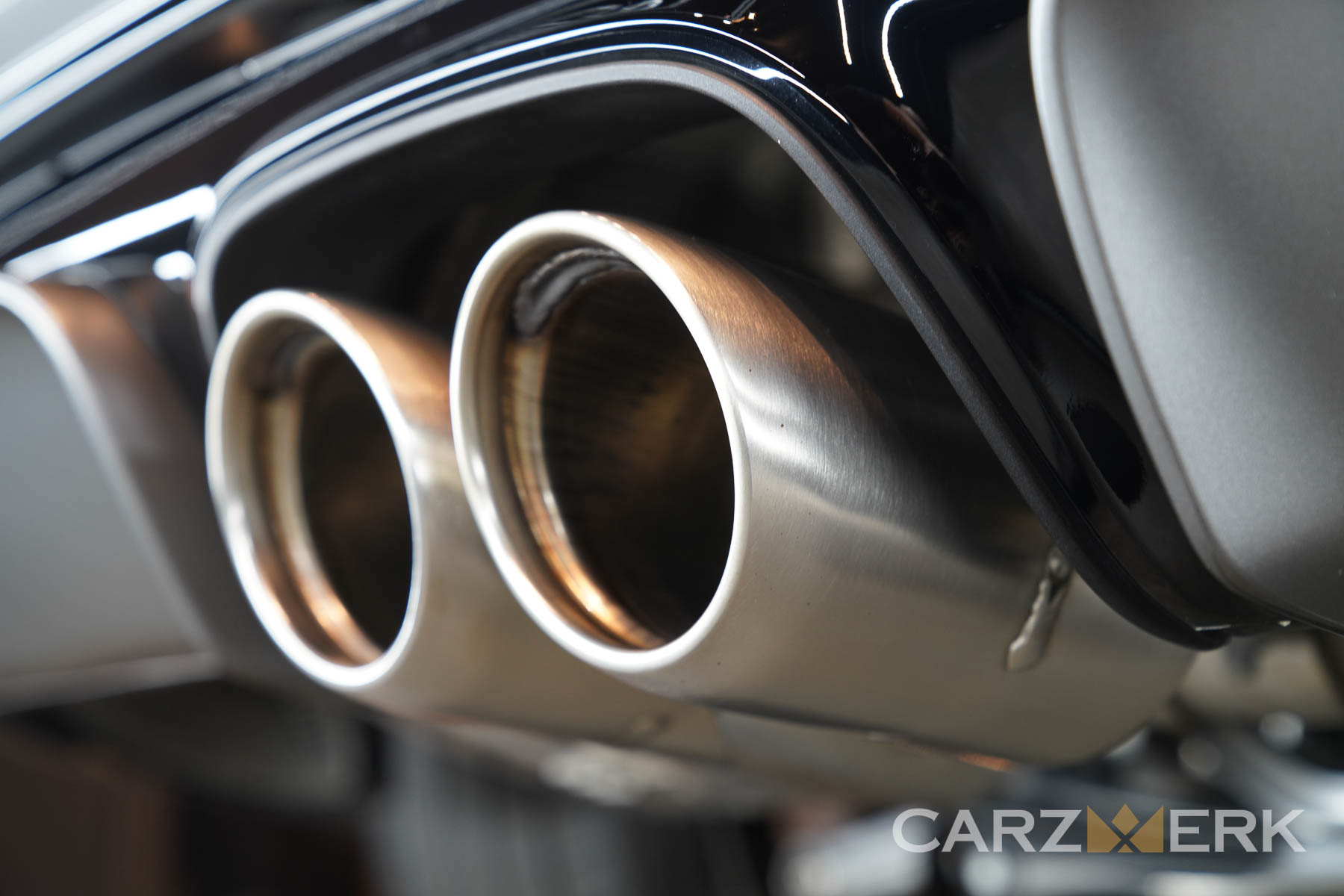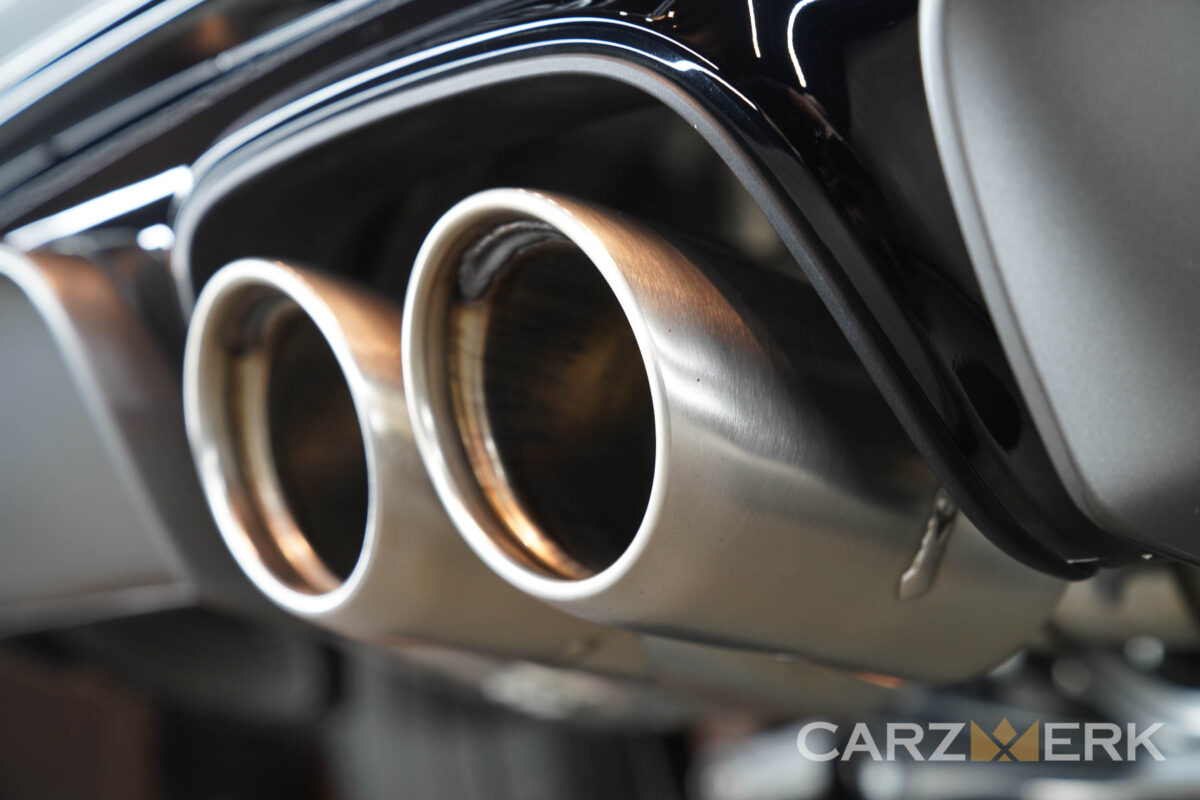 Under tray and Exhaust tip got the treatment as well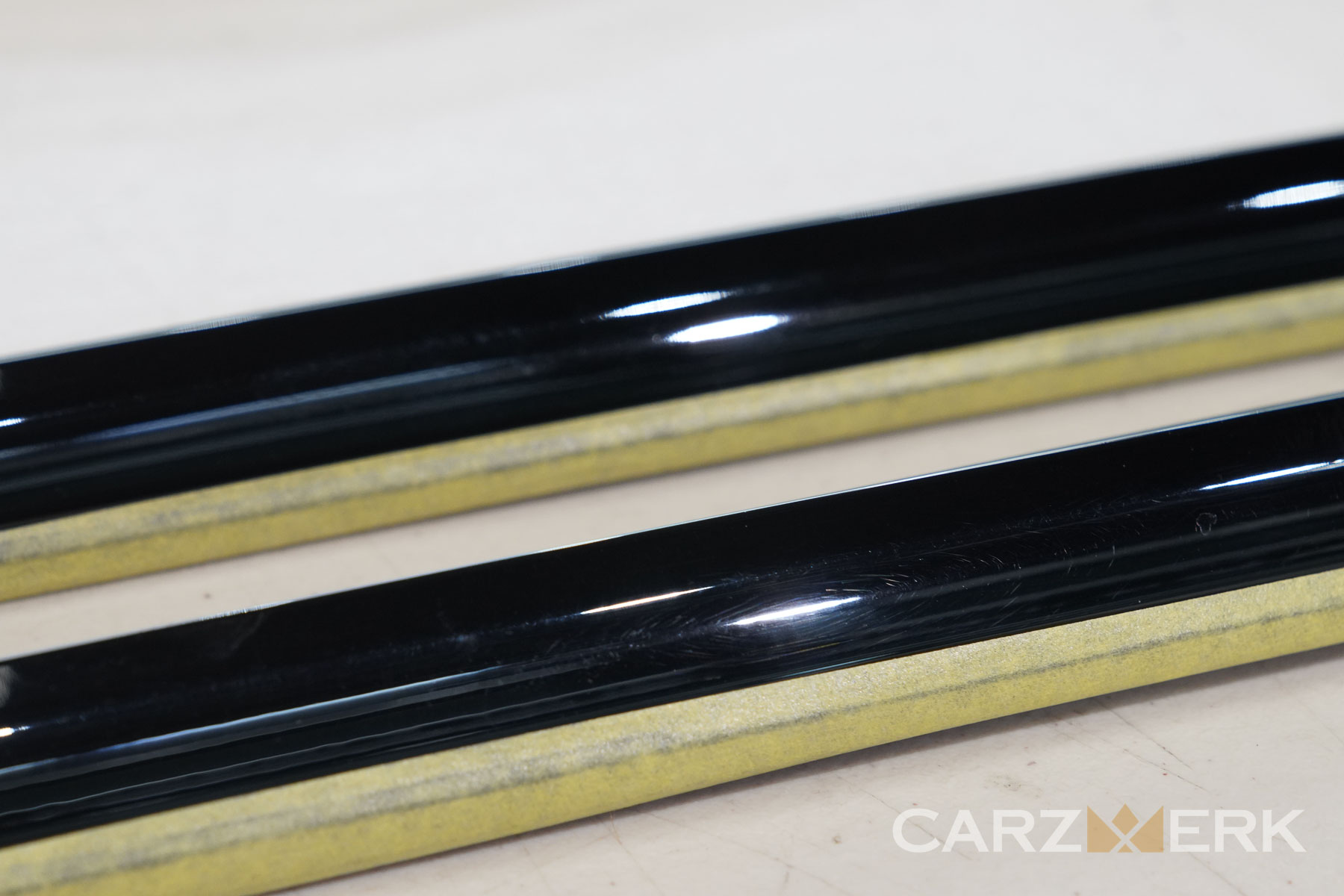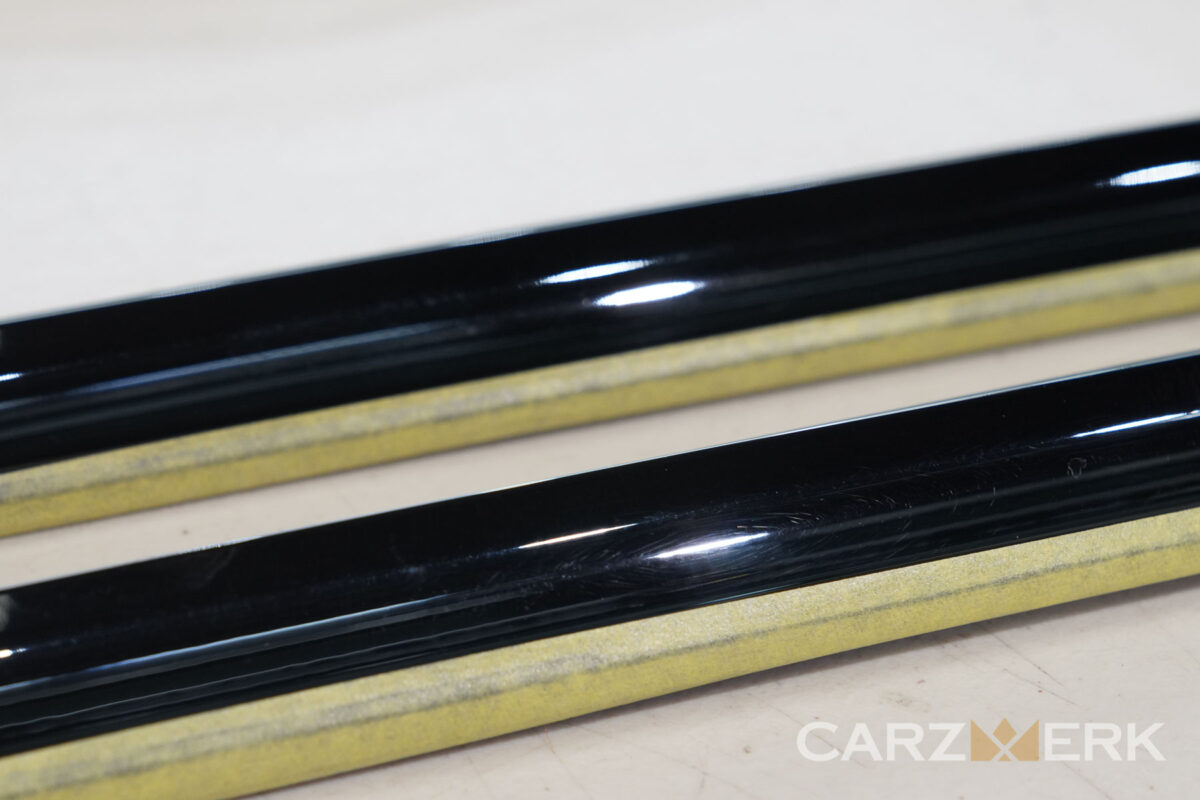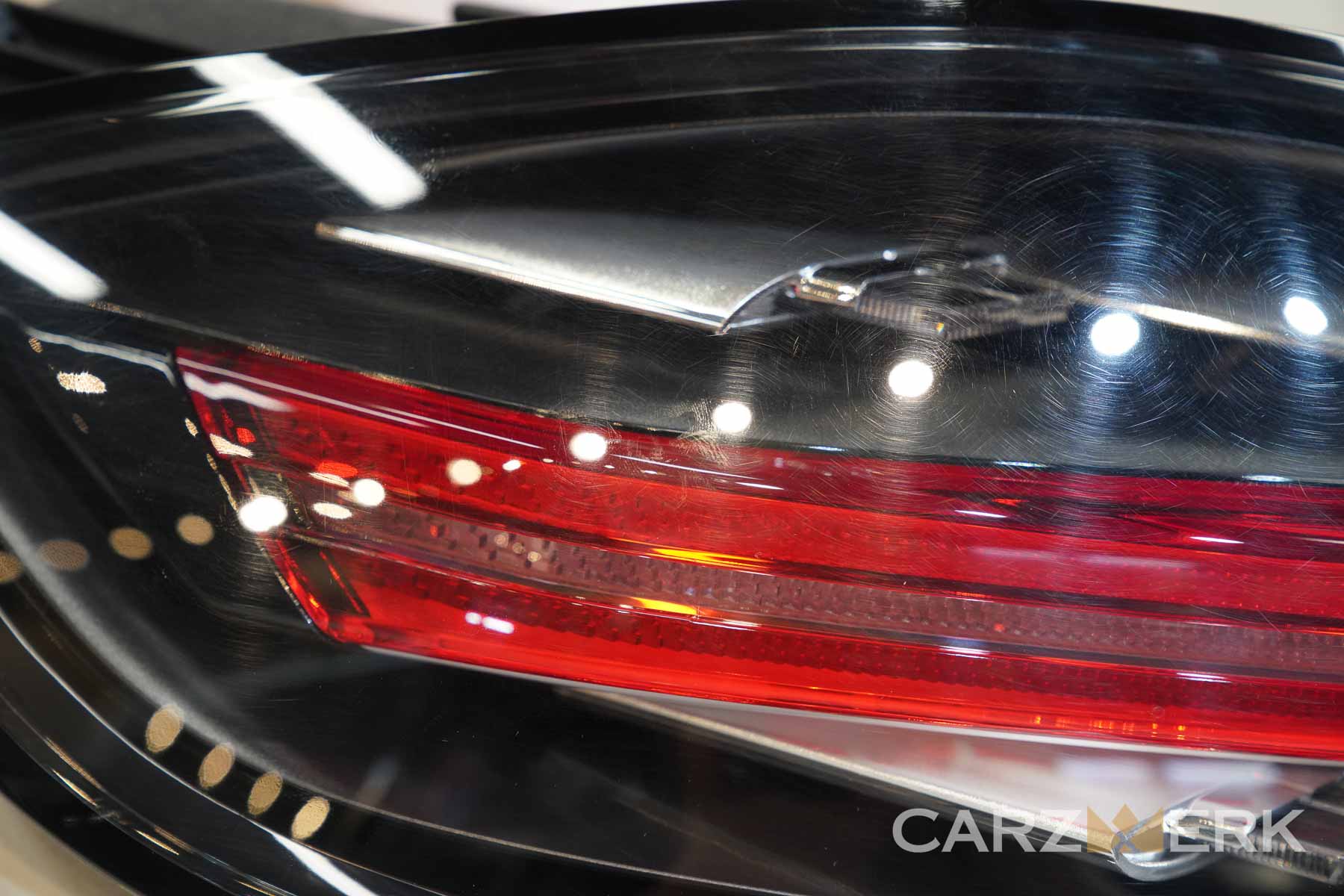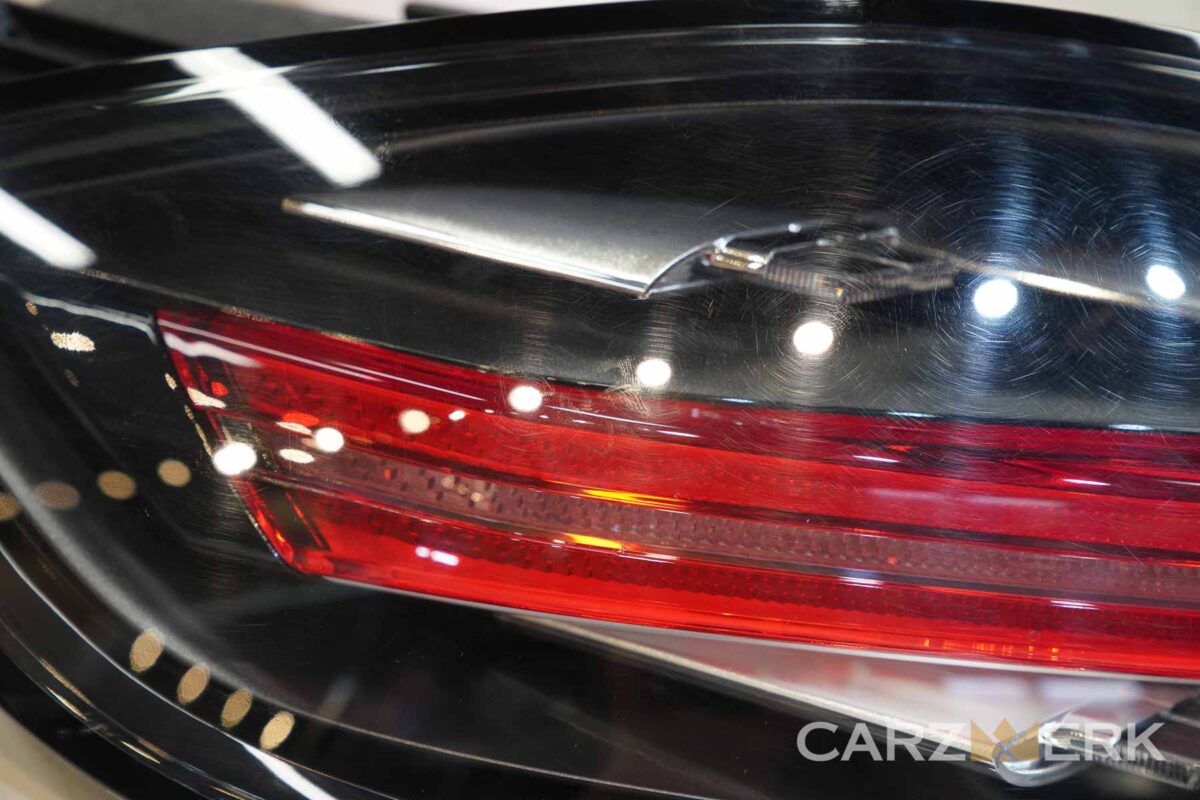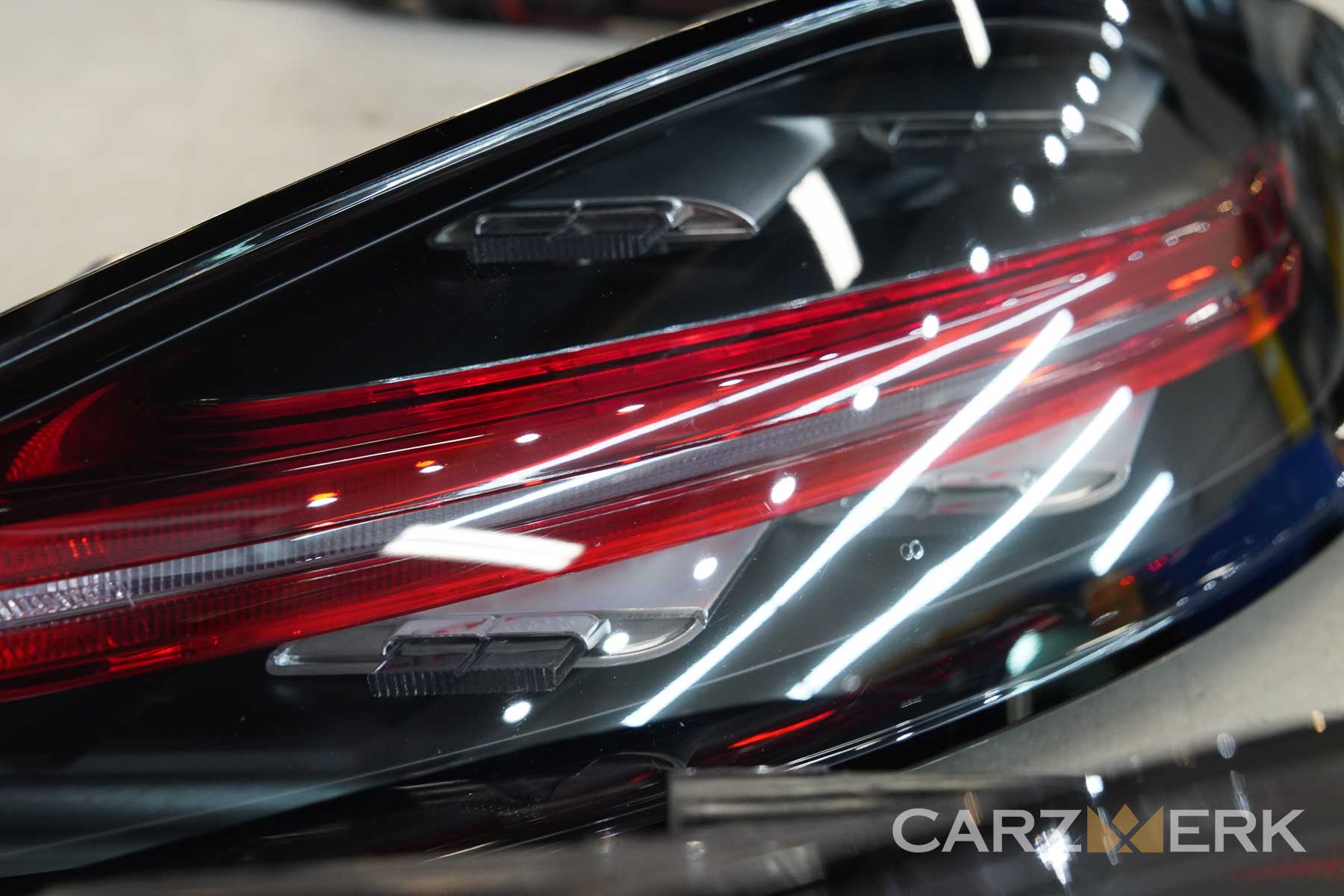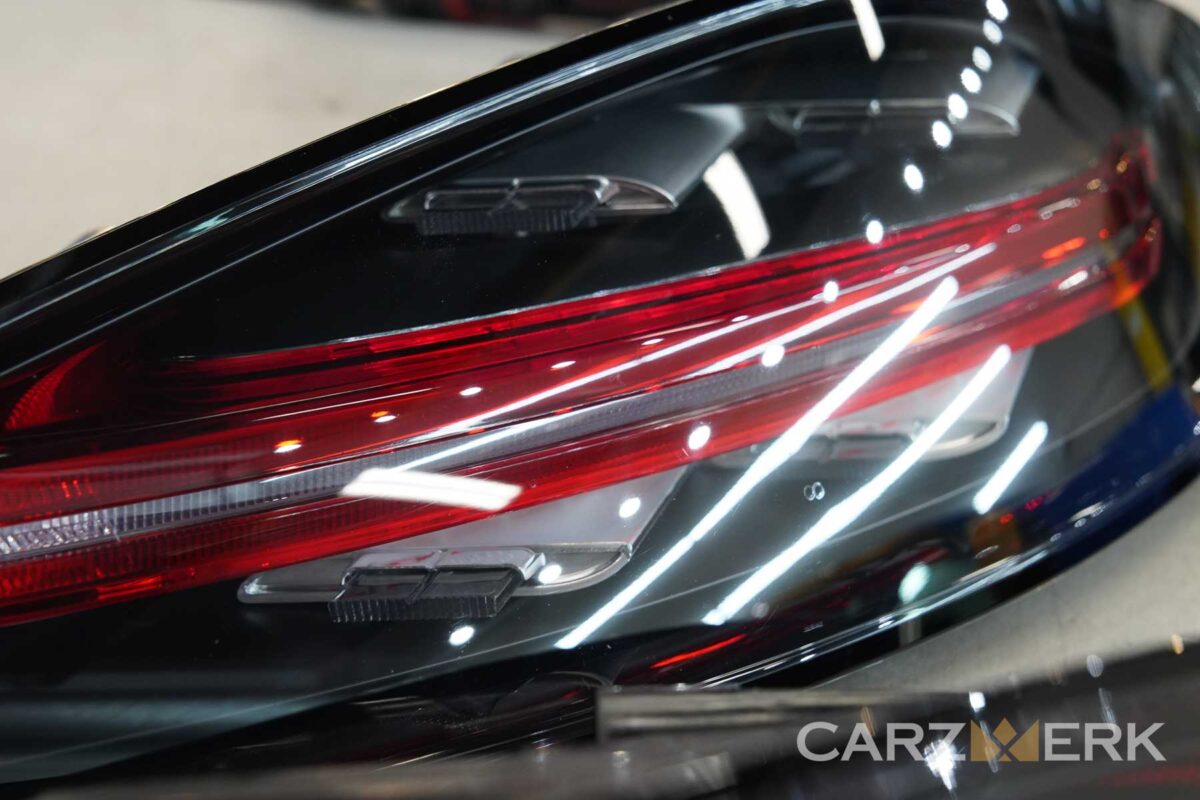 Trim and taillights are getting polished as well to match the rest of the car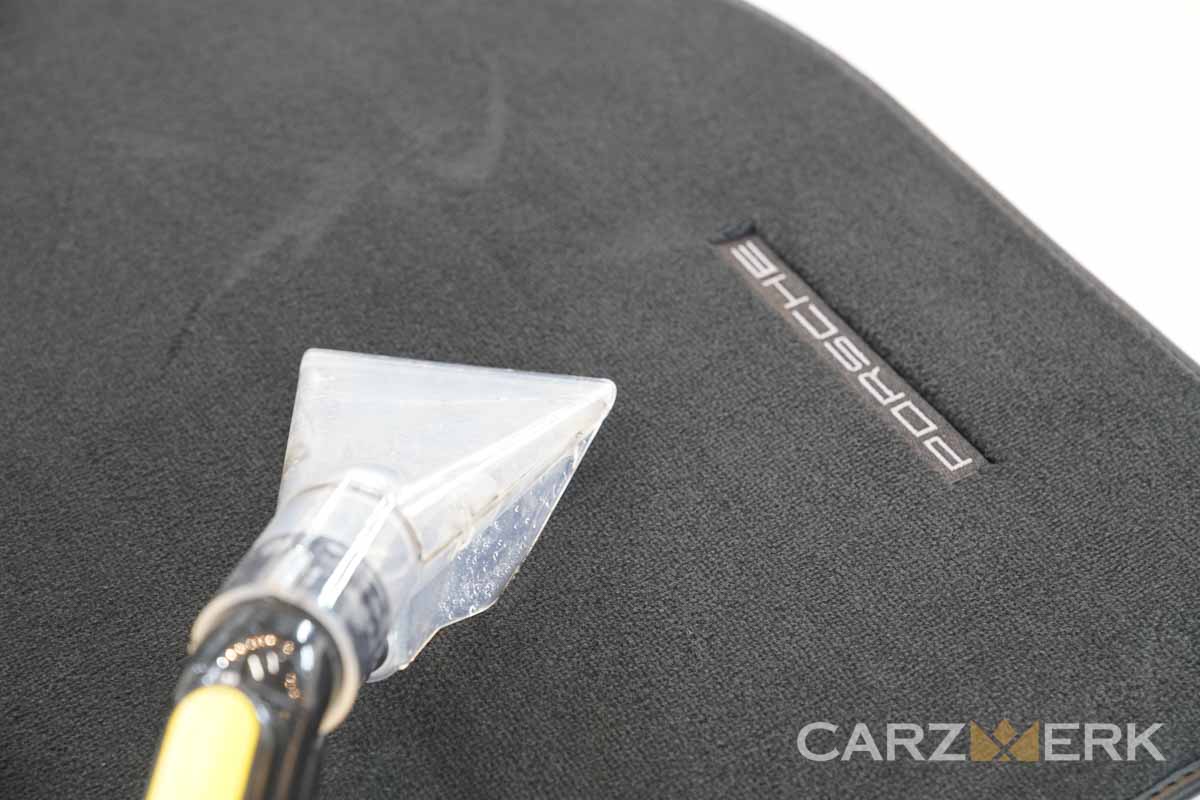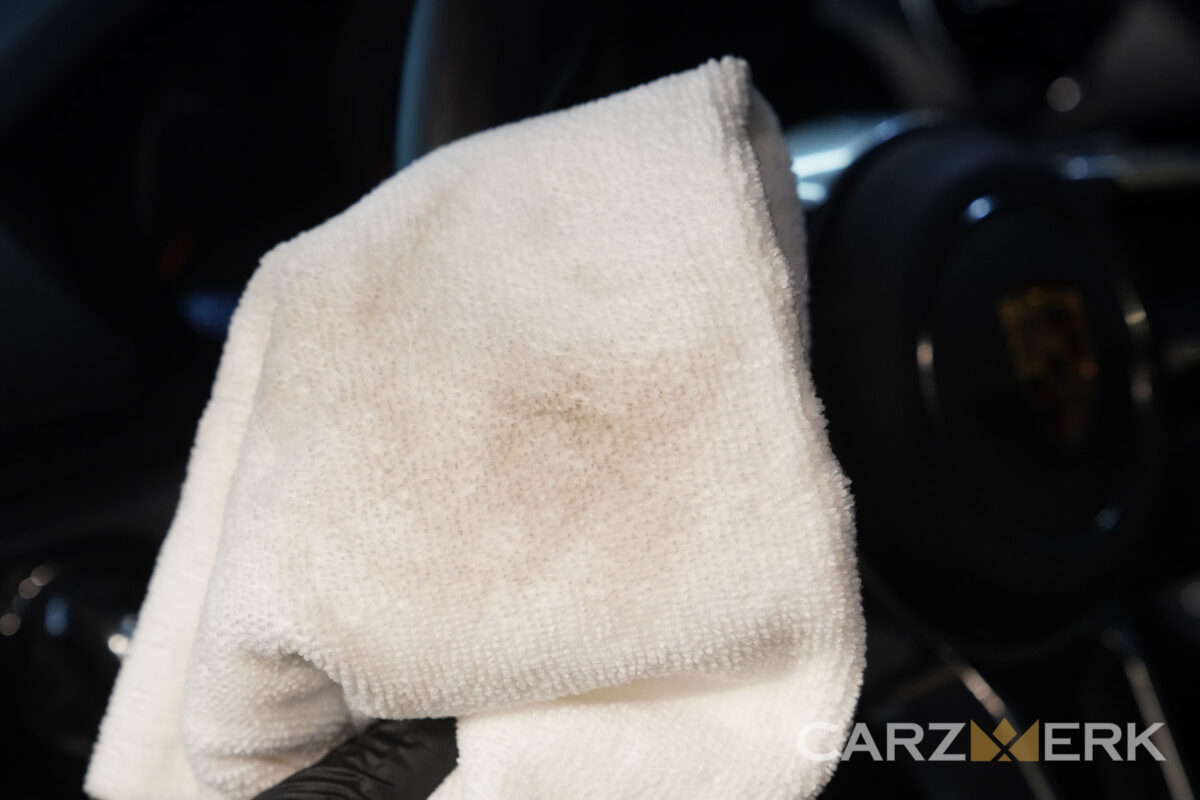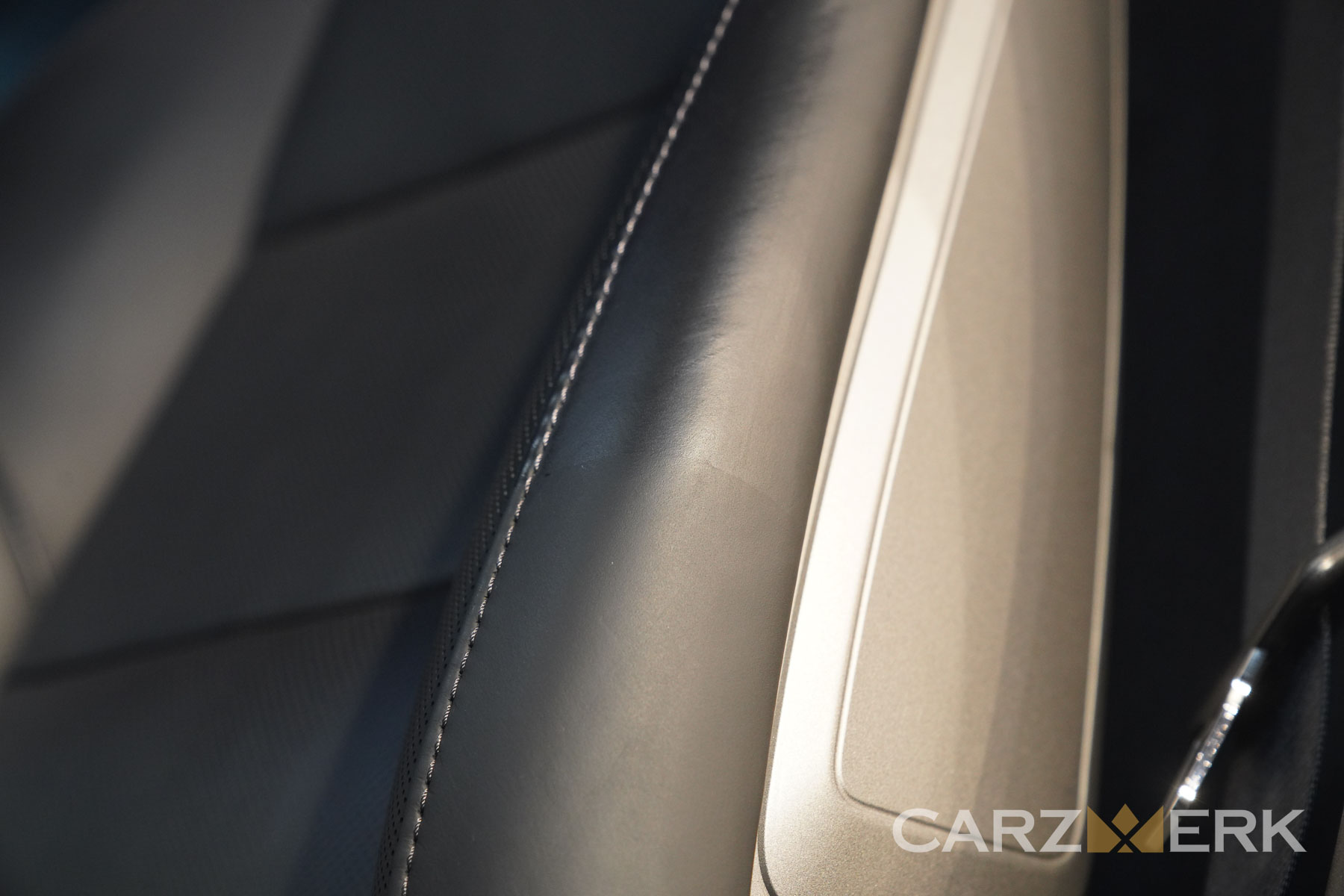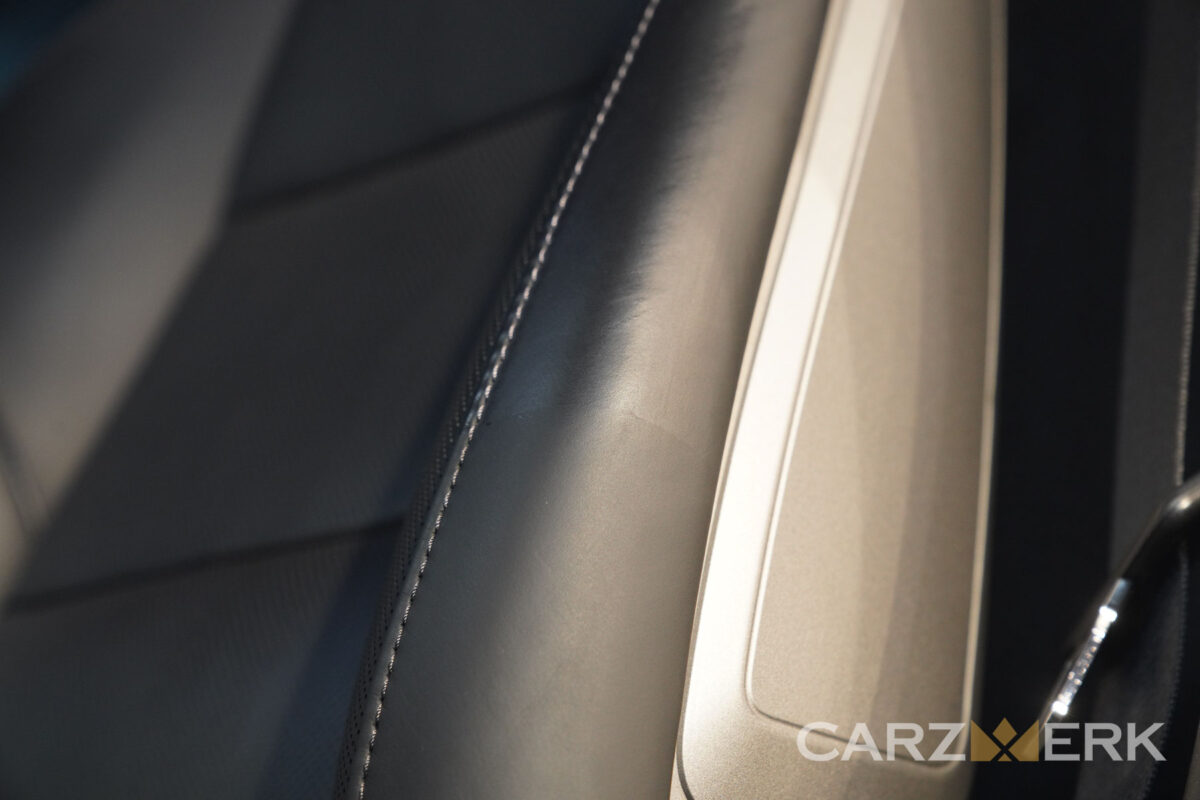 What about the interior? Quite a difference.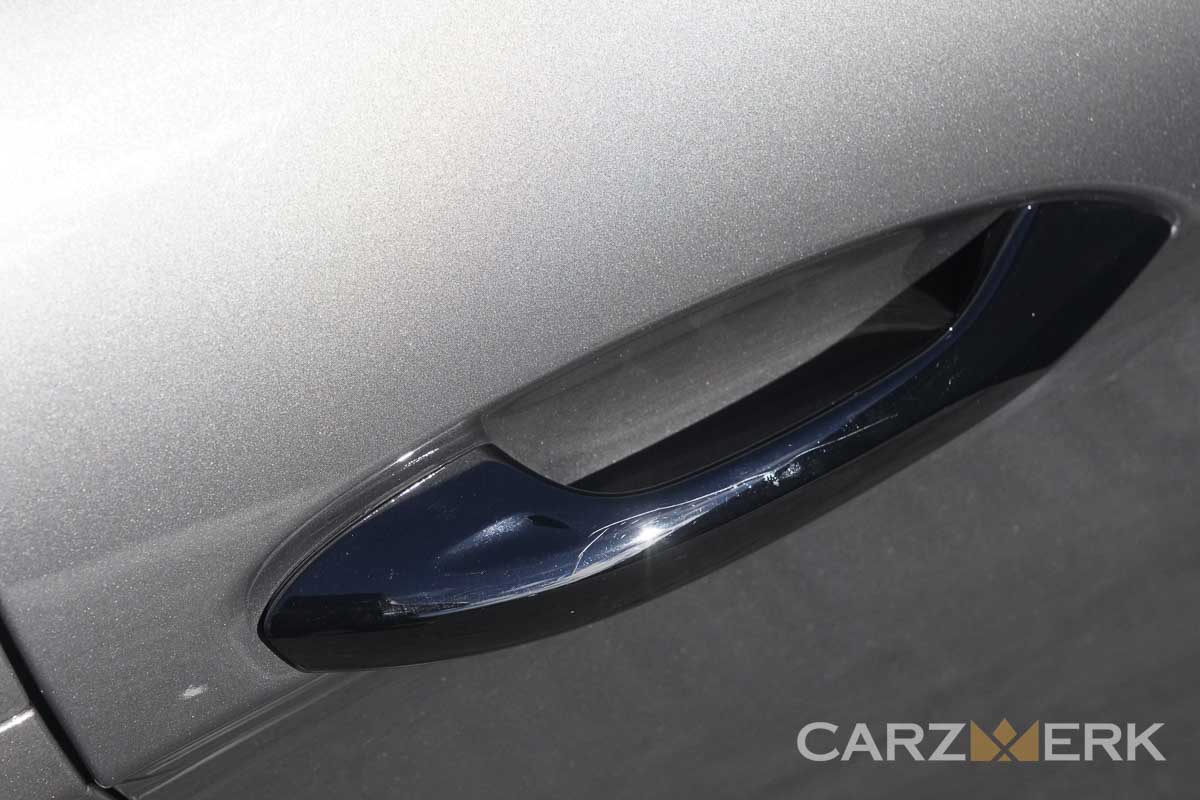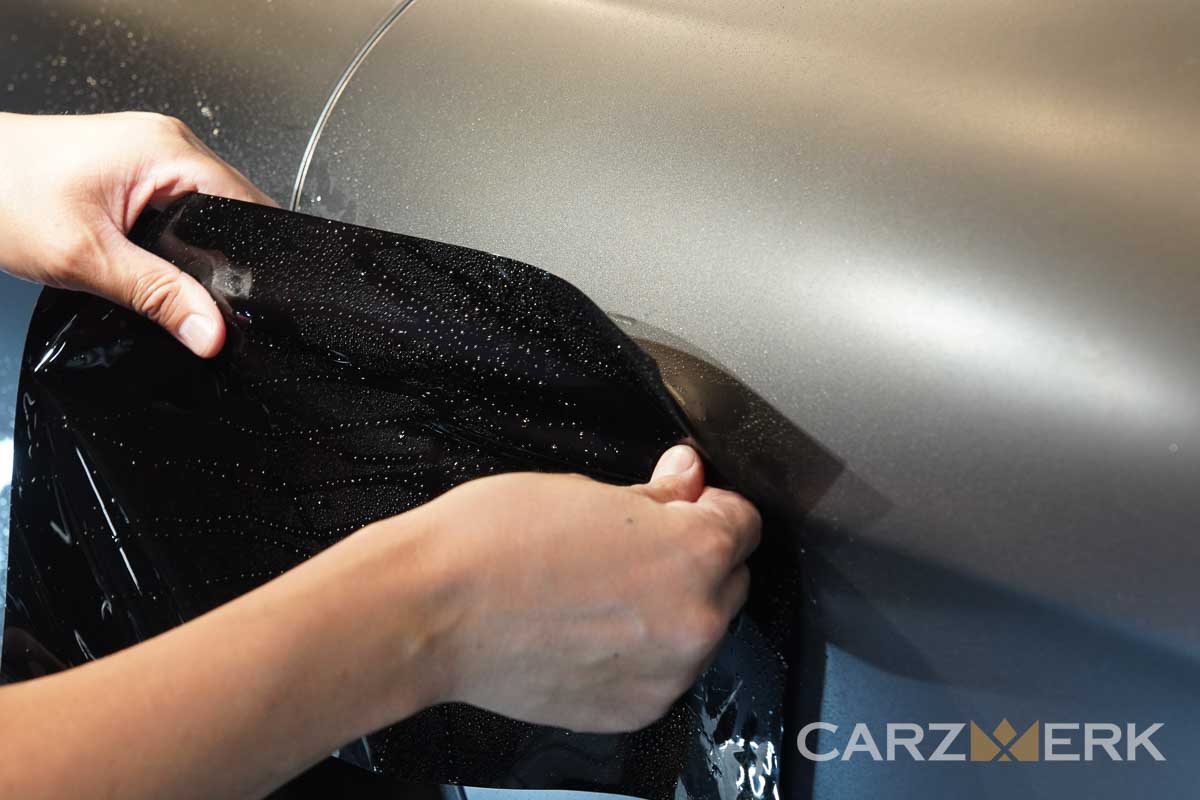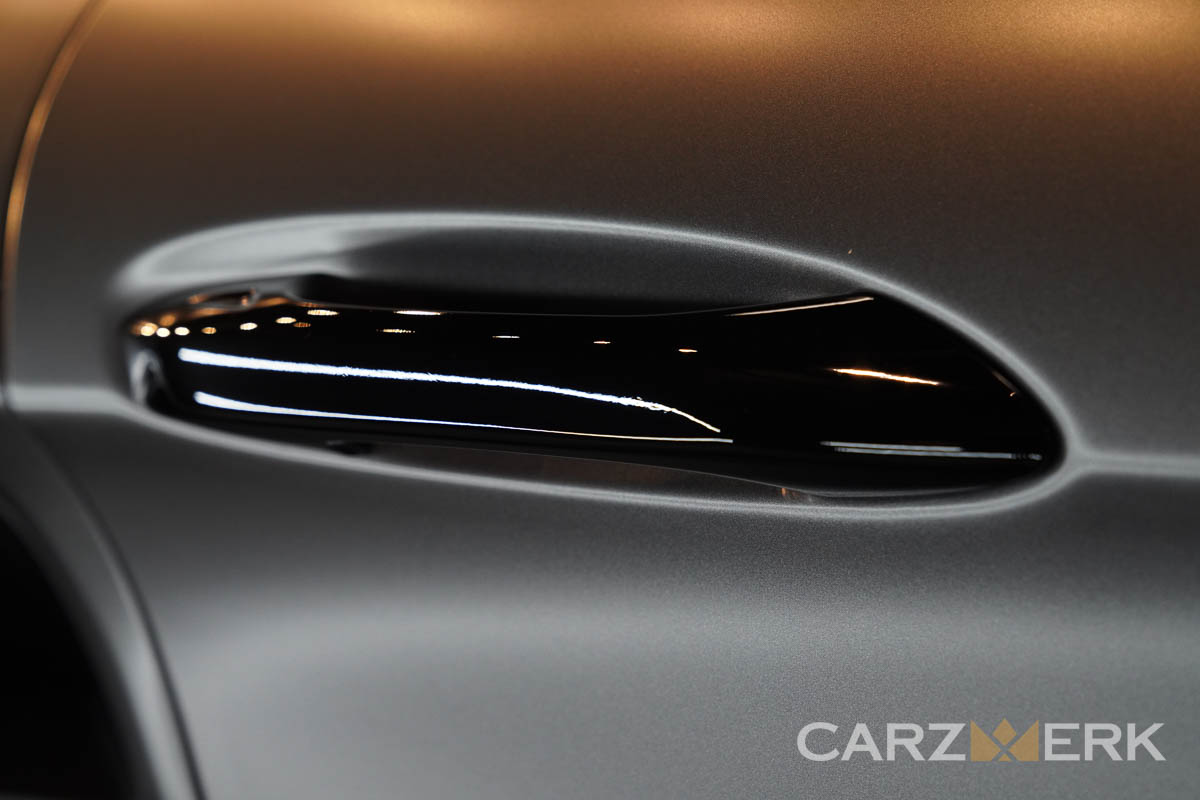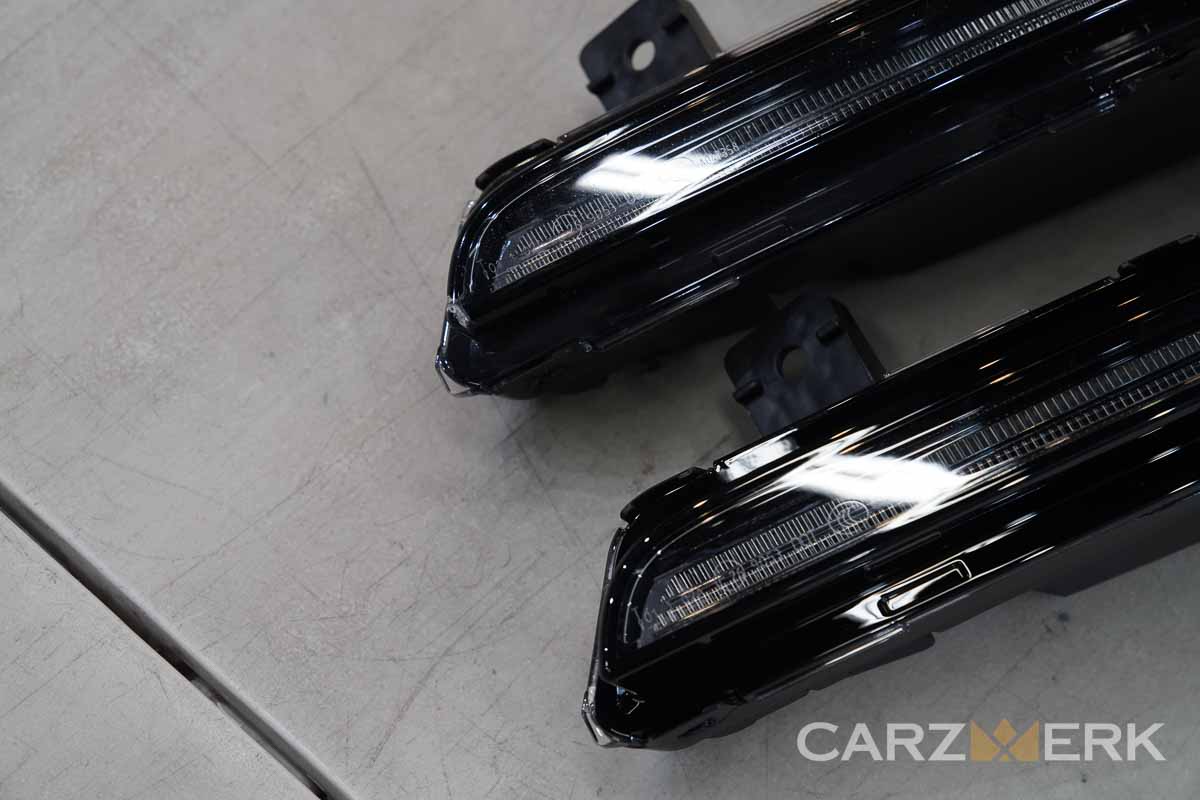 The daytime running light has small impacted. Clients said please just replace it since the bumper is off already.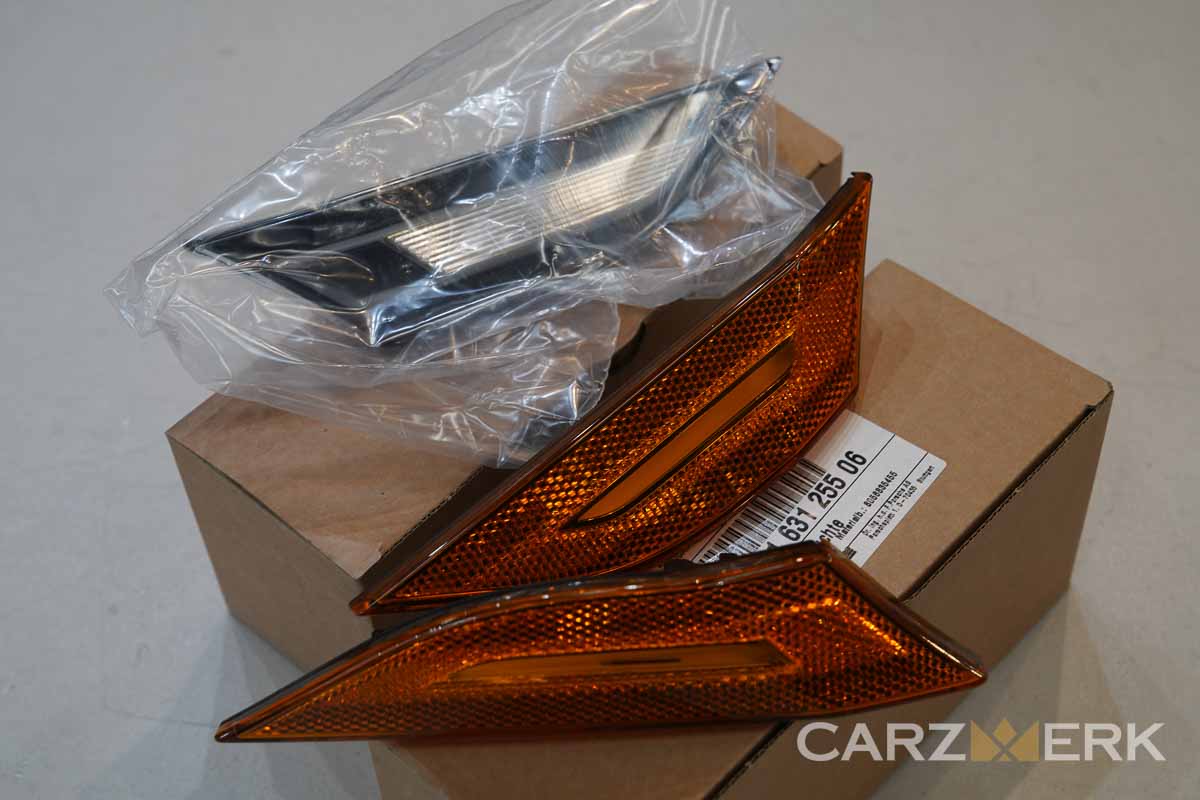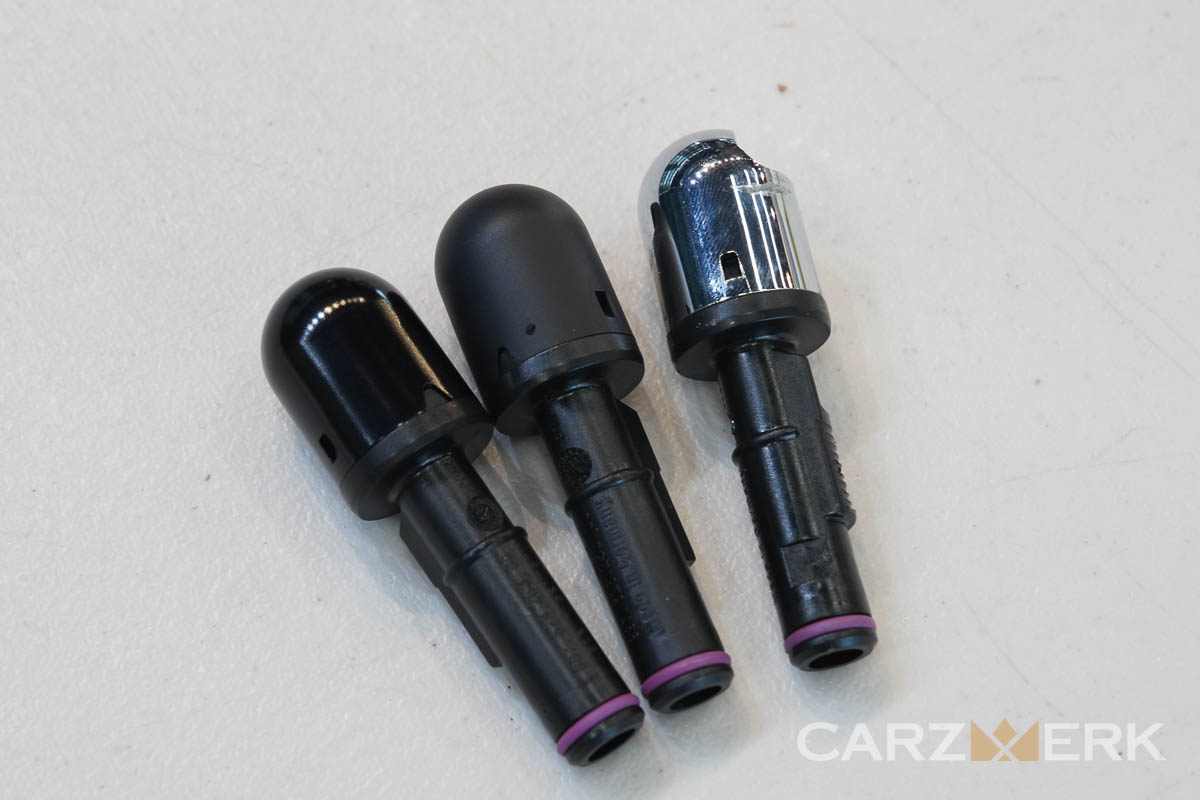 Clear side marker and Gloss Black headlight washer to complete the job
Porsche has a reputation for crafting sports cars that exude precision, power, and pure driving pleasure. The Porsche 718 Cayman S is no exception. As a mid-engine marvel, it epitomizes the brand's commitment to engineering excellence and the joy of driving. In this blog post, we'll dive into the world of the Porsche 718 Cayman S, exploring its design, performance, and why it's a coveted gem in the sports car world.
Design and Aesthetics
The Porsche 718 Cayman S's design is a harmonious blend of athleticism and elegance. It features a sleek, low-slung body, sculpted lines, and a characteristic Porsche face with large air intakes. The mid-engine layout, with the engine situated just behind the seats, allows for balanced weight distribution and exceptional handling.
Inside the cabin, you'll find Porsche's signature attention to detail. High-quality materials, superb fit and finish, and the intuitive layout of controls provide a comfortable and engaging driving environment. The sports seats offer both support and comfort, ensuring that every ride is a pleasure.
Engine and Performance
The heart of the Porsche 718 Cayman S is a 2.5-liter turbocharged flat-four engine that delivers a robust 350 horsepower and 309 lb-ft of torque. Mated to a precise 6-speed manual or an optional 7-speed PDK dual-clutch automatic, this engine powers the Cayman S to 60 mph in just 4 seconds.
Thanks to its mid-engine setup and finely-tuned suspension, the Cayman S boasts superb handling characteristics. The precise steering and balanced chassis make it a dream to navigate winding roads and racetracks. It's a sports car that encourages you to push its limits and rewards you with an exceptional driving experience.
Technology and Infotainment
The Porsche 718 Cayman S is equipped with a state-of-the-art infotainment system, which includes a high-resolution touchscreen, Apple CarPlay, and a navigation system. While it is focused on the driving experience, it doesn't skimp on modern tech, providing seamless connectivity and entertainment options.
Practicality
Unlike many high-performance sports cars, the Cayman S offers surprising practicality. With its two trunks – one at the front and one at the rear – it offers ample cargo space for a weekend getaway, a feature not common in this segment. The rear trunk can even accommodate a set of golf clubs.
The Porsche 718 Cayman S is the embodiment of the brand's commitment to performance and driving pleasure. It seamlessly blends stunning design with exhilarating power and precise handling. Whether you're cruising along a scenic route or pushing the car on a race track, the Cayman S delivers a driving experience that's second to none. It's a car that inspires passion, offers practicality, and showcases Porsche's enduring dedication to the art of sports car manufacturing. If you're in search of a sports car that delivers not just speed, but an unforgettable driving experience, the Porsche 718 Cayman S should be at the top of your list.