1995 Acura NA1 NSX- Midnight Purple Pearl PB73P
The story of an NA1 NSX with 128000 miles… yes you read that right… 128000 miles and a lot of smiles.
From this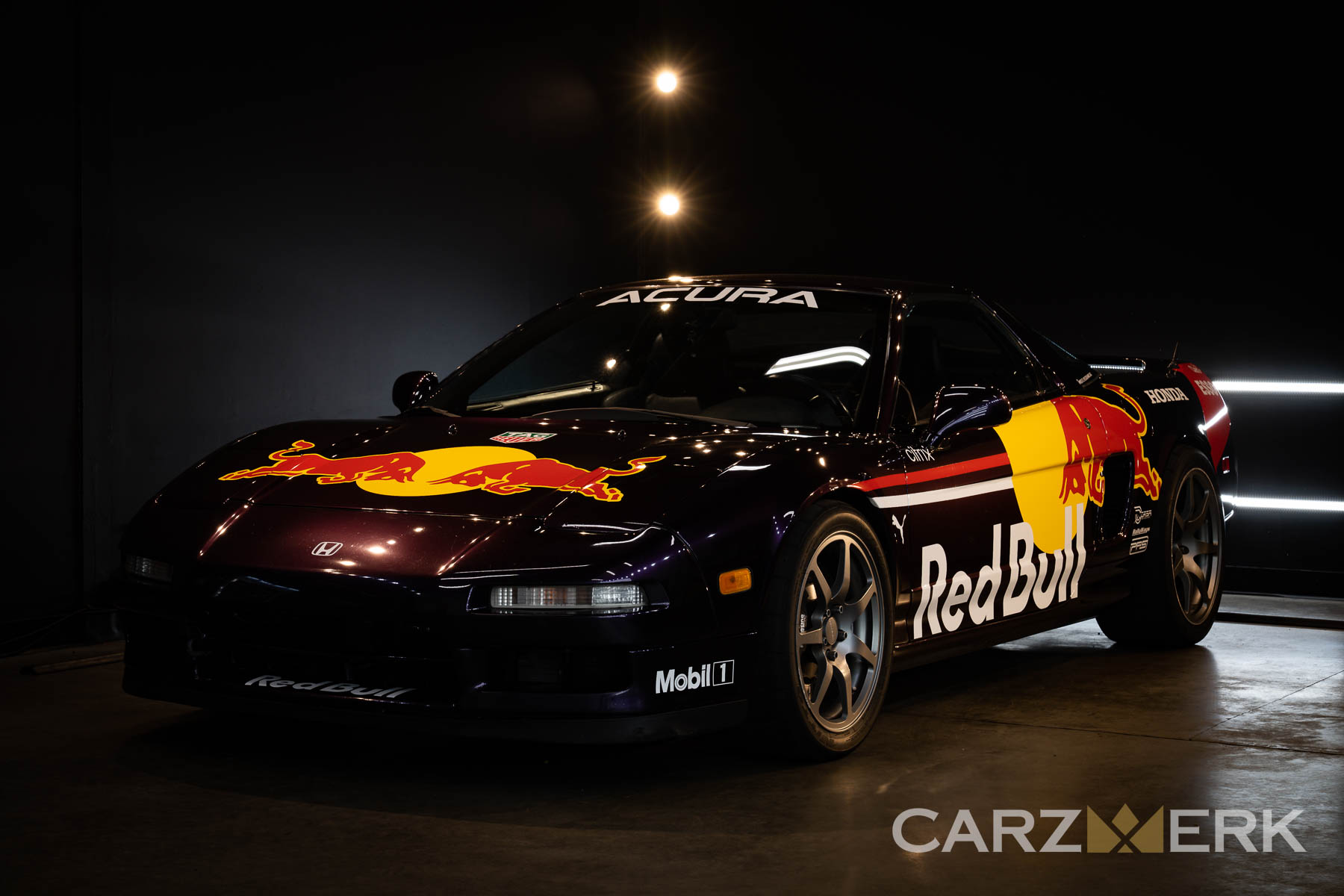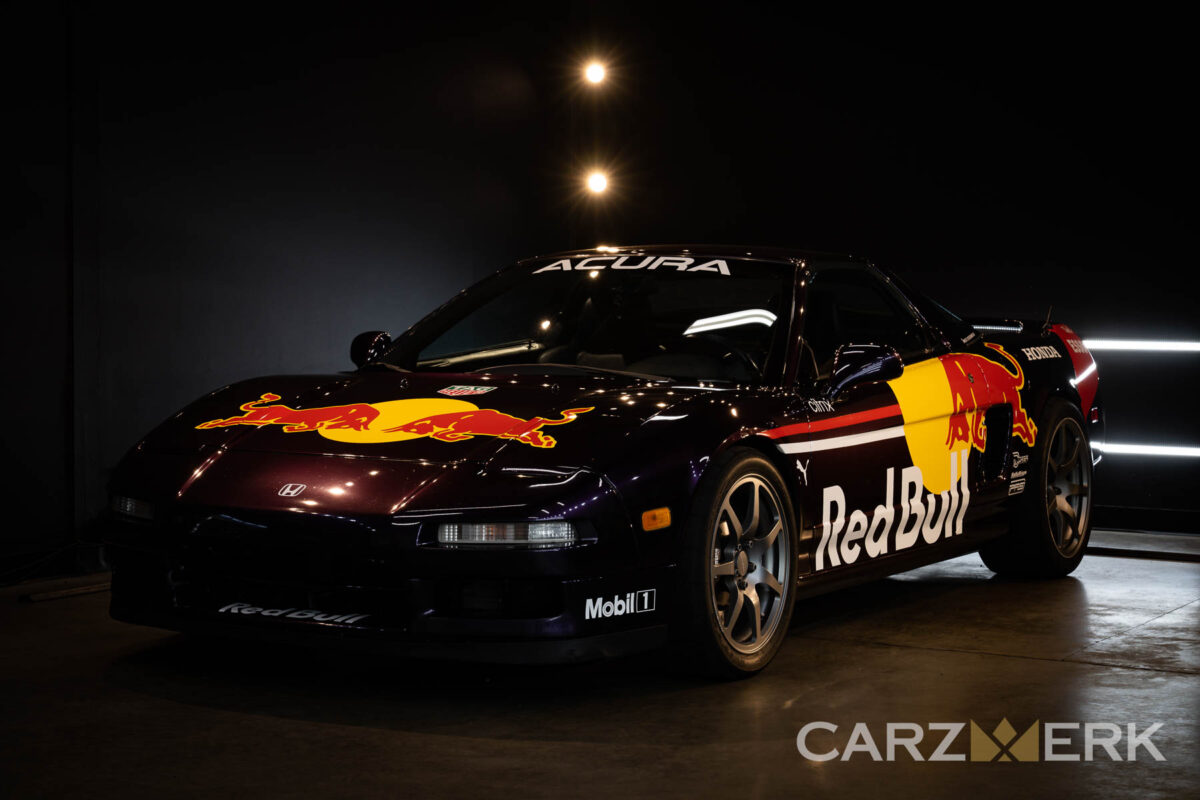 To this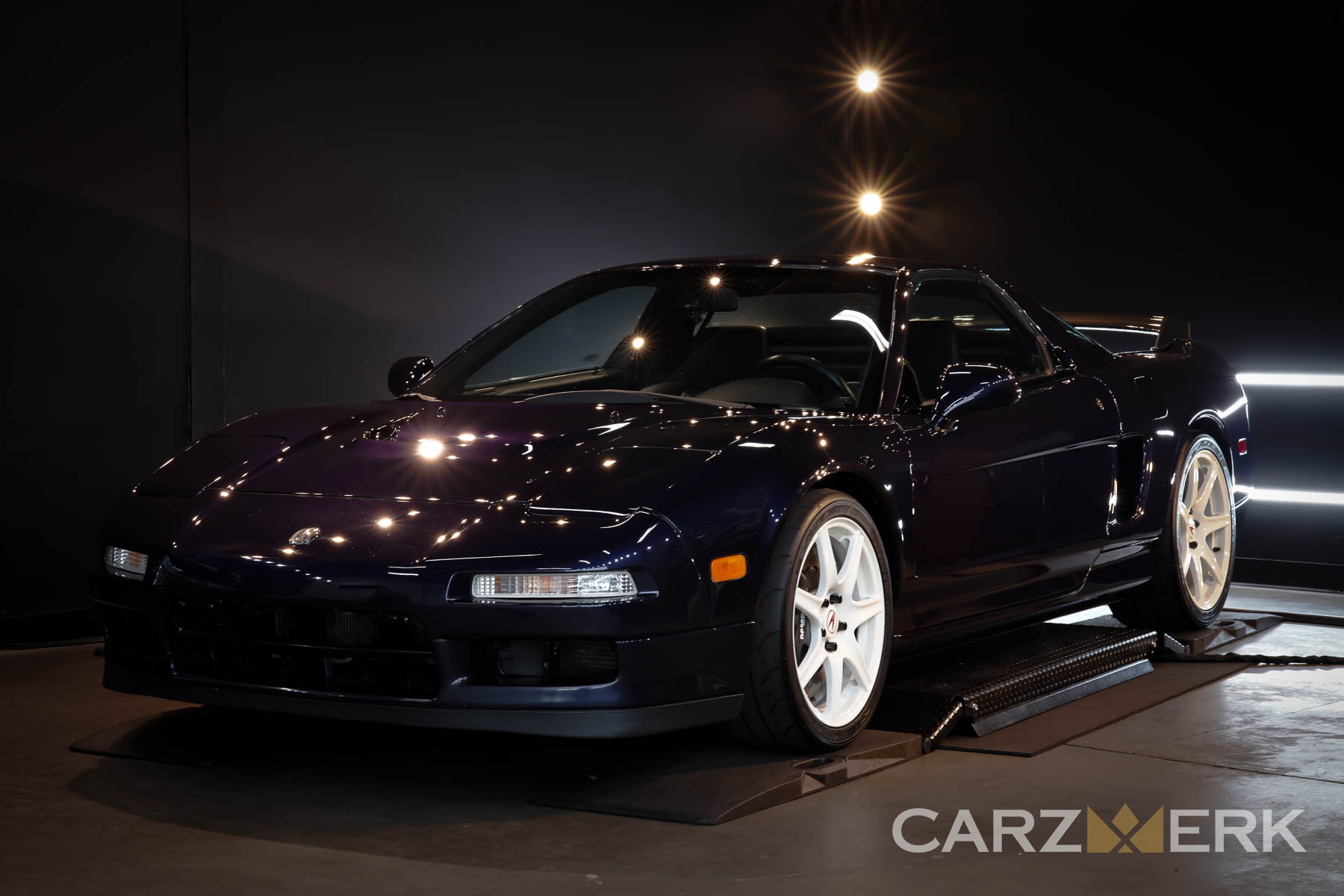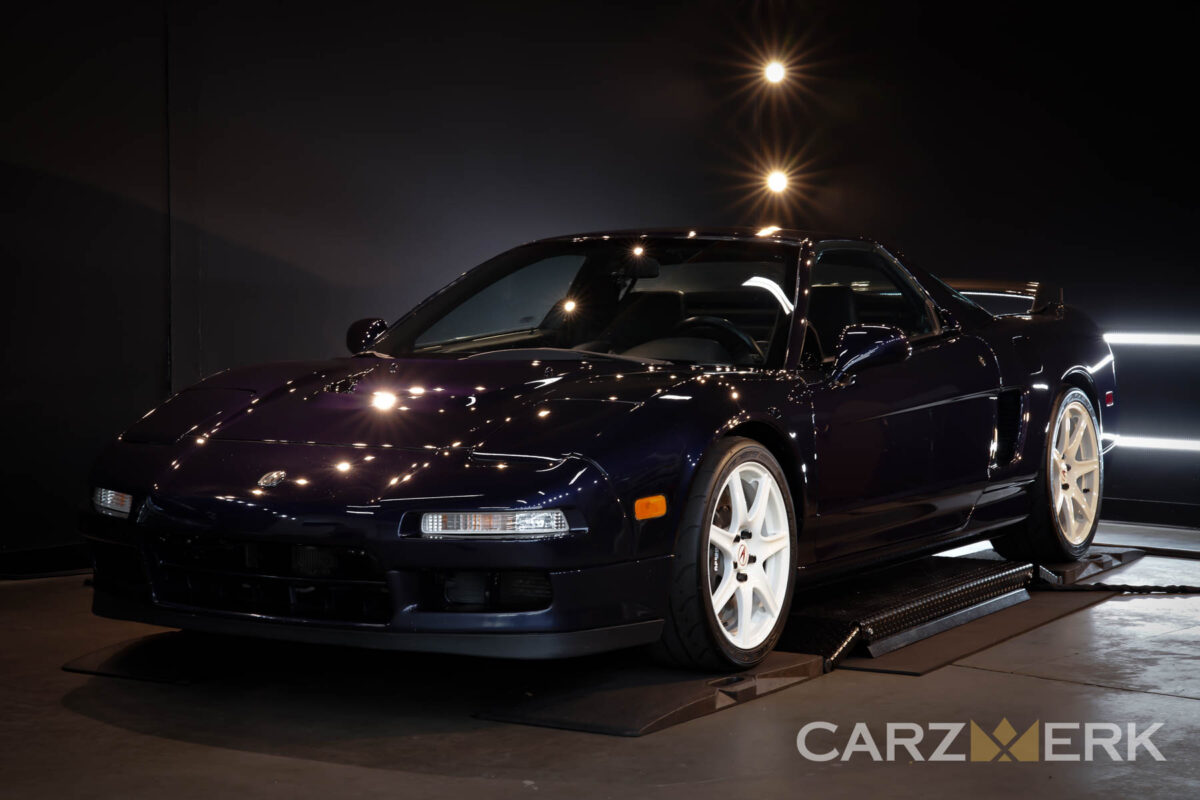 We only know part of the car's history, but it's a great story and we want to take the opportunity to share it with the car enthusiasts out there.
We're not going to talk about the 2021 Abu Dhabi controversy (try that in a British accent), but history repeats itself and Honda's history is definitely tied to F1. In the most recent iteration it's been tied to Red Bull and their record breaking form. Needless to say that without Honda, there's no amount of Adrian Newey aerodynamic genius that could've made Red Bull what it is today.
If we embark on a Time Machine and look further back in Honda's F1 history, we get to the point when Senna was test driving the iconic NSX-R at the Nürburgring… casually wearing dress shoes.
Getting back to Red Bull, this particular NSX came to us wrapped in a midnight purple shade of vinyl with Red Bull logos. The car featured in Red Bull articles and various social media events and it got its fair share of attention.
Both the actual wrap job and the logos were done by companies in Southern California and we appreciated the quality of their work. But the reason the car came to us is restoration. We've tried to emulate with our restoration what North America Acura tried to offer to their clients. The problem Acura corporate couldn't anticipate? COVID!
Starting our restoration project, all the vinyl wrap, Red Bull logos and all other sponsor logos had to come off. We tried our best to save the logos, but easier said than done, especially with all the stretching we had to do to get them off the car.
Given that we started this project in February, the cold weather certainly didn't help with the vinyl. Heat guns and a many hours later the vinyl came off. Some parts still had vinyl on and that's because these later became display items. The hood, the front bumper and the rear spoiler all were transported safely and are now part of a very awesome display gallery.
With the vinyl off, one would think that it was time to get cracking on restoring the paint, but this is much more than that. Vanilla Ice's "Ice ice baby" is somewhat at the center of the next stage of our restoration project. Dry ice is taking the detailing world by storm and it has done wonders to the undercarriage, engine bay and every possible nook and cranny we could possible identify. Almost nothing was left untouched.
With the front bumper, hood, rear spoiler out a set of unfinished dry carbon fiber started to arrive at the shop. A different bumper (not carbon fiber) was sourced and the dry carbon parts had to go to paint. Prepping and painting carbon fiber parts is a skill not a lot of people have, but this particular shop in the Concord area did a great job, on the hood, trunk, headlight caps, and some non-carbon fiber parts that needed respraying. The roof, mirrors, B pillars and a few other small parts got re-painted and along with the painted carbon parts, just make the car younger. The carbon parts had to first be pre-fitted to make sure the OEM fitment is still kept with the aftermarket dry carbon parts.
Now this wouldn't be a restoration project without new parts. So in a very Fast and Furious fashion, we actually did overnight parts from Japan. When we said that nothing was left untouched, we're referring, even more so, to an almost no expense spare project, that deserved OEM painted washer fluid nozzle , every possible new hardware we could find on Honda's catalog, new rear window molding, new trims (wherever possible), new gaskets for the taillights, new clear corner directional head lamps, new fender liners, new center caps for the OEM style Mita wheels, new door handles, new badges, new door reinforcement kits, new light bulbs, new Antigravity battery. What do most of these parts have in common? Close to ninety percent of the parts are Honda/Acura OEM parts! A lot of effort was put into souring these parts and the end result is that they simply turn back the clock on this NSX.
Trying to turn the clock even further back, prior to the paint receiving a thorough restoration, we lost track on how many dents had to be fixed. The number of pads, compound and all other materials needed for the paint restoration is somewhat astonishing, but the results speak volumes. Paint protection film was applied to preserve the newly painted panels. All of a sudden, the car didn't look like an 128000 miles car, but an almost brand new NSX, fresh off the factory lot.
We put the car back together and we were all smiles when we saw the end result. This was a lengthy project for us, but a journey we would take again. This NSX can now get back in the wild and teach new generations what VTEC is all about.
From all of us here at Carzwerk, we want to take this opportunity to thank Ben for allowing us to work on this partial restoration project.
Now why did we say partial? Well that's a story for another time…