1995 Mazda RX-7 with 99 Spec Front Bumper - Innocent Blue Mica
Parts support | Maintenance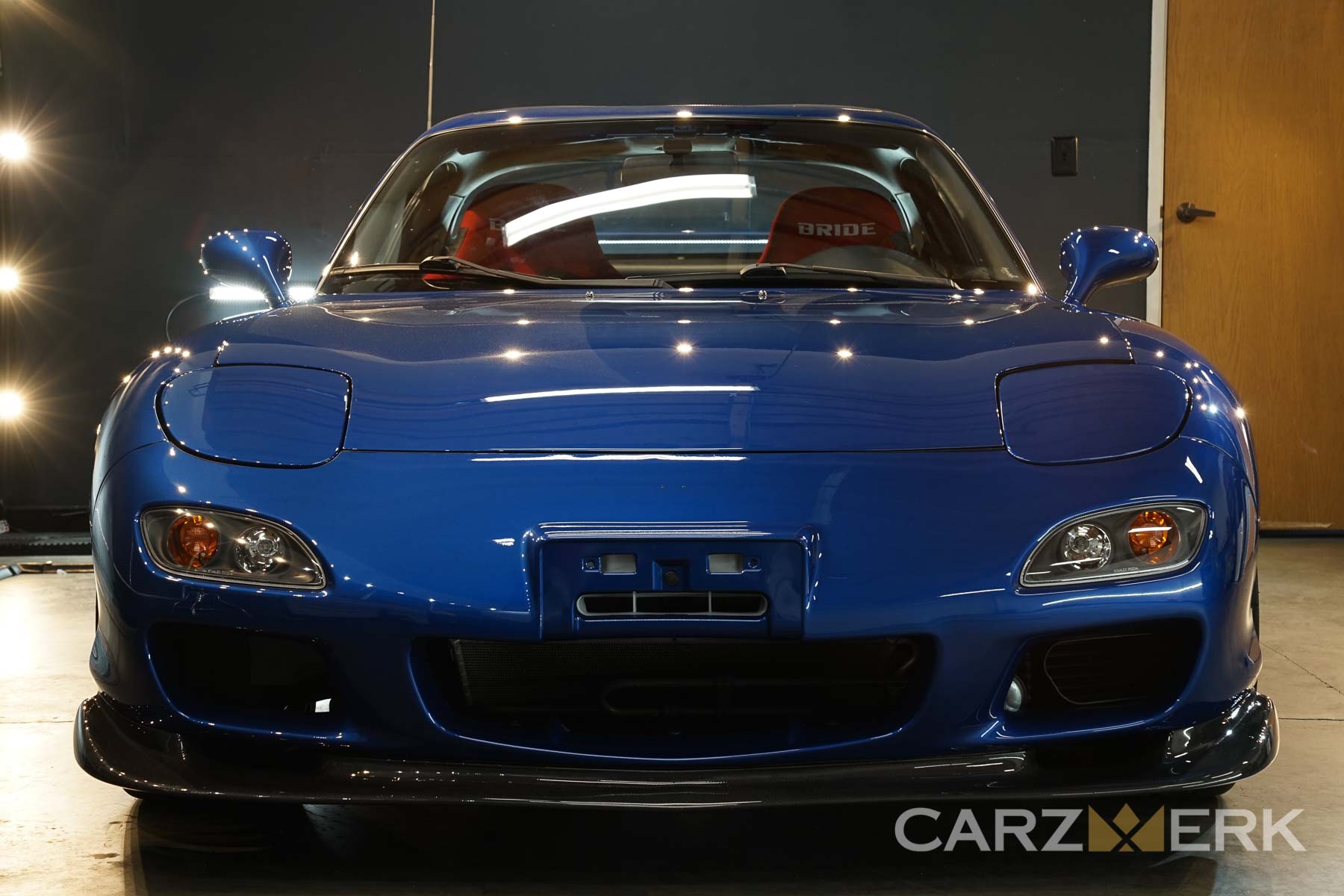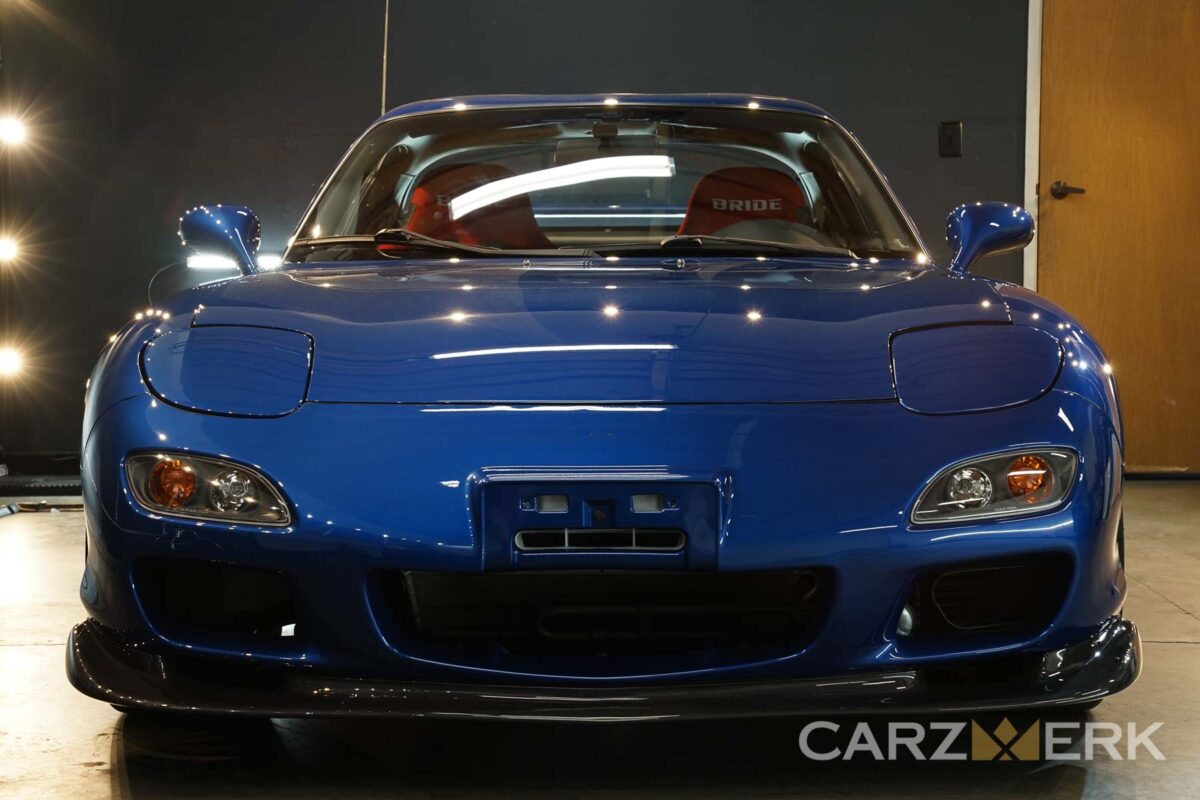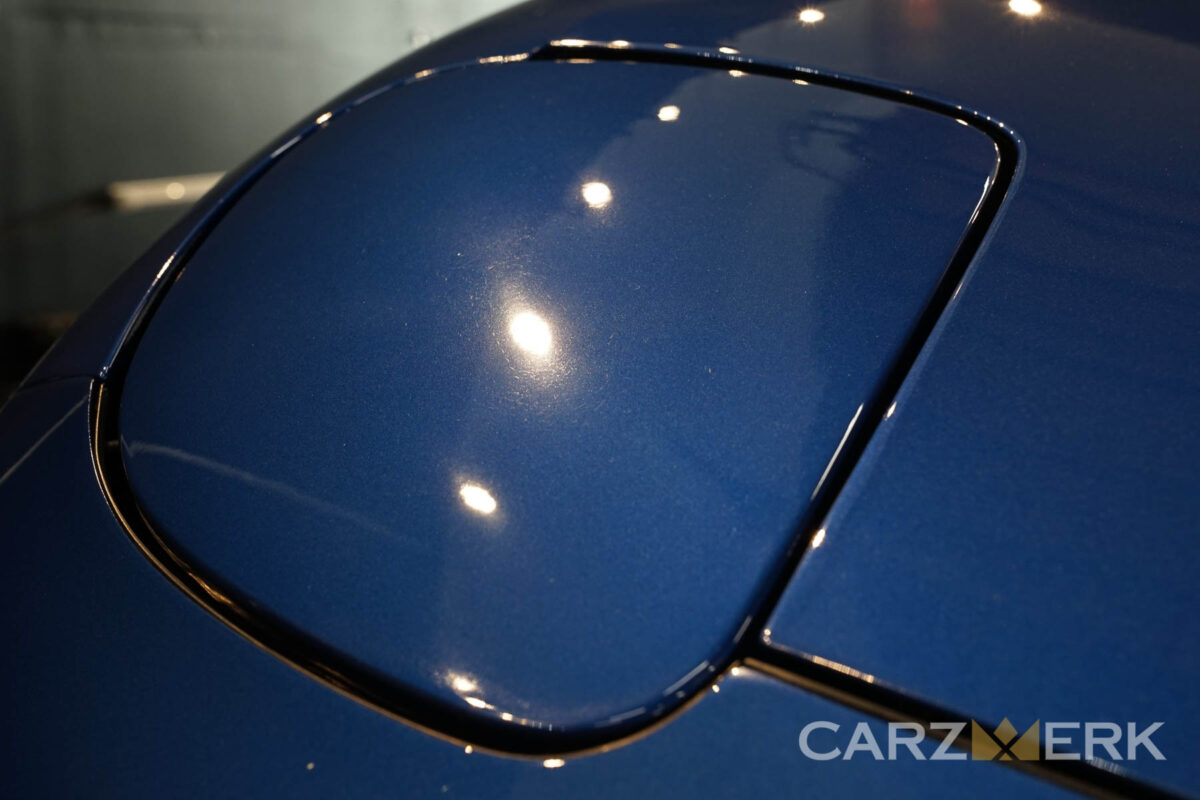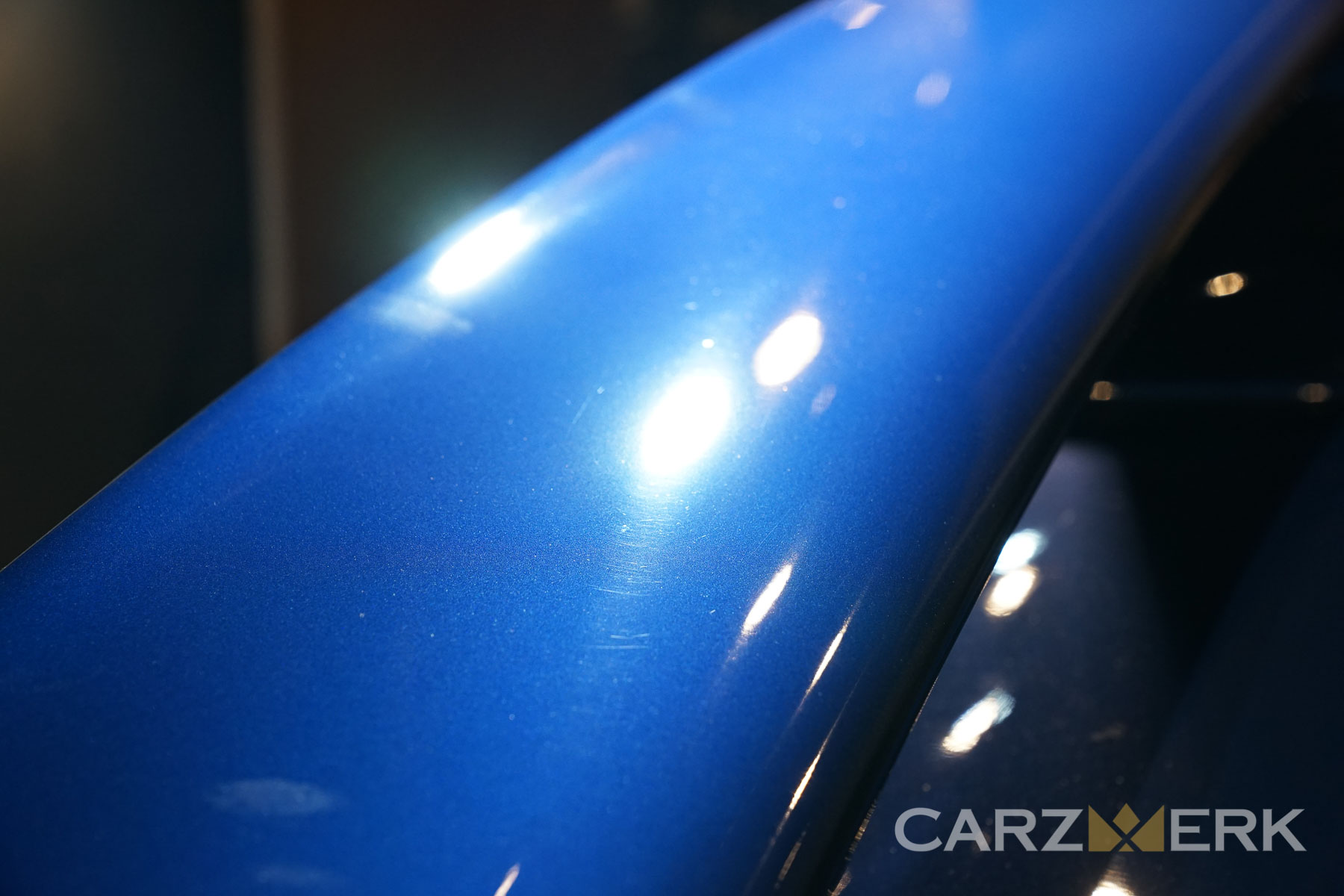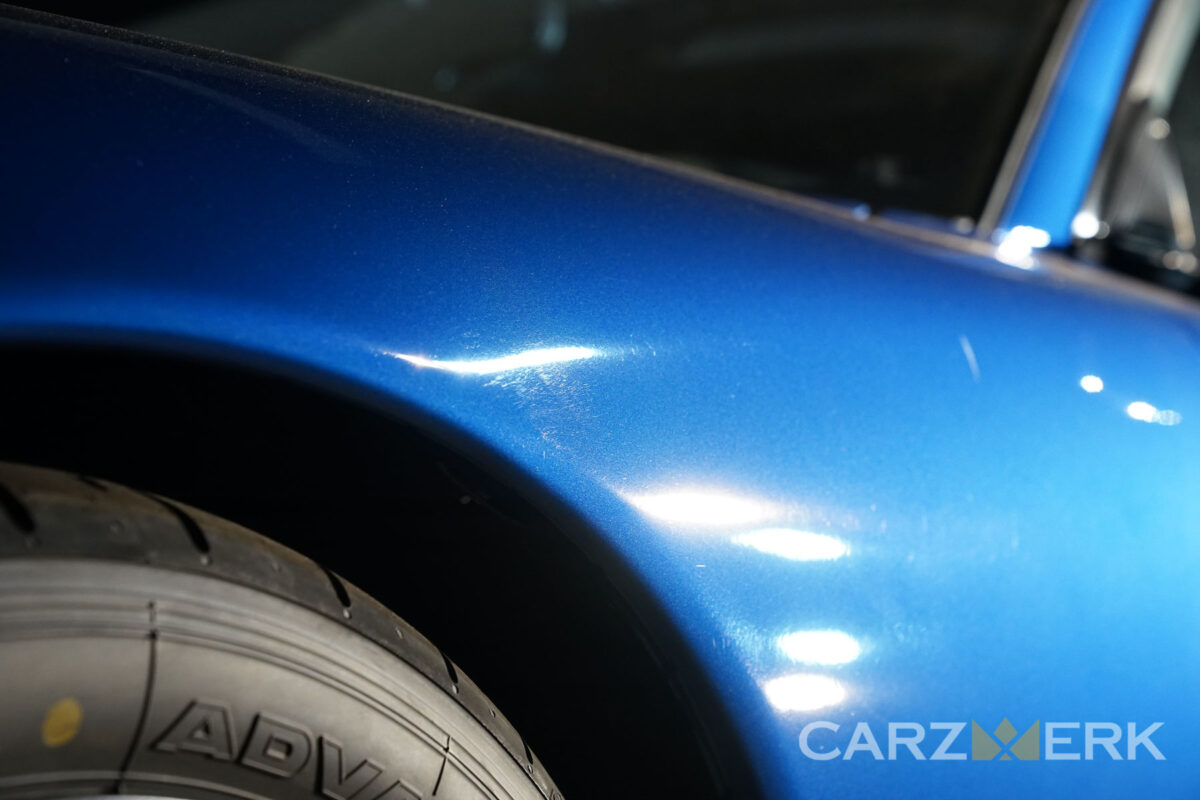 Straight from the body shop. Normal Sanding mark and buffer trail.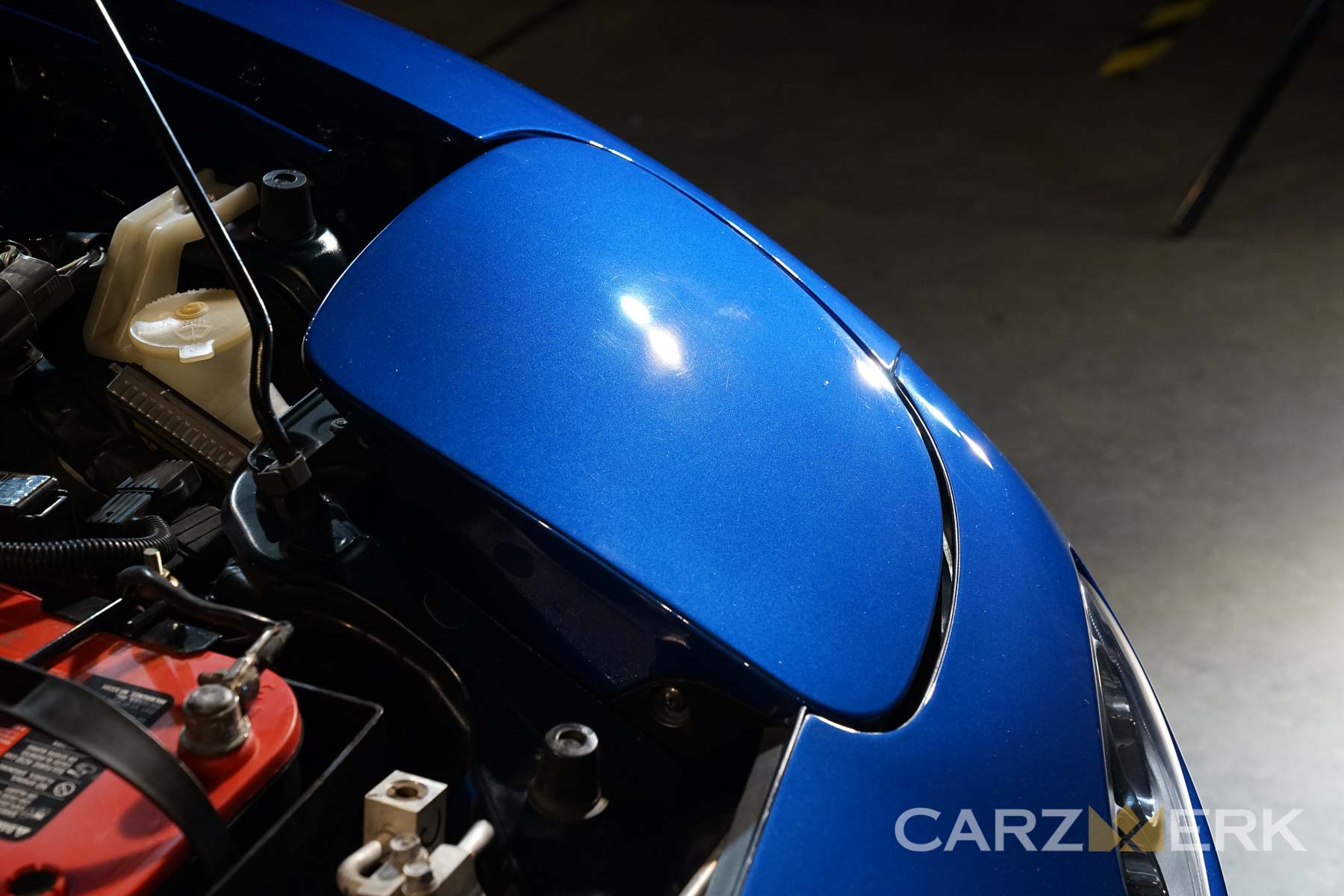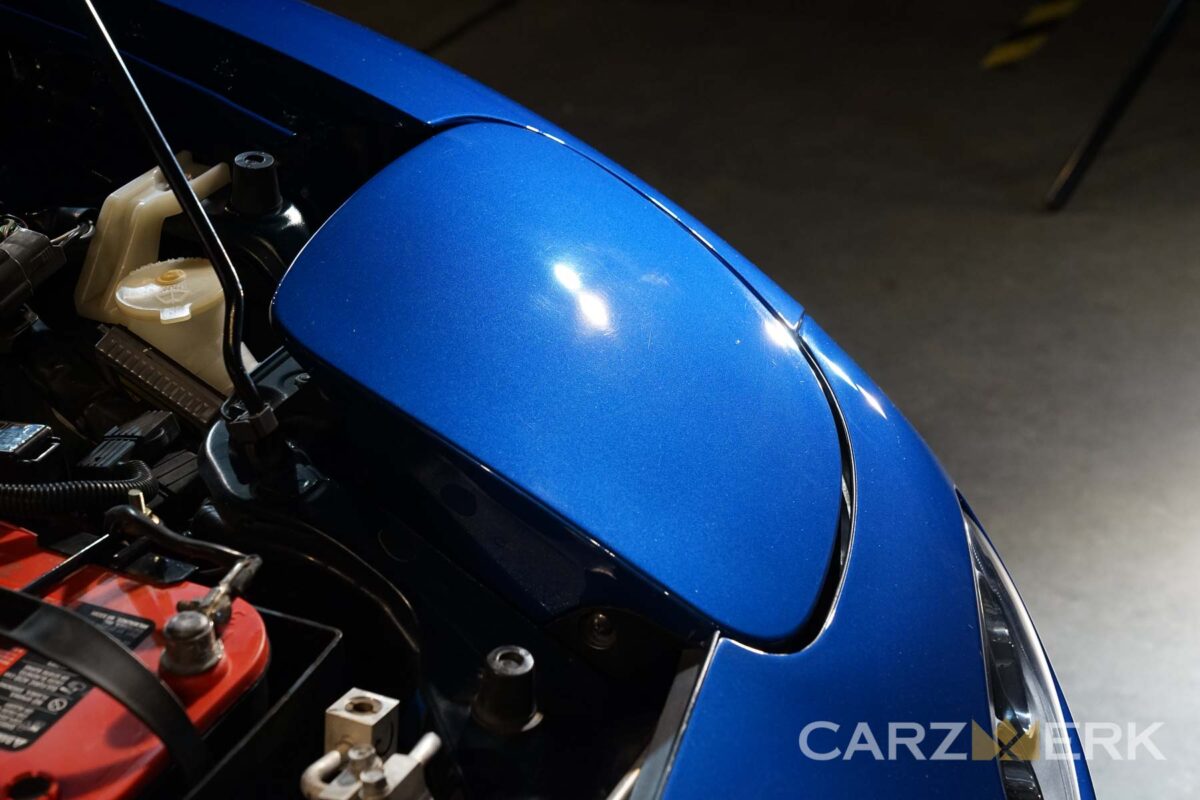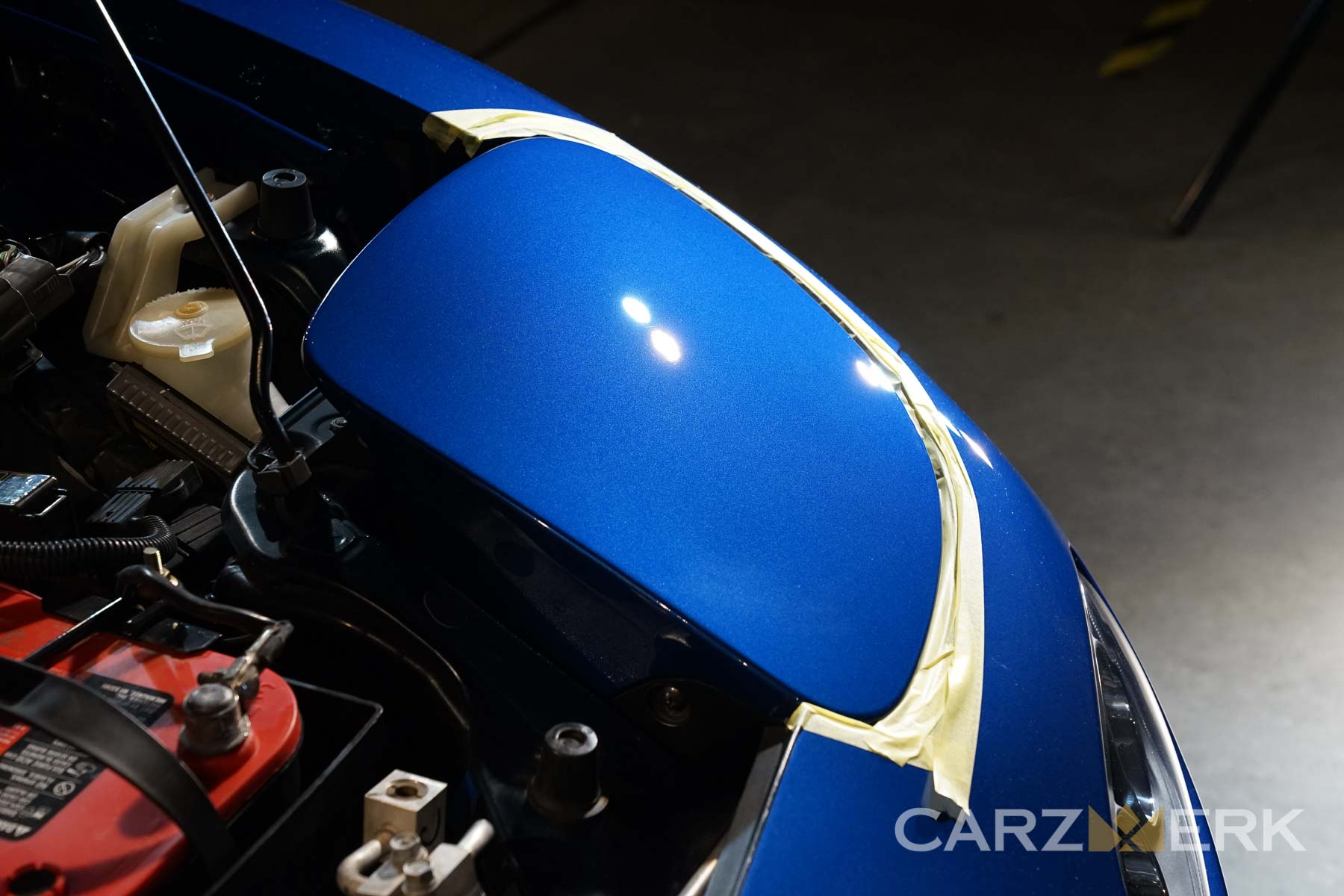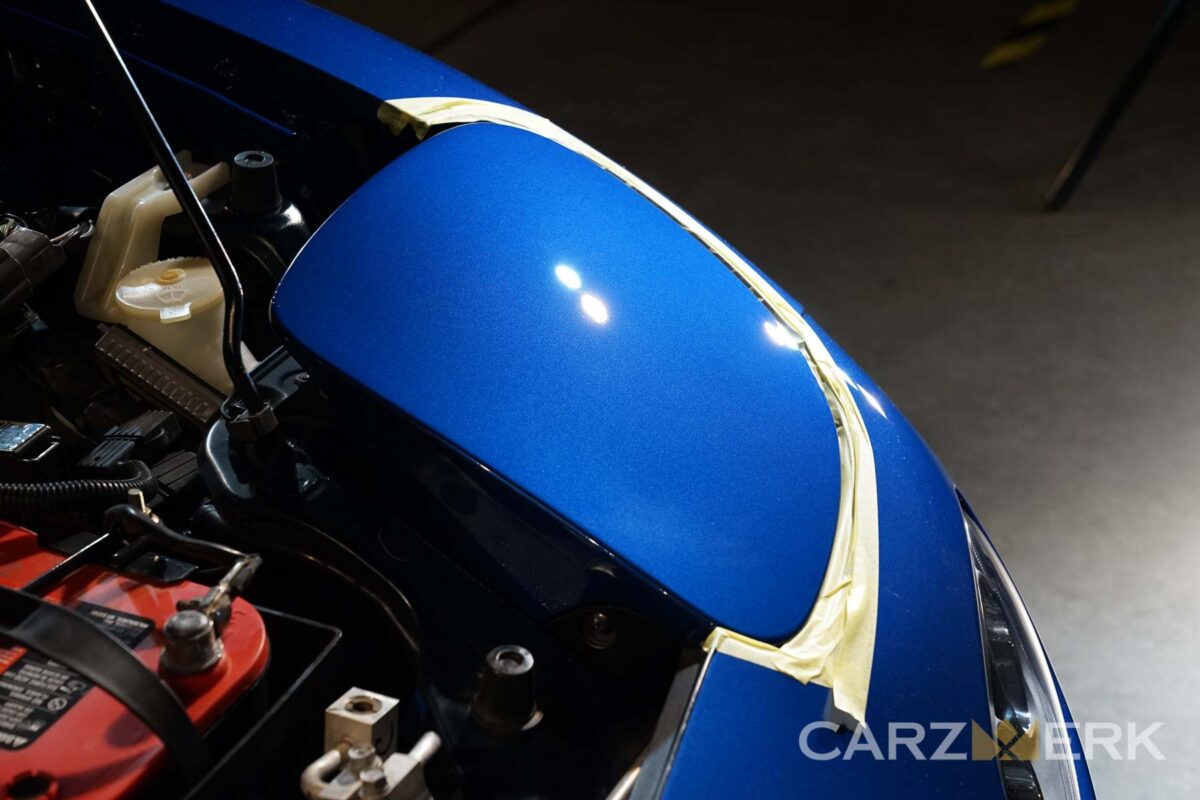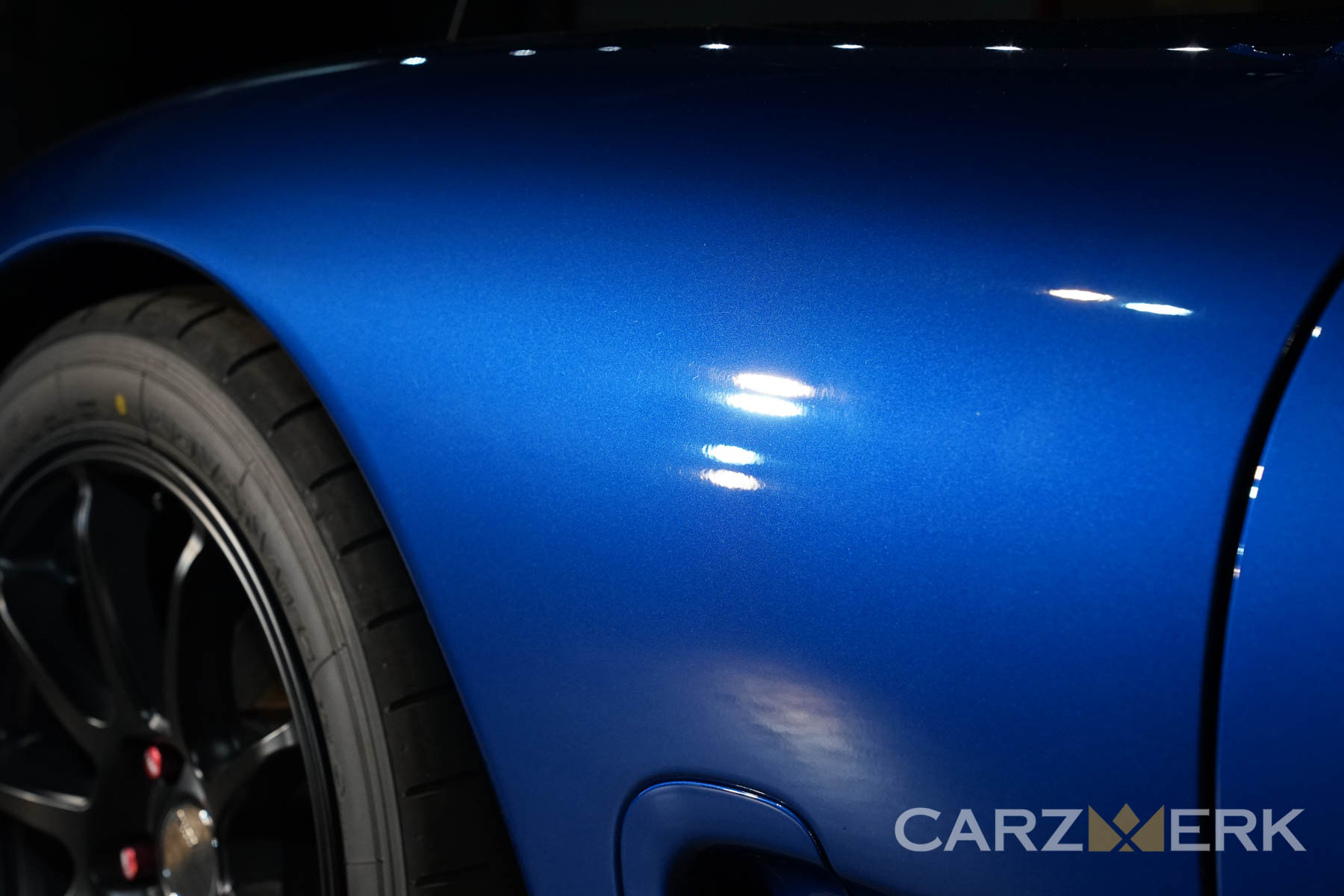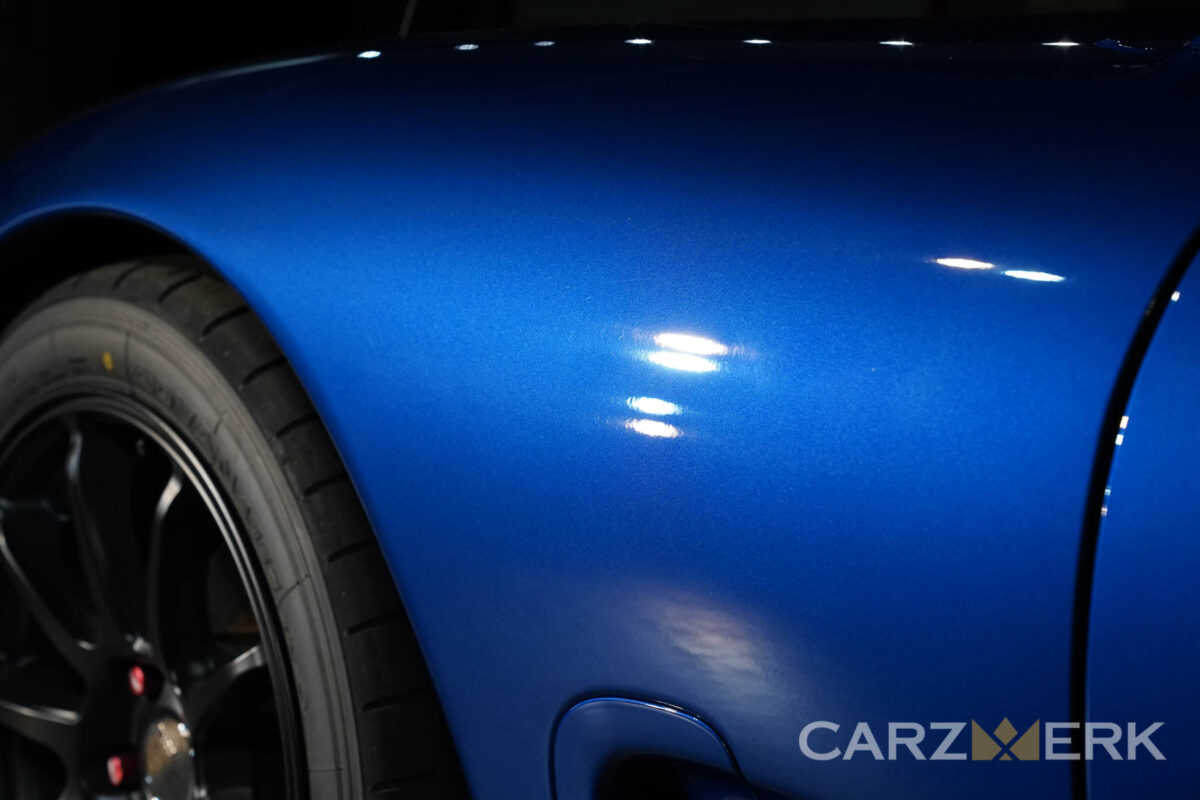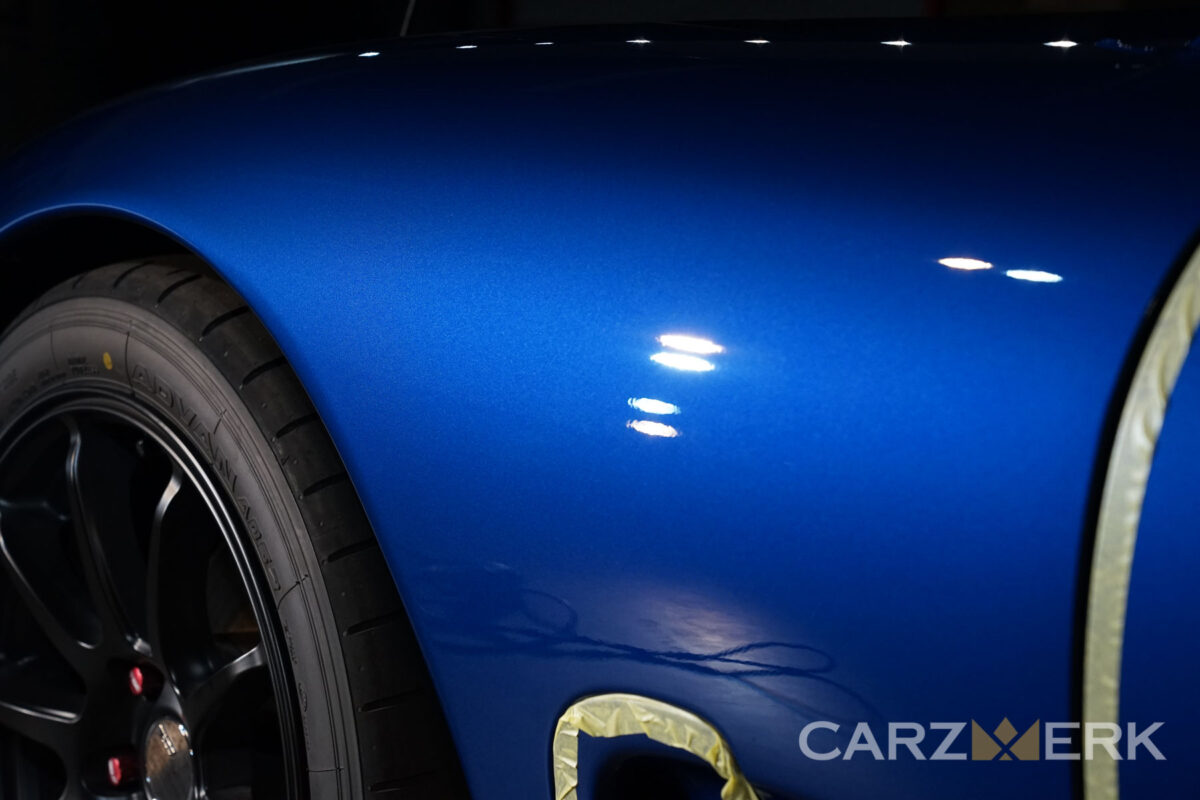 Before and After shot during paint correction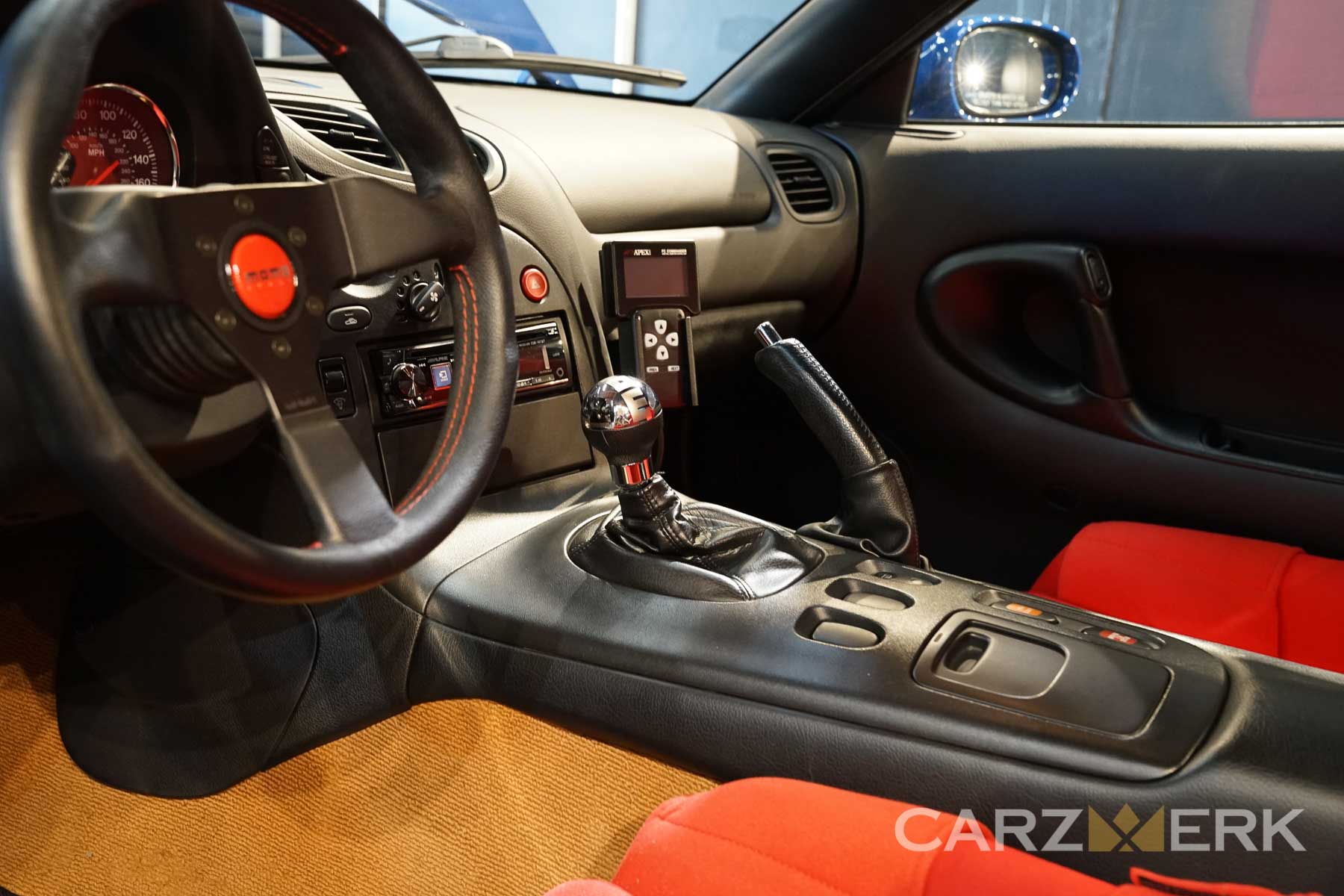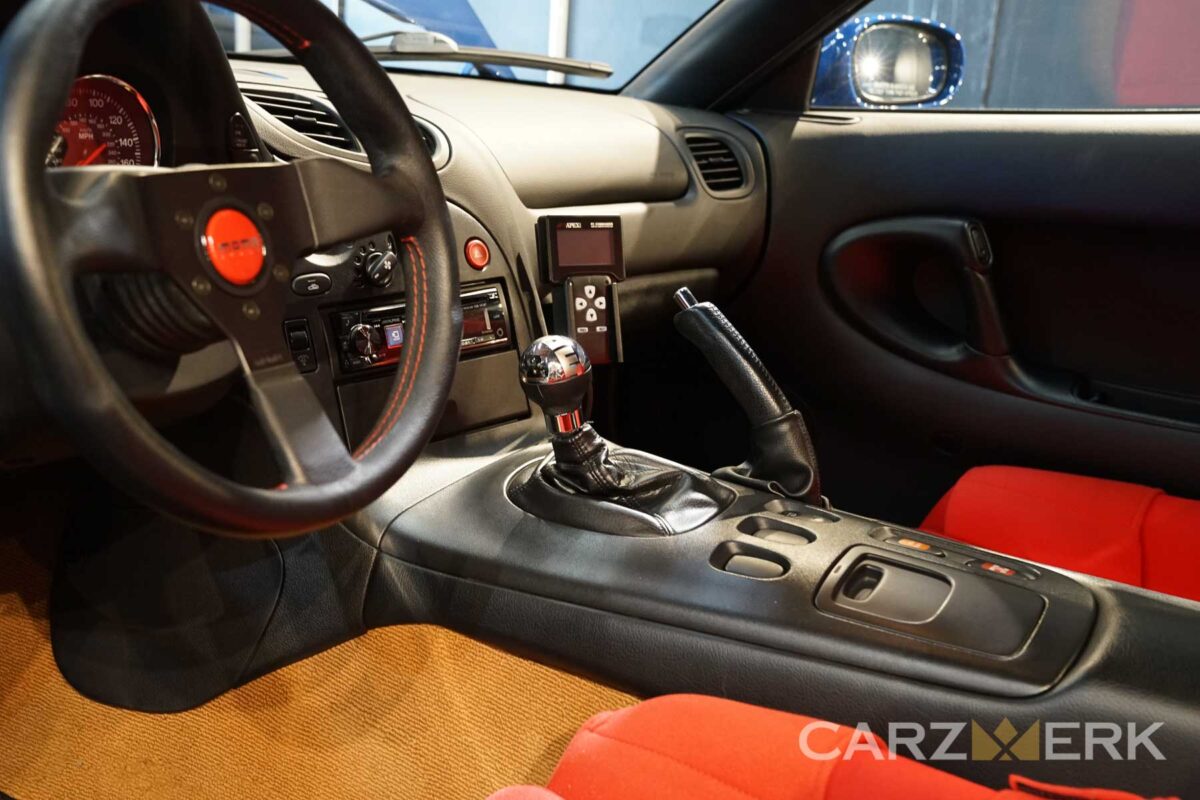 The interior shot - Momo steering wheel and shift knob
This RX7 is refinished from Montego Blue to Innocent Blue. Inspired by the Spirit R version.
In the realm of sports cars, few names command as much reverence and admiration as the Mazda RX-7. With its sleek design, exceptional handling, and a rotary engine that thrilled enthusiasts for generations, the RX-7 holds an esteemed place in automotive history. Among the various iterations of this iconic model, the RX-7 Spirit R stands out as a pinnacle of automotive engineering, marking the culmination of Mazda's dedication to precision and performance.
Unveiled in 2002 as the final tribute to the RX-7 lineage, the Spirit R was a limited-edition masterpiece that embodied Mazda's commitment to crafting a car that was not only powerful but also a delight for driving purists. It paid homage to its predecessors while incorporating state-of-the-art technology and design.
One of the defining features of the Spirit R was its rotary engine, a technology Mazda had refined and championed over the years. The 1.3-liter twin-rotor power plant, known for its high-revving capabilities and unique sound, was upgraded to produce 276 horsepower, the maximum allowed by the Japanese "gentleman's agreement" among car manufacturers. This agreement limited horsepower in the domestic market, leading manufacturers to compete in other aspects such as handling and overall driving experience.
The handling prowess of the RX-7 Spirit R was finely tuned, thanks to a combination of lightweight construction, balanced weight distribution, and a suspension setup that allowed for exceptional agility on both road and track. The addition of Bilstein shock absorbers and larger brakes enhanced its cornering capabilities, elevating the driving experience to new heights.
Visually, the Spirit R retained the classic RX-7 silhouette but introduced unique features that set it apart. It boasted exclusive 17-inch forged aluminum wheels, front and rear spoilers, and discreet Spirit R badges, signifying its limited production and special status.
The interior of the Spirit R was a blend of purpose and luxury. Recaro seats, adorned with red Alcantara inserts, provided both comfort and support during spirited driving, while carbon-fiber trim elements added a touch of sophistication to the cabin.
What truly made the Spirit R special was its limited production. With only 1,500 units made, divided among 1,000 Type A models and 500 Type B models, each carrying its distinct features, the car became a collector's dream. Its exclusivity added to the allure of owning a piece of automotive history and ensured its status as a sought-after gem in the enthusiast community.
The Mazda RX-7 Spirit R remains a timeless icon, revered for its blend of power, precision, and style. Its legacy continues to captivate automotive enthusiasts and stands as a testament to Mazda's dedication to engineering excellence and the pursuit of driving pleasure. As the final chapter in the RX-7 story, the Spirit R holds a special place in the hearts of car aficionados and serves as a reminder of an era when driving dynamics and pure automotive passion took center stage.